Demi Lovato and Selena Gomez Release Fan TikTok Compilations on the Same Day
Are former friends Demi Lovato and Selena Gomez competing? The Disney Channel alums haven't been close in years, and their on-again, off-again relationship has always been fodder for tabloid gossip. Now, recent comments from Lovato and the timing of their releases have fans questioning everything.
Selena Gomez and Demi Lovato grew up singing and dancing together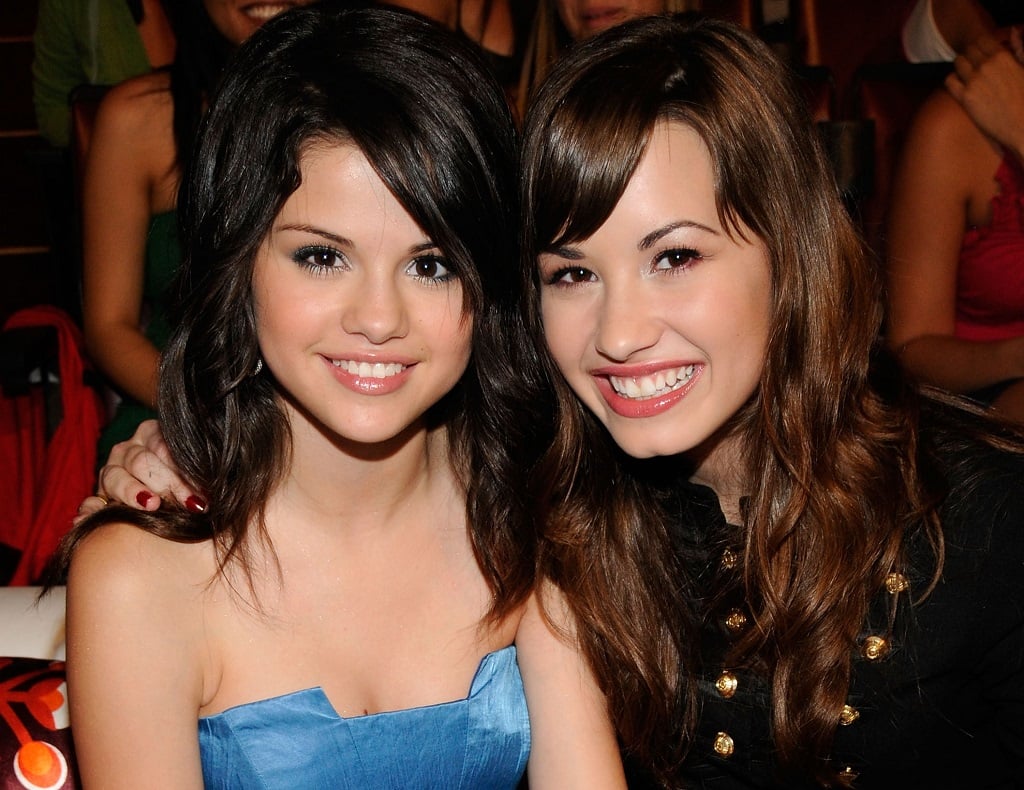 The friendship between Gomez and Lovato dates back many years. The Texas natives starred in Barney & Friends together, singing and dancing alongside the eponymous purple dinosaur. They then both moved to the Disney Channel around the same time. Lovato broke out with the film Camp Rock, while Gomez got her own show, Wizards of Waverly Place.
In the years that followed, the stars interacted quite frequently. In addition to events related to their gigs (which overlapped), they starred in a Disney Channel Original Movie together, Princess Protection Program.
Lovato on their fallout
So when did things first go wrong? Rumors date back to when Gomez allegedly chose her friendship with Taylor Swift over Lovato a decade ago, but the two have made peace a few times in the interim. They were last seen together posting at an event in 2017. But in January 2020, when Gomez praised Lovato's Grammy performance, the latter didn't respond.
"When you grow up with somebody, you're always going to have love for them. But I'm not friends with her, so it felt …" Lovato said in an April 2020 Harper's Bazaar interview published Gomez reaching out via Instagram at the time. She added, "I will always have love for her."
Both released new music in 2020
It's been a busy year for the two singers in their music careers. Gomez returned in October 2019 with two singles, followed by her Rare album release in January 2020 and its deluxe version shortly thereafter, containing her latest single, "Boyfriend." Meanwhile, Lovato has released two singles off an as-yet-unannounced new album, plus a collaboration with Sam Smith.
On April 24, Lovato posted a compilation of fans dancing to her single 'I Love Me' on YouTube — and about an hour later, Gomez shared something similar on TikTok and in her Instagram Story. It's hard to determine, but given the prevalence of "challenges" surrounding new singles and the culture of curating content with fan-made videos, we're going to have to chalk this one up to coincidence.
Lovato on the fan drama
Dating back to even before Lovato made it clear that she and Gomez aren't close, fans of both artists have been at war. Lovatics and Selenators have had a lot more to bicker about lately. The most recent incidence of this had to do with Lovato's Finsta (fake Instagram account), a secret account where she was supposedly trashing Gomez.
Lovato addressed this trend in April 2020. "I've been canceled so many times I can't even count. Like the #DemiLovatoisOverParty? That whole thing doesn't even affect me anymore," she told Jameela Jamil on an episode of her podcast I Weigh. It's a good attitude to have, because as long as both have fans, it seems this debate will rage on.