Demi Lovato Shares How Eating Disorder Played a Role in Her Overdose and Why She's the 'Most Free' Now
Demi Lovato has been candid about her struggles with an eating disorder and addiction in the past, but is shedding some new light on what she believes played a role in her 2018 overdose. Lovato's raw interview with model Ashley Graham for the Pretty Big Deal podcast is winning over fans who love her honesty.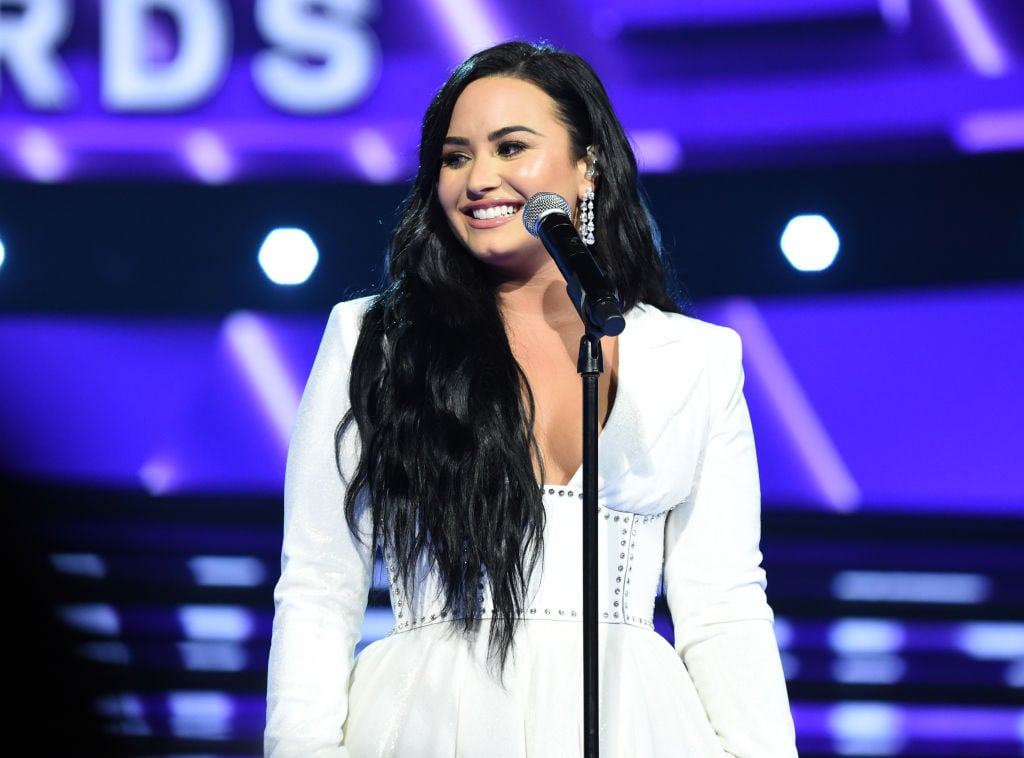 Lovato recounts how her eating disorder impacted her mental health
Lovato opened up in a big way during Graham's podcast, discussing how an eating disorder that she thought she had overcome triggered her drug use. The singer said she "thought the past few years was recovery from an eating disorder, when it actually was just completely falling into it."
Lovato explained how she was "running myself into the ground with workouts and extreme dieting" and that the over-exercise was "not freedom."
"When you don't have people that know the signs around you, like what I think I really needed was someone to come in and saying like, 'Hey, I think you need to look into how much you're working out,' like, maybe three times a day is excessive for working out," Lovato shared during the Pretty Big Deal podcast.
She shared how that unhealthy outlook led to her overdose
Lovato explained how difficult the situation became for her, noting, "When you have certain people around you that are telling you certain things, that you should look a certain way, it makes it harder."
"So I was in that situation, and I was just running myself into the ground, and I honestly think that's kind of what led to everything happening over the past year," the "Anyone" singer shared. "It was just me thinking I found recovery when I didn't and then living this kind of lie, and trying to tell the world that I was happy with myself when I really wasn't."
The singer has found new freedom and strength
Lovato has been through some dark times and emerged a stronger woman with a healthier mindset that includes accepting her body and not trying to "fit a certain mold."
"I made a choice going into this next album, okay when I present this, I'm not going to worry about what I look like. I'm not going to worry about trying to look a certain way or fit a certain mold or whatever, that's just not who I am," she explained to host Graham.
"Someone needs to stand up for people who don't naturally look that way," she shared, noting that she doesn't want to "go down that path again" because of how damaging it was for her. "So I'm not willing to like, destroy my mental health to look a certain way anymore," the singer added.
To realize that goal, she said she works with a team for her recovery who have helped her discover a path to body positivity that goes beyond saying "you're beautiful, you're gorgeous, I love you, you're perfect the way you are" when she has a negative thought.
Since she doesn't believe that, instead, she tells herself, "You're healthy and I accept you."
"So you express gratitude in the health and then you just express reality in accepting yourself rather than trying to convince yourself of something that you don't believe," she explained. "I would love to be in a place where I can say I'm super confident in my body, but the reality is, I'm not."
She further shared that she doesn't know her weight, explaining, "Now, I finally feel like I have freedom… and it's the most free that I've ever felt in my whole life."
How to get help: In the U.S., contact the Substance Abuse and Mental Health Services Administration helpline at 1-800-662-4357.