What Song Does Demi Lovato Sing in 'Eurovision Song Contest: The Story of Fire Saga'?
Star Demi Lovato took on yet another project that combines her singing ability with her acting skills. She has a small role in the new Will Ferrell movie Eurovision Song Contest: The Story of Fire Saga, out June 26, 2020, on Netflix. Discover more about her role here. (Note: Very mild spoilers for the film follow.)
Demi Lovato is a singer and an actor
Lovato began her career as an actor, starring on the show Barney & Friends. She then made her way to the Disney Channel, where she starred in series like As the Bell Rings and Sonny with a Chance and films such as Camp Rock and Princess Protection Program.
After Lovato left the network, she began to focus more on her music. Today, Lovato has released six studio albums, with another on the way. Her 2020 singles, "Anyone," "I Love Me," and "I'm Ready" (with Sam Smith) may be in support of that as-yet-untitled album.
Her music has often accompanied her acting
Since Lovato's first acting gig, singing was a part of much of her work. And Disney is known for making artists out of all of its TV stars, with Lovato being no exception. The Camp Rock films feature her musical talents, and this is a pattern that has continued throughout her career.
Even after leaving Disney behind, Lovato has found work that combined her abilities. She had a guest arc in Glee, a musical dramedy series, which allowed her to sing. Even some of her voice work, like her starring role in the animated film Charming, has allowed her to show off her range.
Lovato sings in 'Eurovision Song Contest: The Story of Fire Saga'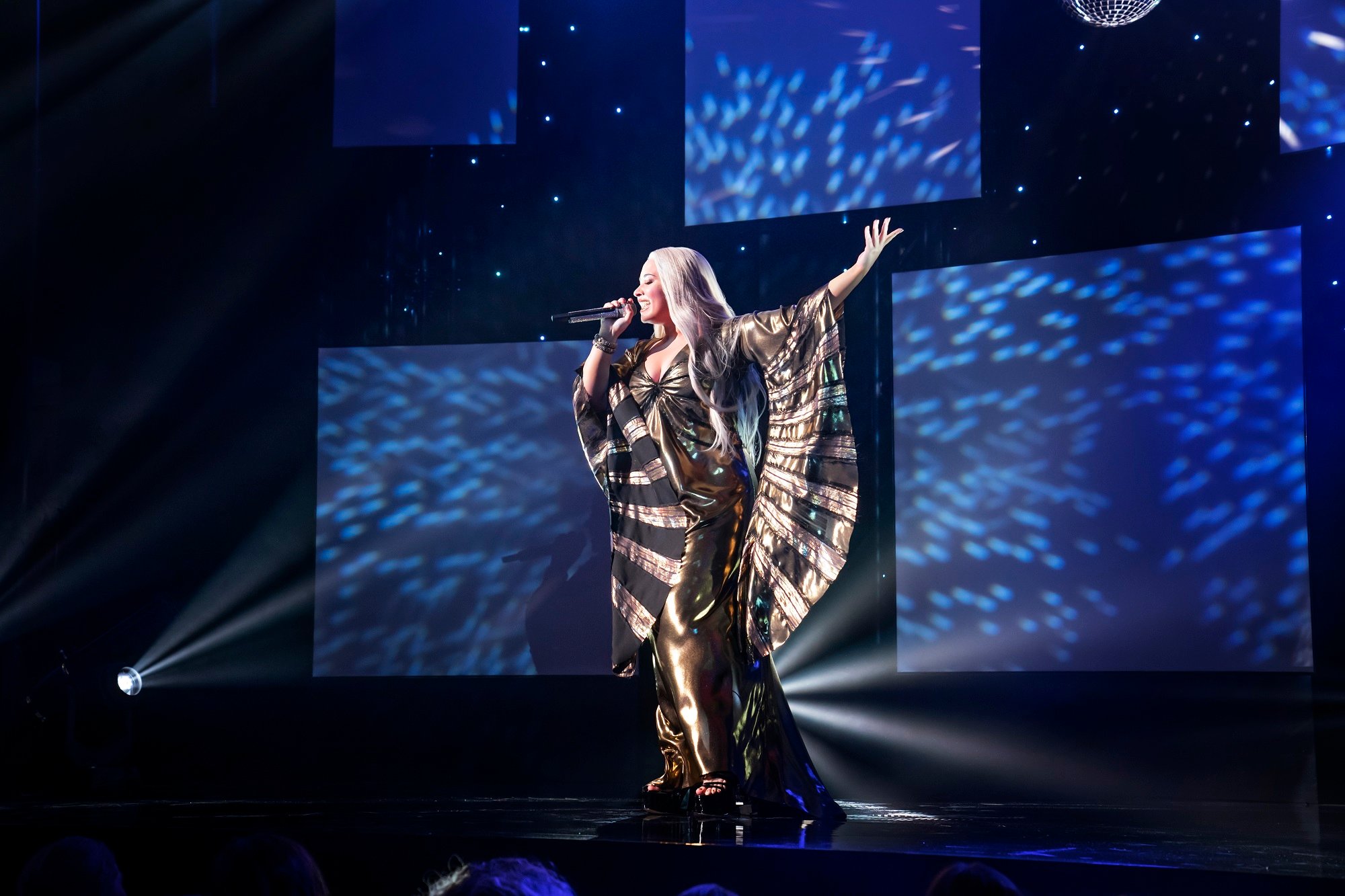 Lovato's role in Eurovision Song Contest: The Story of Fire Saga was announced in August 2019, with a 27th birthday video from star Will Ferrell himself. It was later officially revealed that she plays the character of Katiana, an Icelandic singer who is a shoo-in to represent the country in the Eurovision Song Contest.
Though Lovato is only in a few scenes, she is introduced singing. While we don't hear the full song, "In the Mirror," her star-power is on full display. Later in the film, Lovato gets to act opposite Ferrell in a couple of scenes that don't involve music.
When will the soundtrack be released?
Given the subject matter of the movie, a soundtrack featuring the songs from it is expected. And according to iTunes, it will be made available on June 26, 2020 — the same day the film is released on Netflix. Lovato's "In the Mirror," written and produced by Jörgen Elofsson, is track 6.
Elofsson is known for working with such pop legends as Celine Dion (a real former Eurovision Song Contest participant), Kelly Clarkson, and Britney Spears. And it may have been through another producer that Lovato was connected to the film in the first place: Savan Kotecha, who she worked with on hits like "Confident," co-wrote several songs.
Who else sings in 'Eurovision'?
Lovato may be the most U.S. popular singer in the film, but there are plenty of other musicians featured on the soundtrack. Ferrell sings his parts in the movie, with McAdams' are sung by Swedish artist Molly My Marianne Sandén. Like Dan Stevens and Melissanthi Mahut, most of the other actors didn't sing their own songs.
However, there is one unique musical moments with real-life singers. There's also a mash-up performance, called "Song-a-long" which features Eurovision Song Contest winners such as Loreen, Jamala, and Conchita Wurst along with other past contestants belting out hits "Believe," "Ray of Light," "Waterloo," and "I Gotta Feeling."