Demi Lovato Spotted Getting Cozy With Bella Thorne's Ex Mod Sun Following Max Ehrich Split — Are They Dating?
Max Ehrich isn't the only one getting close to someone new.
Just one day after the actor was spotted with his arm around American Idol alum Sonika Vaid, Demi Lovato has been seen spending some quality time with rapper Mod Sun.
Seeing as the two looked quite cozy as they took a joy ride around Los Angeles, we wonder: Are they dating or are they just friends? Here's what we know about their outing.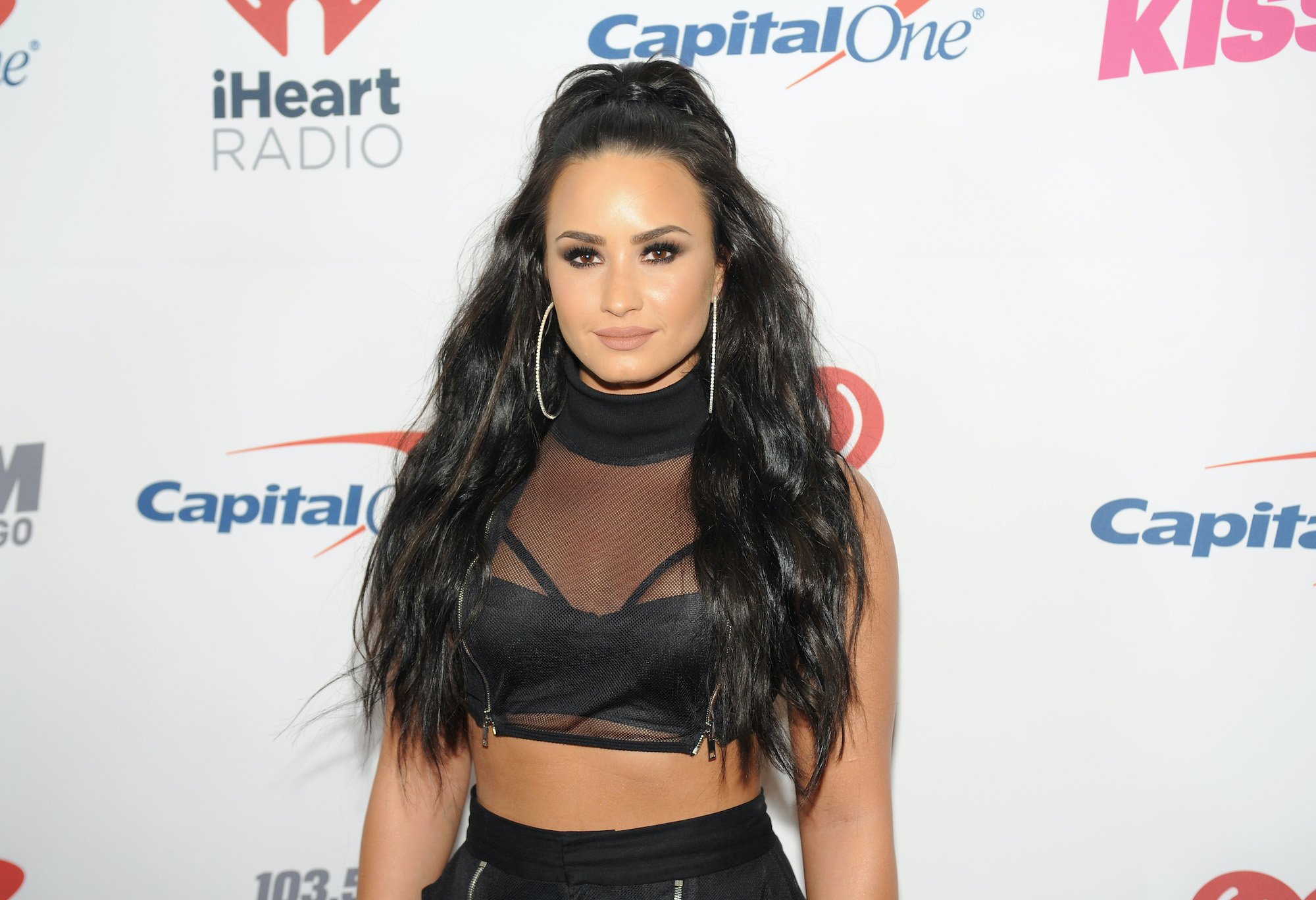 Demi Lovato and Mod Sun were photographed snuggling in the back of an SUV
On Oct. 14, photos surfaced of the "Still Have Me" singer cuddled up to Mod Sun in the backseat of an SUV as they took a joy ride around LA.
In the snapshots, the Disney Channel alum could be seen laughing as she and the rapper, who used to date fellow child star Bella Thorne, looked out an open window. They were also photographed leaning into each other as they talked intimately in the car.
Later, they stopped at In-N-Out Burger for a bite to eat.
So, is the newly single singer already rebounding? According to sources, the pair's recent outing isn't what you think.
E! News reports that Lovato and Mod are just friends and that their day out was purely innocent.
"She has been trying to surround herself with good company to occupy her time and keep her mind off of the Max drama," an insider shares. "She isn't looking to date right now and is still healing."
RELATED: Demi Lovato and Max Ehrich's Relationship Had 1 Thing In Common With Selena Gomez and Justin Bieber's
The source notes that the pair have known each other for a while and are "just hanging out for now" as the singer "isn't looking for anything serious."
"Demi is a free spirit and loves going with the flow," the source adds.
Lovato just ended her engagement to Max Ehrich
Lovato's outing with Mod Sun comes just a few weeks after she called off her short-lived engagement to Max Ehrich, whom she started dating earlier this year.
Though it was initially reported that the pair split so that they "could focus on their respective careers," insiders later suggested that there were "red flags" and trust issues within the relationship.
After news of their breakup made headlines, Ehrich began sharing his thoughts about the end of their relationship on social media — and didn't hold anything back.
Not only did he claim that he found out about the breakup through a tabloid, but The Young and The Restless actor also alleged that Lovato hadn't officially ended things with him.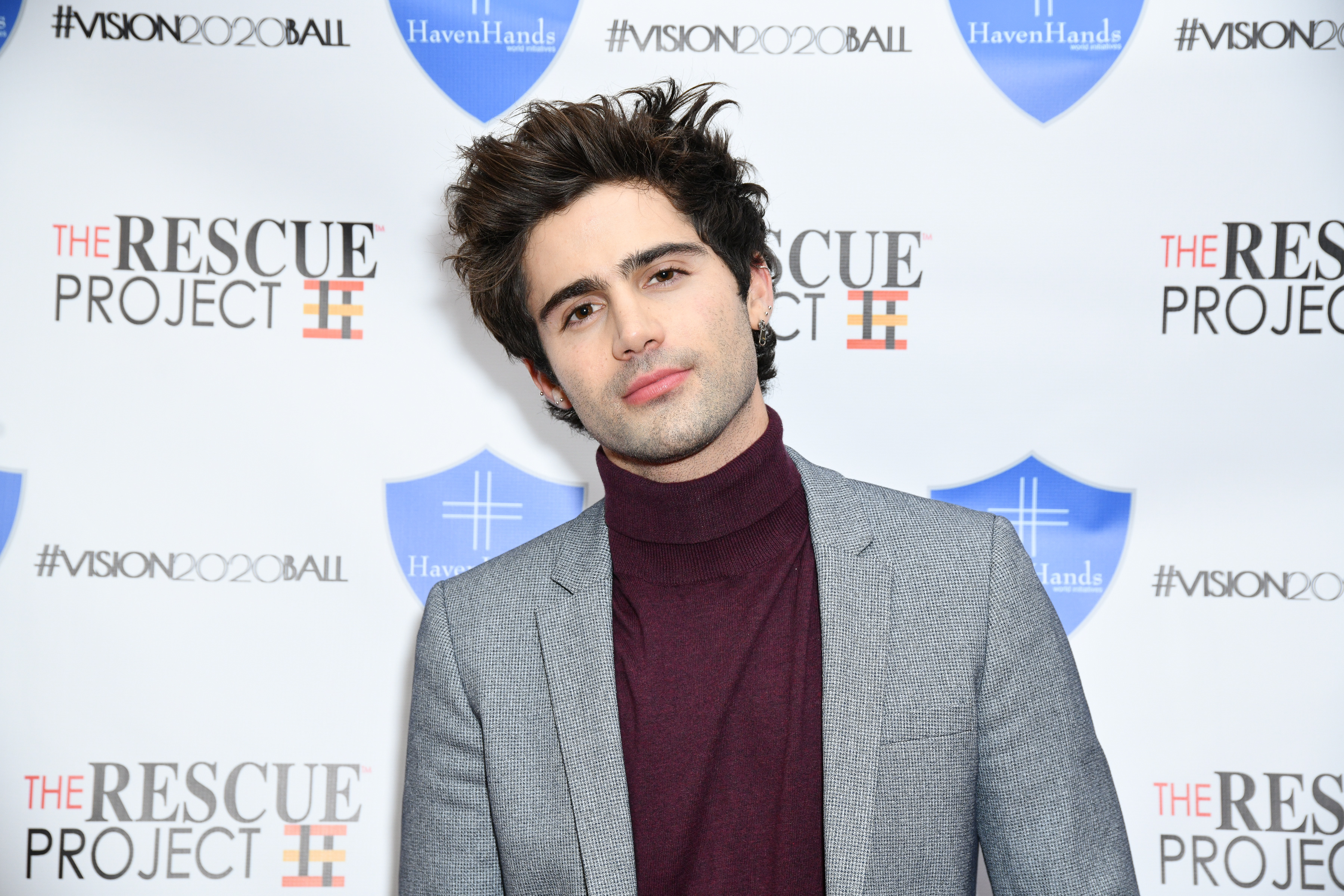 RELATED: Demi Lovato Thinks Max Ehrich Is 'Sketchy'
"Please stop trying to 'thank you, next' me. For I'm just a human being who has to go to work tomorrow a.m. where there are families with kids relying on me," he wrote on his Instagram Story. "To this moment…we haven't spoken over the phone…we haven't even officially ended anything to each other, literally. I'm here in real time with y'all. I love Demetria and just want her to be healthy and safe."
While Ehrich continued to air out their dirty laundry, Lovato tried her best to ignore her ex's erratic behavior and move on with her life.
However, after the actor was spotted sulking on the beach where he proposed to Lovato, it was reported that she's completely over her ex and wants nothing to do with him ever again.
"[Max] has been trying to get in contact with her family and friends and they have all blocked him," a source recently told E! News. "She's in contact with lawyers now on what to do."
Ehrich seems to have finally moved on from Lovato
After spending weeks pining for Lovato, Ehrich appears to have finally moved on with his life as he now has his eyes set on another woman.
On Oct. 13, the actor was spotted enjoying a night out on the town with singer Sonika Vaid. In a photo shared to the soap star's Instagram, he was all smiles as he wraps his arm around Vaid while the latter was looking over her shoulder.
Though the snapshot immediately sparked dating rumors, Vaid eventually set the record straight about her relationship with Ehrich.
"I met Max recently at dinner with mutual friends. It was a fun night and we all got to hang out and head to the studio together," she told E! News. "We've just been hanging out since and having fun."