Demi Lovato Was 'Starting to Identify as Non-Binary' When They Met Max Ehrich
Pop singer and former Disney star Demi Lovato began dating Max Ehrich in March 2020. A few months into dating, Ehrich proposed to Lovato in Malibu. Just two months after announcing their engagement, Lovato and Ehrich took to social media to announce the impending nuptials were off.
Since calling it quits with Ehrich, a lot has changed for Lovato. One of the biggest changes has been their announcement involving their gender identity. Read on to learn more about Lovato's identity as a non-binary person and what they've been up to in recent months. 
A broken engagement for Demi Lovato and Max Ehrich
In March 2020, Lovato started a hot and heavy quarantine romance with Ehrich, an actor. He's best known for his role as Fenmore Baldwin on the CBS daytime soap opera The Young and the Restless from 2012-2015. Ehrich also played the role of Tate in the 2019 Netflix original film Walk.Ride.Rodeo. 
Along with making their mark as a world-renowned pop singer, Lovato began their career as a child star on Disney with films like Camp Rock and shows such as Sonny with a Chance. They've also made appearances on the television shows Glee, Grey's Anatomy, and Will & Grace.
While Ehrich and Lovato have both found success in their careers, their relationship wasn't quite so lucky. What started out as a quarantine romance didn't even outlast the virus when the pair called off their engagement in September 2020. 
Leaving Ehrich allowed Lovato to fully embrace their queer identity  
Since their brief but passionate 2020 romance with Ehrich, Lovato has spoken quite candidly about the relationship and how its ending allowed for needed growth and self-exploration. In an interview with People, Lovato discussed how they were just starting to identify as non-binary when they first met Max Ehrich. 
Upon reflection, the artist came to the realization that leaving Ehrich allowed them to fully embrace their queer identity. Lovato revealed to People, "So, it's interesting, because in the beginning it had nothing to do with it, or I would say. But actually, it had everything to do with it, because in the beginning, going into March of 2020, I was starting to identify as non-binary."
They continued. "I met someone, and I got into this straight relationship, and that was great, but that led me to ignoring all the parts of myself that I didn't think were digestible for my partner at the time, who ended up becoming my fiancé. And I mean, in hindsight, the dissolvement of that relationship was actually probably the best thing that's happened to me, because of what that led inside of myself."
What's next for Lovato?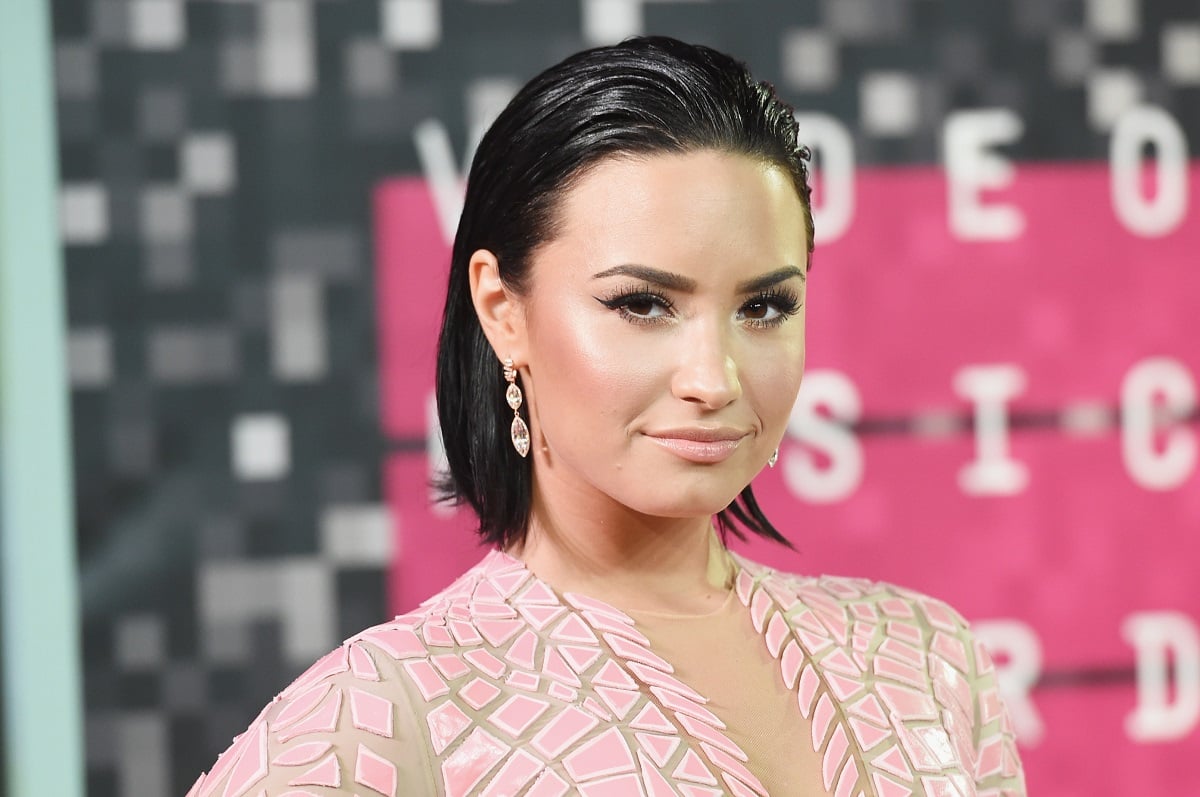 Since the breakup with Ehrich, Lovato has been able to fully embrace who they are. They went on to tell People, "I was able to stand on my own two feet without needing someone else to validate me or to make me feel accepted. And when I said goodbye to that relationship, I also said goodbye to everything that was holding me back from being my most authentic self."
They continued, "I really started to identify with close friends and family as non-binary towards the end of last year. And yeah, it was the dissolvement of all things that had held me back from identifying as the person I do today." With this developed sense of self, big things are in store for Lovato.
So what about their dating life? In July 2021, Lovato was seen holding hands with pop singer Noah Cyrus, younger sister of Miley Cyrus. The two also collaborated on a song together, "Easy." However, E! Online reported that "they are not exclusively dating by any means."
RELATED: Demi Lovato Cleared up a 'Common Misconception' From Their Disney Channel Days