Did Demi Lovato Stop Tweeting Because of Max Ehrich? 'I Stopped Caring a Long Time Ago'
Singer Demi Lovato's whirlwind relationship with actor Max Ehrich was responsible for many headlines bearing her name in 2020. But she's also spent the year communicating with her fans about everything from her upcoming seventh album to politics. So why doesn't she reply to their tweets very often?
Demi Lovato has a complicated relationship with Twitter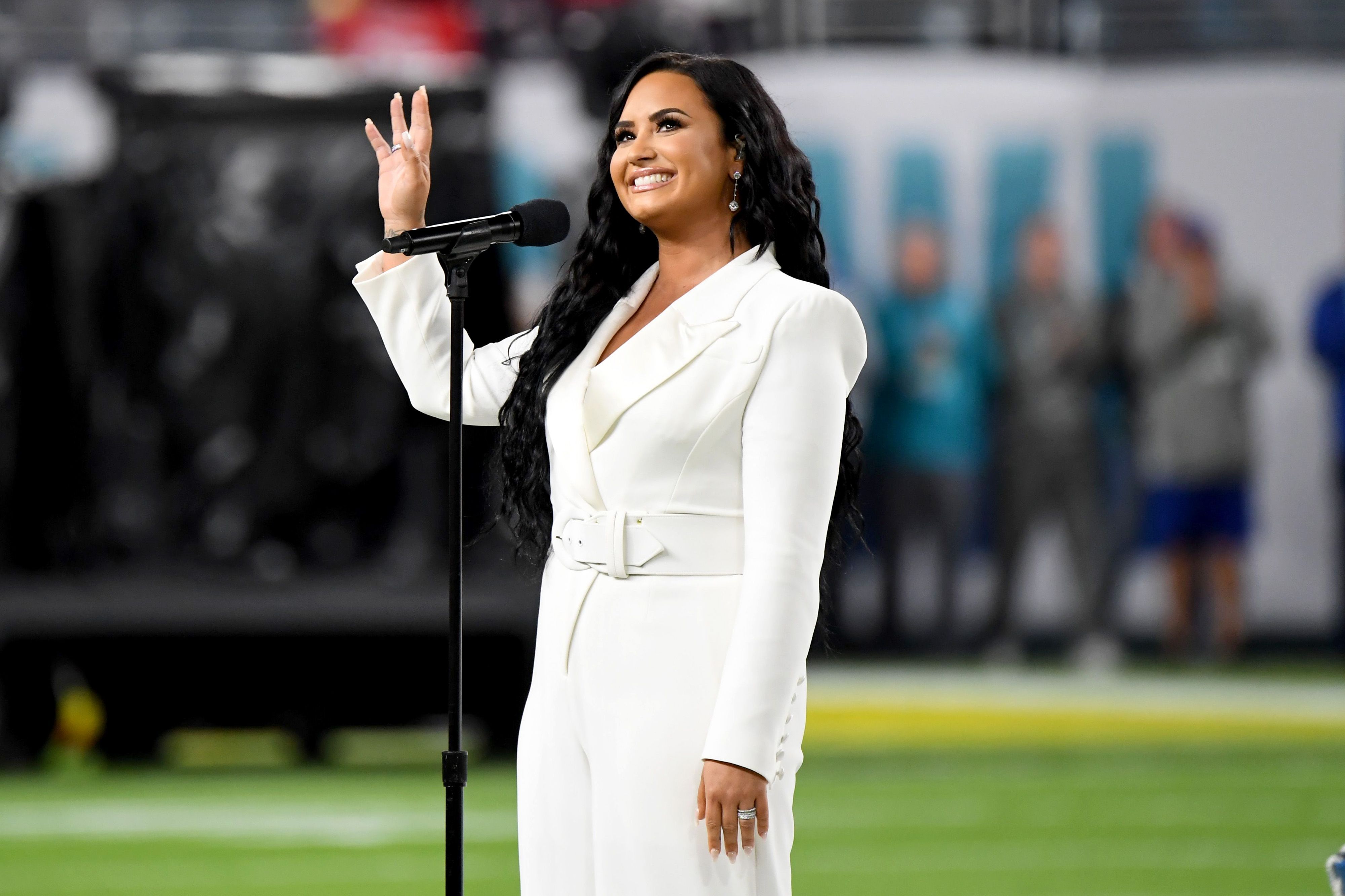 Like many celebrities, Lovato has been on Twitter for many years. She began tweeting early in the platform's inception, during her days on the Disney Channel. In 2010, she tweeted about performing the National Anthem at the Super Bowl — a dream that came true a decade later (above).
But Lovato has had her ups and downs with Twitter. She's taken several "breaks" from the site over the years amid personal turmoil. In 2019, she deactivated her account after receiving backlash regarding a retweeted meme. Lovato reactivated her account in 2020, though her tweets usually came from "Team Demi."
She returned to the social media platform while dating Max Ehrich
In 2020, Lovato and Ehrich began dating. After they got engaged in July 2020, the singer started to communicate more with her fans on Twitter. "I love y'all and I've taken time away from socials to focus more on personal growth the past 2 years but it doesn't take away from how much I appreciate y'all," she wrote in one tweet.
Many were relieved to see Lovato return to Twitter, even though she was only following — and primarily interacting with — Ehrich. (She deleted all of those tweets post-breakup.) "My abandonment issues told me you hated us, don't mind me," replied one fan. "Omg I feel this so much," Lovato wrote back. "I'M SORRY."
Lovato celebrated Joe Biden winning the 2020 presidential election 
After Lovato and Ehrich broke up in September 2020, the artist remained somewhat active on the platform. She shared music news, including her Trump-takedown single, "Commander in Chief." And she encouraged her U.S. fans to vote — specifically for Democratic candidate Joe Biden.
"Today isn't about celebrating in the face of those that oppose your views and values, but celebrating from a place of LOVE – combating the hate that has encompassed and oppressed so many of us the past four years," Lovato tweeted after Biden was named the president-elect. "Let the healing begin."
Does Ehrich dislike when Lovato tweets? 
Lovato's message of spreading positivity wasn't well-received by all. Look, y'all do what you want," she wrote later. "I don't normally tweet because it p*sses someone off but I stopped caring a long time ago. Just trying to spread love and light today… after all that is what we fought for right?"
Who is that "someone" Lovato is referring to? It could be Ehrich. After all, their relationship ended partly because of his resurfaced tweets about Selena Gomez (and other famous women). However, the actor is no longer on Twitter: He deleted his account amid all of that drama. So it's unclear who Lovato's tweeting bothers.