Demi Lovato Teases Rumored Single 'Commander in Chief': What Is Her New Song About?
Singer Demi Lovato has a new song that's perfect for 2020. Learn more about her upcoming track, reportedly titled 'Commander in Chief.'
Singer Demi Lovato is set to perform at the 2020 Billboard Music Awards. After a year of emotional songs like "Anyone" and "Still Have Me," her latest track looks like it will take the personal and add in a dash of political. Learn more about Lovato's opinions and her rumored new song, "Commander In Chief."
Demi Lovato has used her voice for good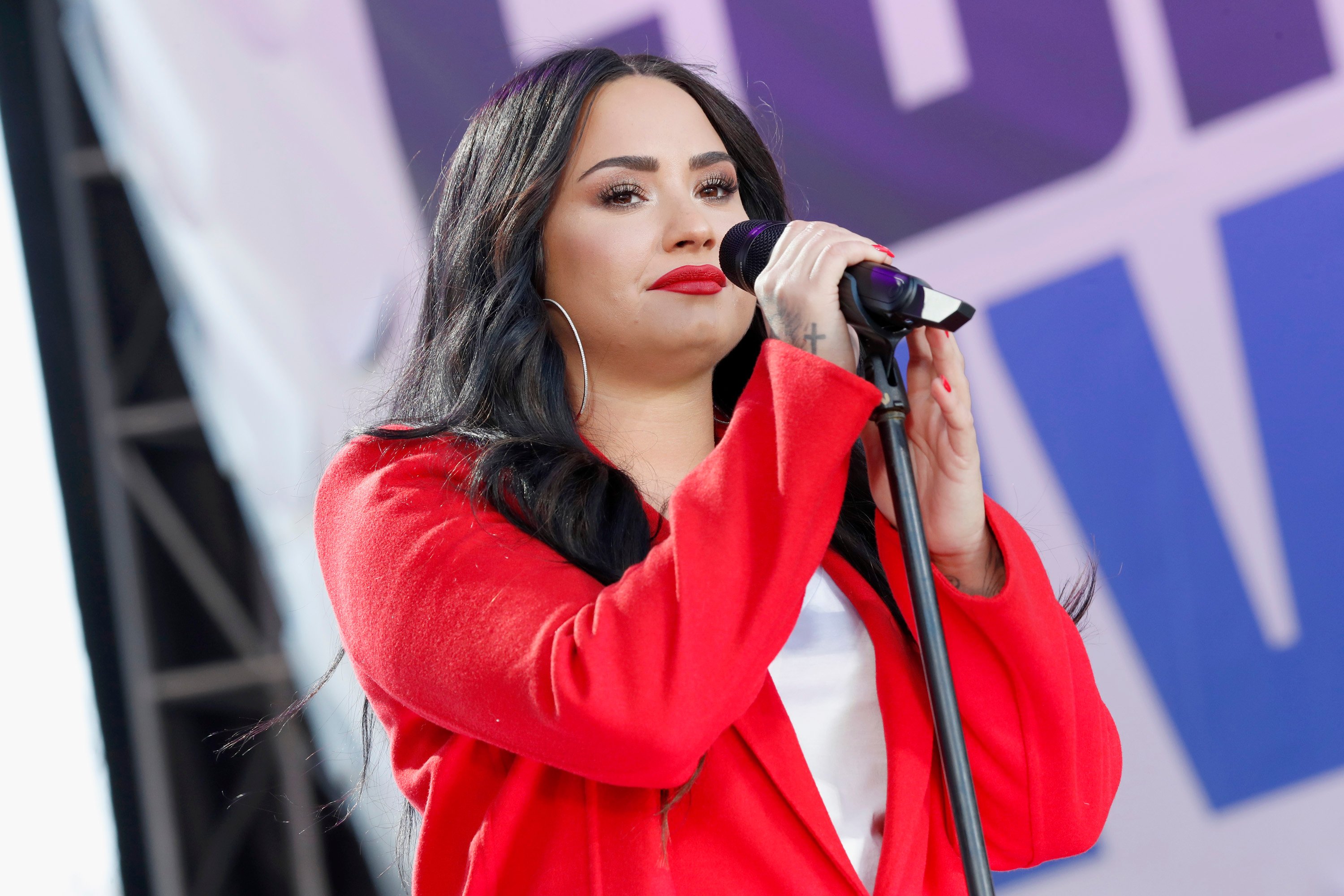 Lovato gained fame for her role on the Disney Channel, where she was first able to use her music for a good cause. Along with other network stars, like ex-boyfriend Joe Jonas, she lent her voice to Disney's Friends For Change, with proceeds from music going to environmental causes. But since leaving Disney, Lovato's done a lot more.
As someone who has spoken outwardly about her past eating disorder, bipolar disorder, and drug addiction, Lovato has used her platform to promote awareness and acceptance around these topics. In 2020 alone, the artist released a song about mental health, "OK Not to Be OK," and co-hosted a Coming Out Day event.
She's spoken out against Donald Trump in the past
Lovato hasn't shied away from taking a partisan stance in the past. She endorsed Hillary Clinton ahead of the 2016 presidential election, singing her song "Confident" at the Democratic National Convention that year. When Clinton lost, she remained outspoken against Donald Trump.
In 2017, Lovato expressed her frustration at Time Magazine including Trump in its Person of the Year issue. "Time mag highlights brave women coming forward against sexual assault on the cover but names a man with sexual assault allegations against him runner up to person of the year," she wrote on Twitter, adding the hashtag "hypocrites."
Lovato pleaded with the president in 2020
In the months leading up to the 2020 election, Lovato has continued to express her dislike of Trump and his administration. However, she mostly refrained from addressing him directly — that is, until comments he made in June 2020 following the public reaction to George Floyd's death caused a strong reaction.
"Donald Trump – be the f*cking leader we need you to be," Lovato wrote in her Instagram Stories at the time (via Seventeen). "I'm actually begging you because we're stuck with you until November, then you will have to pay for your silence, lack of leadership & action."
Her new song is reportedly called 'Commander in Chief'
Days before her Billboard Music Awards 2020 performance, where Lovato is reported to be singing a new song live for the first time, the artist dropped a fresh teaser. This lines up with the rumors that her latest track will be titled "Commander In Chief," possibly addressing Trump directly.
"Were you ever taught when you were young," Lovato sings in the teaser, with words mouthed by a young girl. "If you mess with things selfishly, they're bound to come undone?" The lyrics continue: "I'm not the only one/that's been affected and resented every story you've spun."
Lovato's manager, Scooter Braun, announced the song will arrive on Wednesday, October 14, 2020, the same day as BBMAs. The award show airs on NBC, beginning at 8 p.m. ET/5 p.m. PT.