Demi Lovato Thinks Max Ehrich Is 'Sketchy'
Demi Lovato calls her ex-fiance Max Ehrich 'sketchy' and 'doesn't trust him' according to sources.
After about four months of dating, Demi Lovato and Max Ehrich have officially called off their engagement. Their whirlwind romance was reportedly severed by Lovato, who began to question whether or not her fiance had "good intentions" in their relationship. According to sources, the "Sorry Not Sorry" singer "doesn't trust him" and "thinks he's sketchy."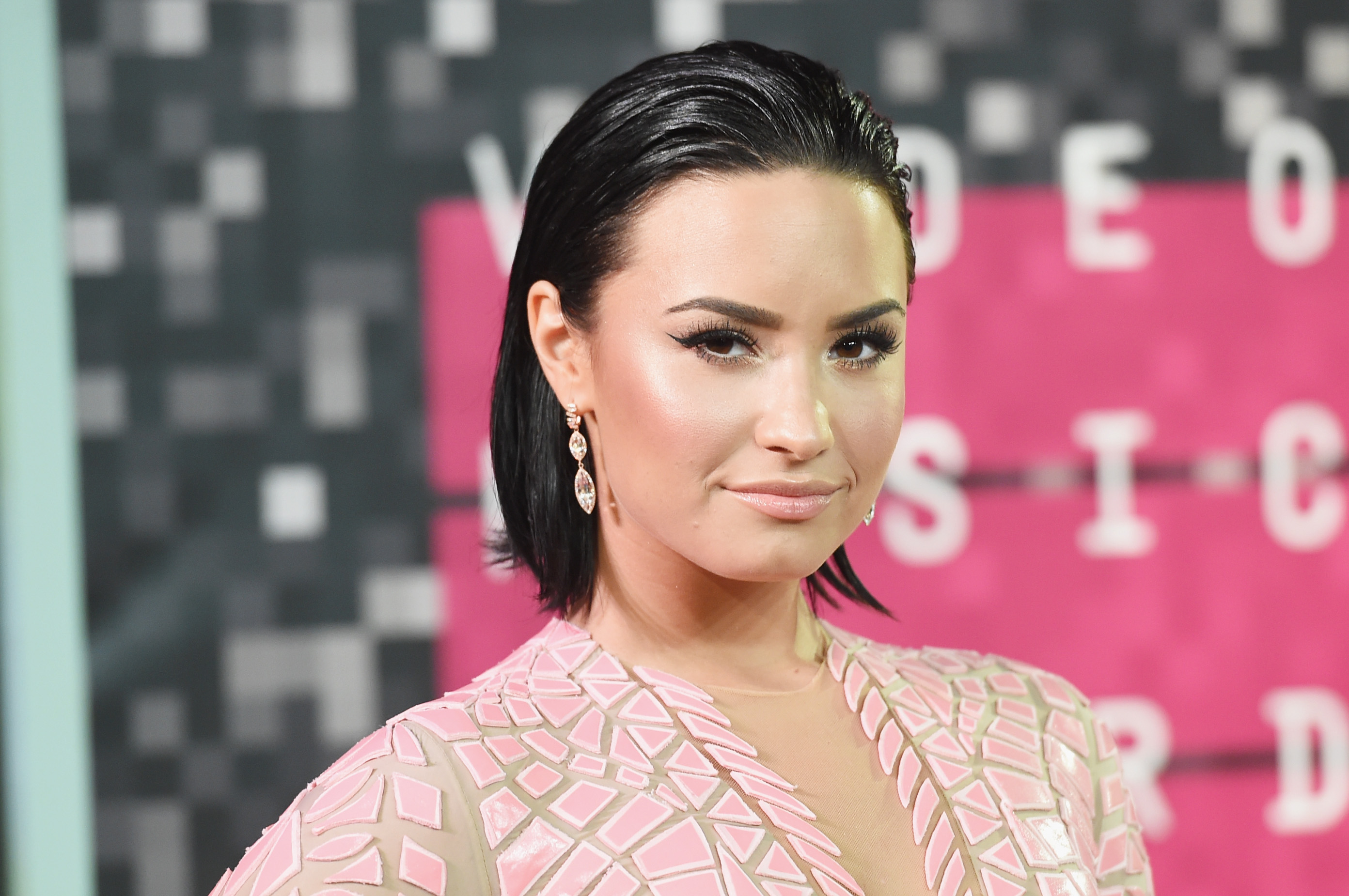 Demi Lovato and Max Ehrich's relationship timeline
Lovato and Ehrich began dating in March of 2020 after flirting with each other on Instagram. Due to the Coronavirus pandemic, the two decided to quarantine together and spent every waking minute side by side. According to PEOPLE, they were in their own little "bubble" and there was "no stress" in their courtship.
The couple made their relationship official with the public when they were featured in Ariana Grande and Justin Beiber's "Stuck With U" music video. In the video, they are seen kissing and dancing with one another while appearing starry-eyed and smitten. Lovato even posted an old tweet from the actor, where he said "All I want for Christmas is Demi Lovato" in 2011.  
Yet once Ehrich returned to work following lockdown, the distance between the Young and The Restless actor and Lovato began to tear them apart. It was during their time apart that Lovato began to question Ehrich's "intentions."  
Demi Lovato doesn't 'trust' Max Ehrich according to sources
Tension started to brew once Lovato and Ehrich left their quarantine bubble to pursue work. When Ehrich had to leave for Atlanta to shoot, Lovato began to question their engagement. According to a source, Lovato has been ignoring red flags in their relationship. The source says, 
"There has been a lot of tension and Demi left him to get a clear head. She didn't know who Max truly was and didn't think he had good intentions. There were many red flags she was ignoring and trying to turn a blind eye to."
A different source tells E!, "She doesn't trust him and thinks he's sketchy." Additionally, the source adds that Lovato started assuming the soap star proposed "to get attention."
What's more, fans speculate that Lovato grew uncomfortable with the actor's alleged tweets that lust after Selena Gomez, Lovato's ex-best friend. One of the alleged tweets even says he plans on marrying Gomez one day. Yet despite fan speculation, Lovato has addressed the drama, saying the tweets were "fake." "It's really sad when people FAKE images to put women against each other," she writes on her social media accounts. "If women have conflict that's between them NOT YOU. Secondly, don't y'all have more important shit to write about in 2020???"
There is still love between Demi Lovato and Max Ehrich
According to PEOPLE, there is still love and respect between the ex-fiances. The source claims there is no bad blood between the two, and that their time together will always be "cherished." "It was a tough decision, but Demi and Max have decided to go their separate ways to focus on their respective careers," says the source. "They have respect and love for one another and will always cherish the time they spent together."