Demi Lovato Thought About Using Drugs After Max Ehrich Breakup: 'I've Just Come so Far'
Singer Demi Lovato broke up with her then-fiance, Max Ehrich, after dating for several months in 2020. In March 2021, her docuseries, Dancing with the Devil, revealed new details about that time in her life. Here's what she said in one bonus video about the split and how she considered using drugs after it.
Demi Lovato and Max Ehrich began dating in March 2020
Lovato met Ehrich in early 2020. Just as the U.S. began to shutdown amidst the beginnings of the coronavirus (COVID-19) pandemic, the two began dating. Though they kept their relationship a secret for a while, hints started to creep up on social media. Ehrich and Lovato went public in May 2020.
At the time, Lovato had just begun to reenter the public eye following her 2018 overdose. She'd debuted new songs "Anyone" and "I Love Me" and continued to tease her upcoming seventh studio album. But for the media, her relationship with the actor took center stage.
Ehrich supported Lovato's sober lifestyle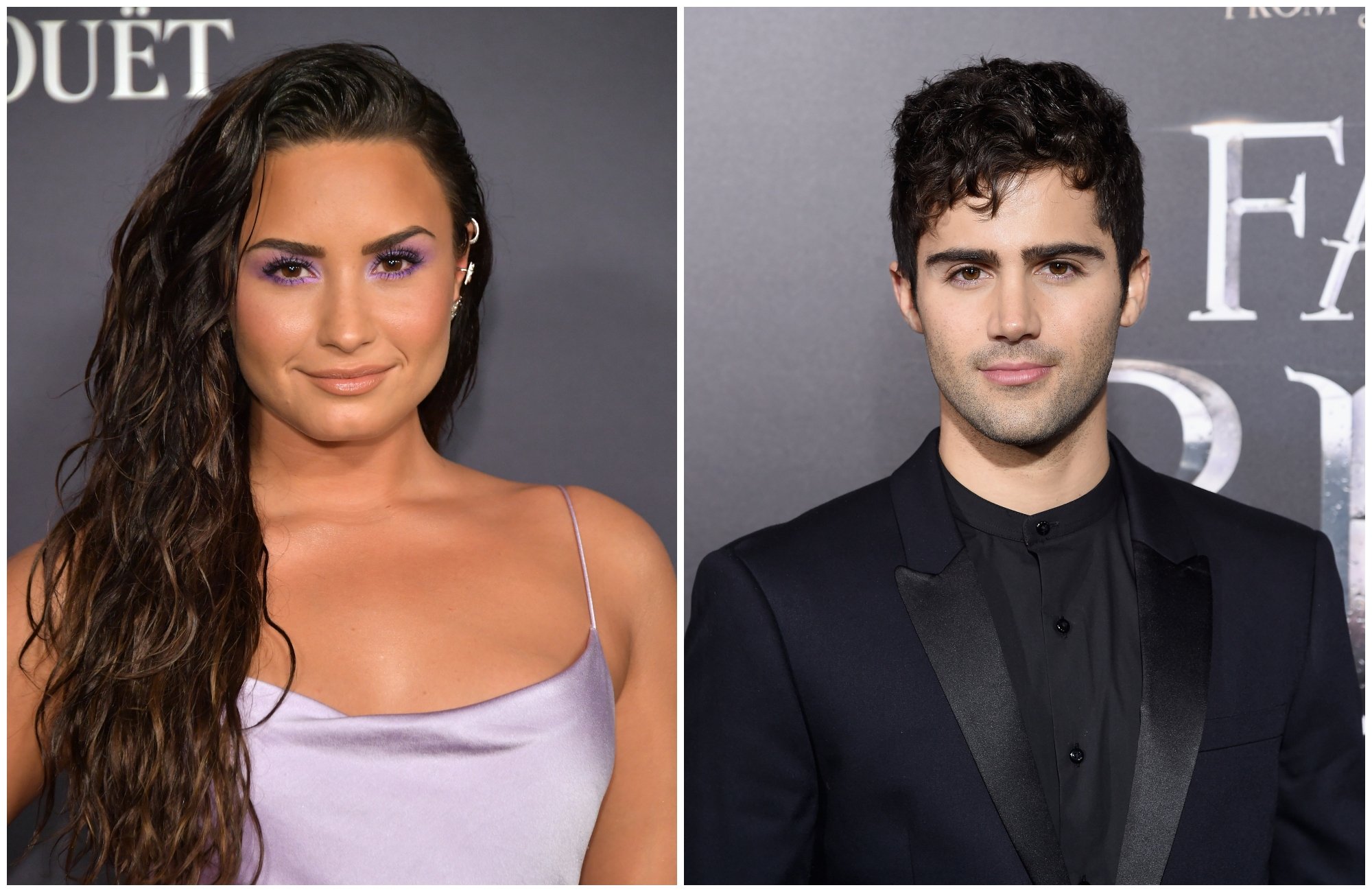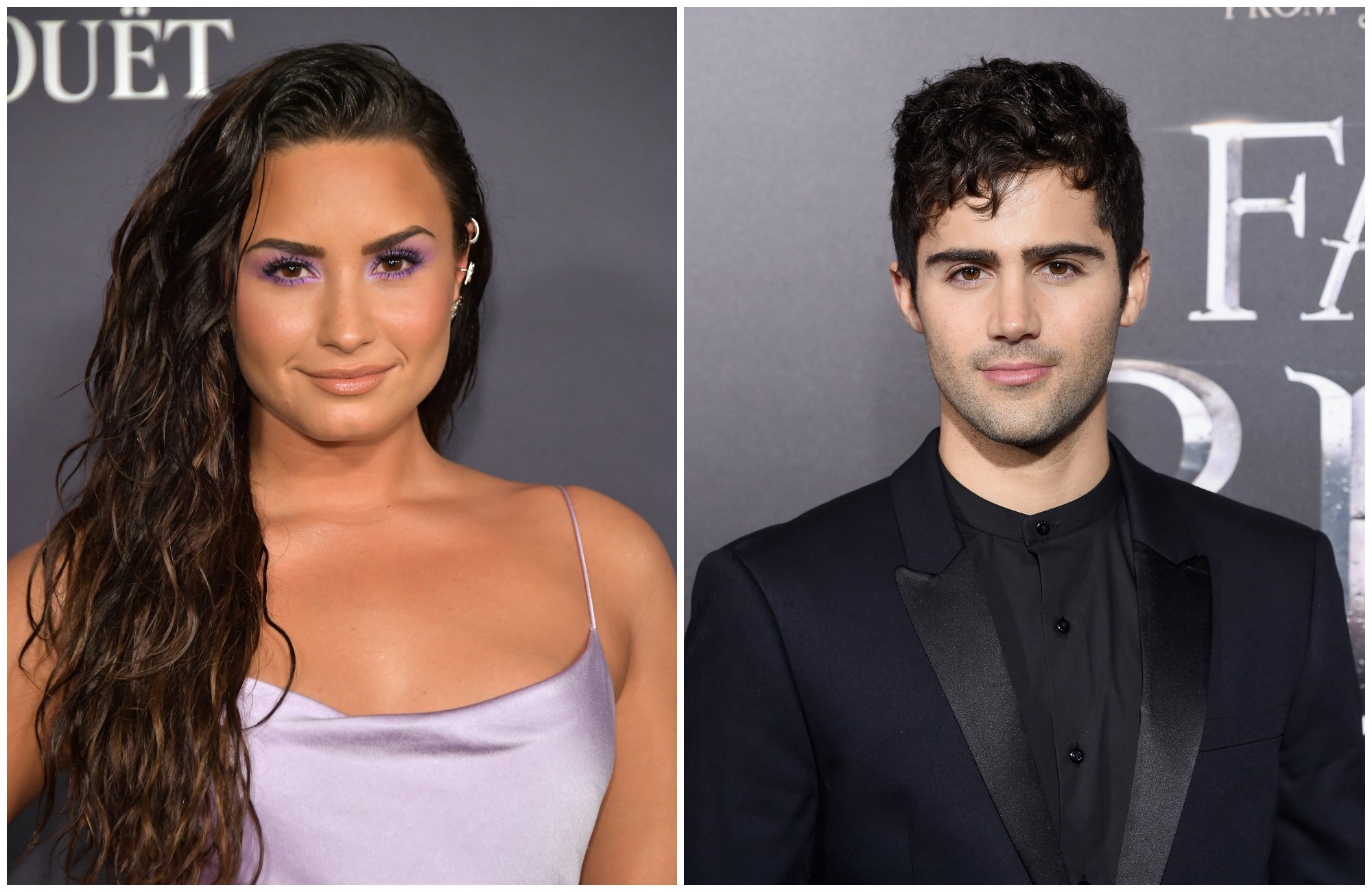 Ehrich began quarantining with Lovato nearly as soon as they started dating. "It's going great, and they both see it moving in a serious direction," a source told E! News in April 2020. "She has loved having him at her house and trying out living together. So far, it's working really well."
Because they're both in the entertainment industry, Ehrich and Lovato had some things in common. And, according to E!'s source, "he supports her sobriety and is very understanding." "Demi's family thinks Max is a great guy and that the relationship is healthy for Demi's sobriety and lifestyle," the source continued.
Shortly after getting engaged, Ehrich and Lovato broke up 
After confirming their relationship, Lovato and Ehrich went full force online, posting photoshoots, cute videos, and loving comments back and forth on social media. Then, in July 2020, Ehrich took Lovato to the beach, where he proposed. She accepted, and they spent the next month or so happily engaged.
But in September 2020, things took a turn. Ehrich's past tweets and Instagram posts about celebrities like Lovato's former friend, Selena Gomez, gained public attention. Then, he traveled to film a movie. Lovato and Ehrich broke up with little fanfare in late September.
Lovato considered using drugs after the split
In a video from October 1, 2020, Lovato opened up about her true feelings post-breakup. While crying, she noted she had been "in shock" since the split. "I just sit here, and I look around at this little house that we made together, and I don't even think I'll see him again," she explained.
Lovato continued. "It's nights like this where it gets really hard. And of course, I think, 'Oh, it would be so easy to do whatever, pick up whatever,'" she said, insinuating drug use.
Though Lovato occasionally drinks or smokes marijuana, her comments indicate she's talking about a harder substance, like the heroin she used on the night she overdosed. "But I've just come so far. I don't even want to do anything like that," Lovato added.
How to get help: In the U.S., contact the Substance Abuse and Mental Health Services Administration helpline at 1-800-662-4357.