Demi Lovato to Launch New Docuseries on YouTube
Demi Lovato capped off 2019 with an interview for Teen Vogue, her first one after her relapse. Rolling into 2020, she sang the National Anthem at Super Bowl LIV and landed a talk show with Quibi called Pillow Talk.
As her fans know, the past few years were full of challenges for Lovato, but she's pushing through. She's putting out new music and is using her voice for social justice issues. But her next project will be very personal.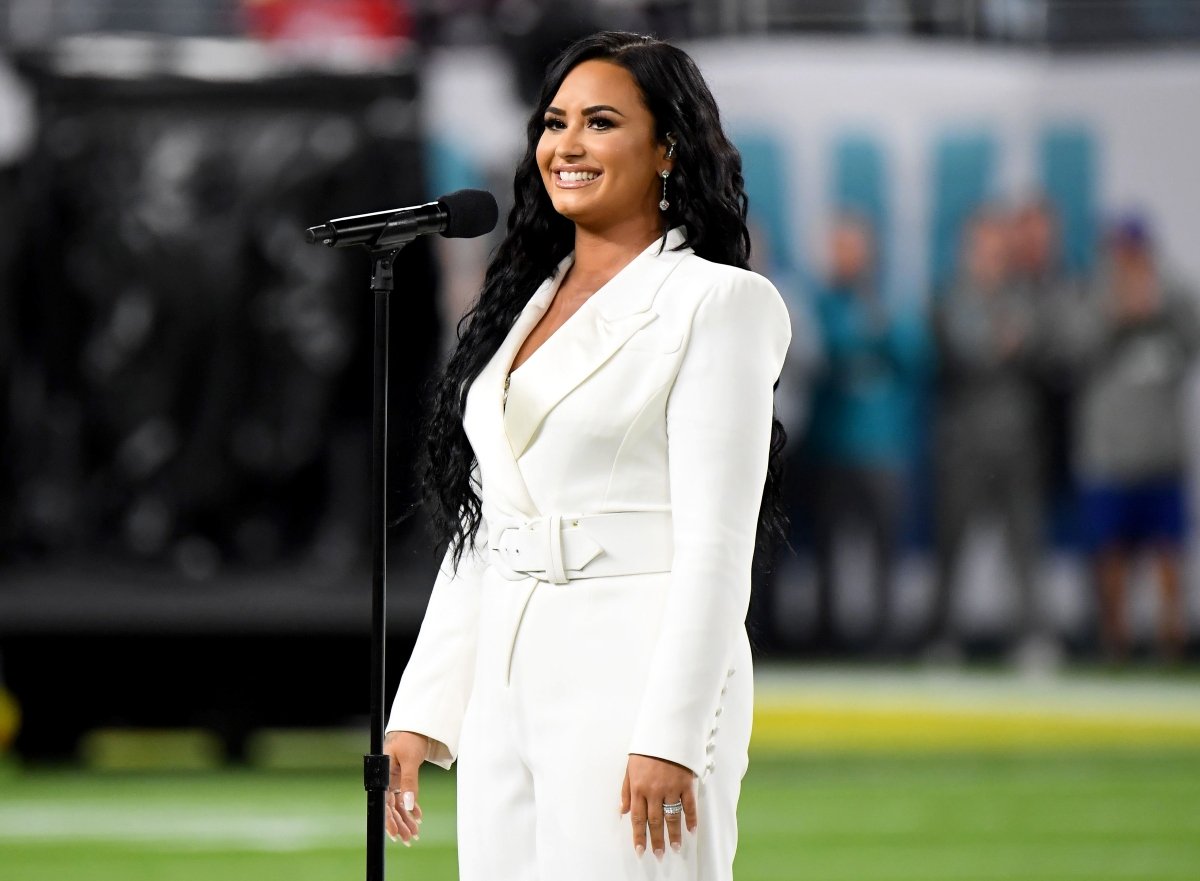 Demi Lovato launching YouTube docuseries
According to Variety, Lovato is partnering with the steamer for a four-part original YouTube docuseries. She'll be working with Michael Ratner, who directed Quibi's &Music. The docuseries doesn't have a title yet but it will chronicle Lovato's journey during the past three years in music and in her personal life.
The announcement was made during YouTube's 2020 Brandcast, and noted that it's a follow-up to her 2017 documentary, Simply Complicated.
What was 'Simply Complicated' about?
Fans who watch Simply Complicated today will note that the events took place before Lovato's relapse in 2018. In the documentary, Lovato was open about her childhood, drug use, love life, and her mental health. She spoke about her father's struggle with addiction and her abandonment issues.
Lovato's early years as a child singer and actor were explored, including her time with Disney. It was there she met the Jonas Brothers and wound up working with their manager. Her talents were in high demand, by the time she was a teen, she had a record deal, was writing her own songs, and hit the tour circuit.
She said, "Looking back, I think it was a lot for anyone, let alone a kid." Lovato was under a tremendous amount of pressure, but throughout her career, she had plenty of wins too.
Simply Complicated racked up more than 30 million views on YouTube, and after it first dropped, fans were begging for a part two. Others simply wanted to learn more about Lovato's story. Now, their request is coming true.
Lovato recently was a guest on Kelly Clarkson's show
Focused on her well-being, Lovato is moving forward. She appeared on The Kelly Clarkson Show on June 25 and discussed her music, mental health, self-love, and Black Lives Matter.
Lovato showered Clarkson with compliments and told her she was her first idol and expressed admiration for Clarkson's authenticity and outspokenness.
"I looked at you as my idol growing up. You are fearless and courageous and real as f–. And I love that about you and I've always thought to myself when I was younger if I ever make it, I want to be like her because she's real and she's genuine."
Lovato's first YouTube documentary featured commentary from her close friends, family, and team. This second one may be longer than the 1 ½ hour allotted for that installment since it's four parts.
Fans are rooting for Lovato's progress and can't wait to get another look behind the scenes. In the meantime, everyone can enjoy the stream of new tracks she's been releasing since 2020 kicked off.