Demi Lovato Urges the Entertainment Industry to 'Pay Attention' to 1 Issue
Demi Lovato has been in the entertainment industry since she was a child. She recently pens a letter urging folks in show business to "pay attention" to an important issue.
Demi Lovato is a singer who has been known to speak out about issues she believes in. And in this day and age, there are numerous issues being discussed at any given moment.
As someone who has been in the entertainment industry since she was a child, Lovato seems to understand a lot about what could be improved in the industry.  She recently spoke out about one issue she wishes folks in show business could "pay attention" to.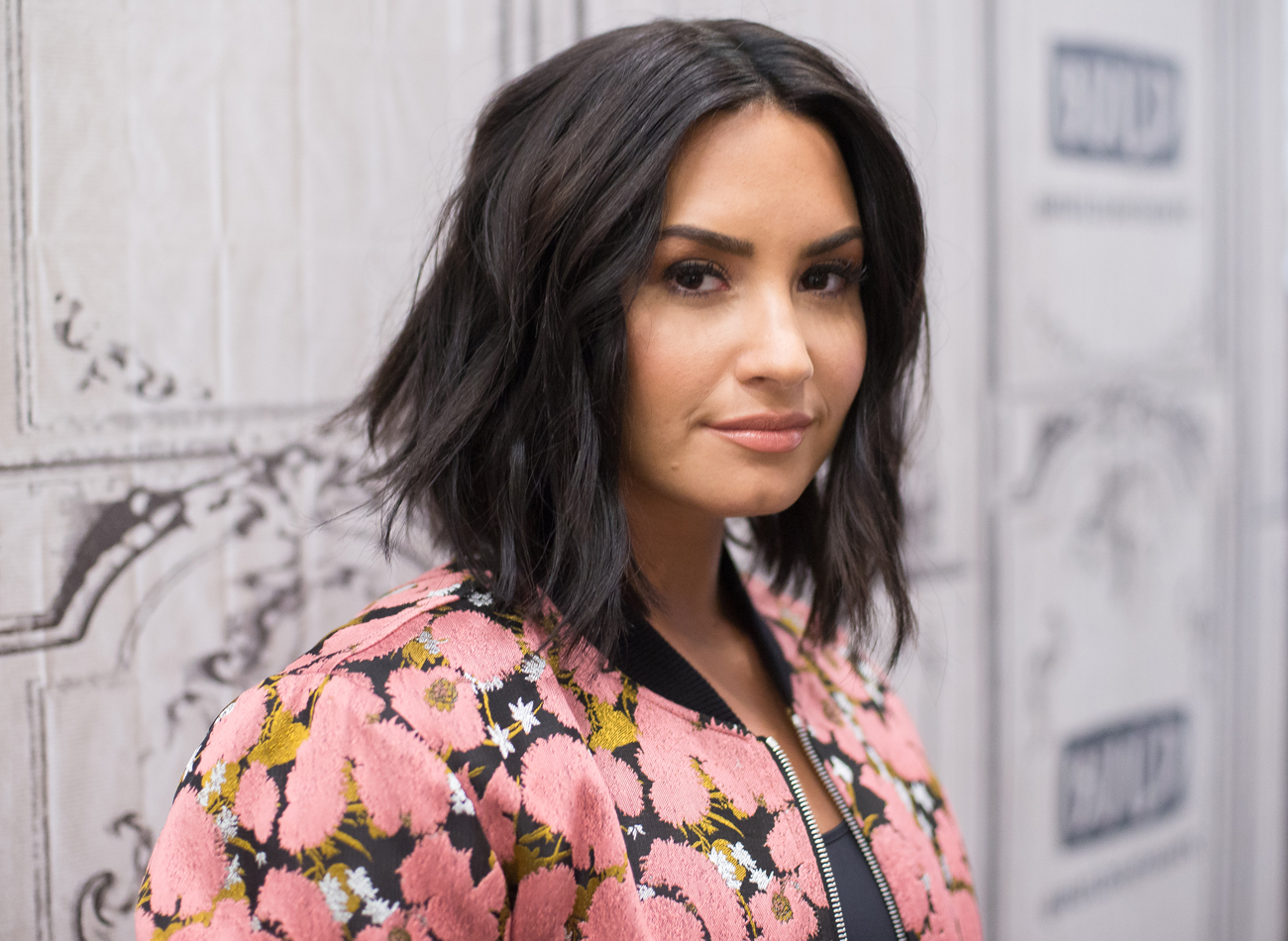 Demi Lovato pens a personal letter to talk about mental health
On August 29, Vogue published a letter written by Lovato. In the letter, the star opens up about many issues, including mental health. Lovato has talked about mental health many times in the past, though this time, she reveals how COVID-19 has affected her personally.
"Depression and mental illness are part of my history, and because of all the uncertainty surrounding the pandemic, my anxiety skyrocketed," Lovato says. "I was suddenly confronted with all these questions: 'When are we going to go back to work?' 'Are more people going to have to die?' 'How bad is this going to get?' Everything was so suddenly out of my control and not just for me individually, but for us as a global community."
Fortunately, Lovato has found ways to cope with the difficulties of living in a pandemic. She shares that her fiancé, Max Ehrich, helped her to channel her energy into positive activities.
"I just started picking up on the things he does," Lovato writes. "I started meditating and doing yoga. I started journaling, painting, taking pictures and being creative, and learning to appreciate nature, after realising I'd been taking it for granted all this time."
Lovato also shares her thoughts on the Black Lives Matter movement           
Aside from mental health, Lovato reveals she has also been paying attention to another issue during the pandemic: Black Lives Matter.
Fans who follow Lovato on social media are probably aware that Lovato has been speaking out about this topic. Since she was not able to attend protests due to "asthma and other health issues," Lovato decided to turn her focus to talking about Black Lives Matter on her social media accounts.
In her Vogue letter, Lovato shares what makes her passionate about this movement. She write, "In this particular instance, what motivated me was knowing how much of myself comes from Black culture. I grew up listening to Aretha Franklin, Whitney Houston and other soulful singers, but those two Black women in particular shaped me into the vocalist I am. If you look at my life, everything that I have — money, success, a roof over my head — it's because of the inspiration those Black women gave me. I continue to be constantly inspired by people of colour today."
Lovato urges the entertainment industry to promote inclusivity
In her letter, Lovato admits that she herself does not know "all the answers" when it comes to how things can change. However, when speaking about the entertainment industry she has been a part of for many years, Lovato understands that inclusivity is important.
"Creating environments where women, people of colour and trans people feel safe is important. Not just safe, but equal to their cis, white, male counterparts," she says. "People need to feel like they can enter a space and know they're not going to be sexually harassed or underpaid."
Lovato ends her paragraph with a statement, saying, "The music industry needs to pay attention. In fact, the entire entertainment industry needs to pay attention."