Demi Lovato 'Wanted to Quit' Music After Being Called 'Morbidly Obese'
As an actor and a singer, Demi Lovato typically has numerous projects on her plate at once. But she's adapted a day-by-day mindset in recent years. Learn what made her once consider quitting entertainment, how she recovered from it, and her plans moving forward after her upcoming seventh studio album.
Demi Lovato started releasing music as a teenager
Lovato began performing as a child. She acted on the children's TV series Barney & Friends when she was just a kid herself, which led to other minor roles. But Lovato broke out as both a singer and actor on the Disney Channel when she starred in the hit musical film Camp Rock.
In the years since, she's focused on her music career, releasing albums such as Confident and Tell Me You Love Me. Lovato's continued to act sparingly, appearing in guest roles on shows like Glee and Will & Grace. However, fans still recognize her most for her Disney Channel work and her hit songs.
She 'wanted to quit' after reading a headline in 2018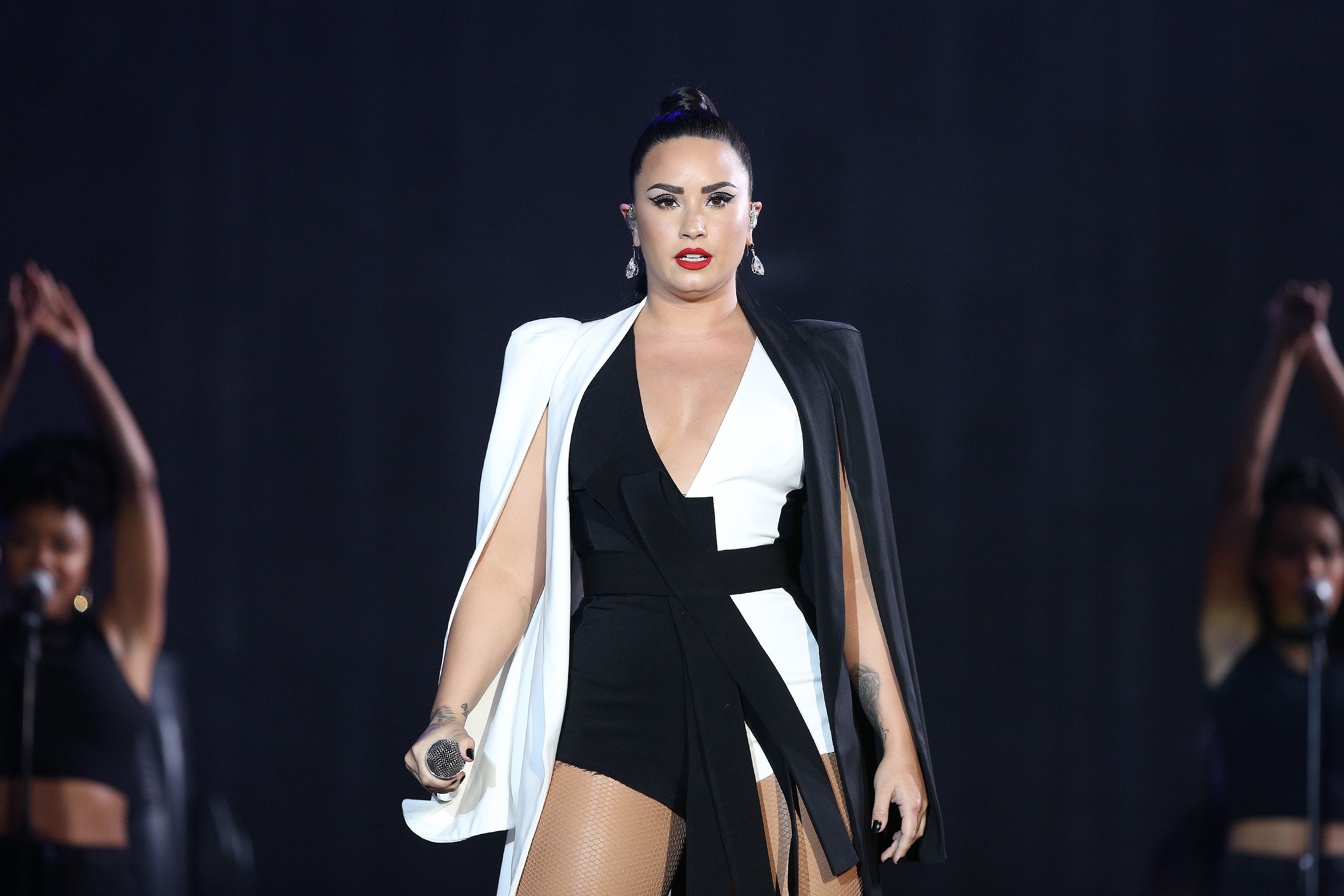 Lovato's eating disorder, mental health diagnosis, and addictions have put her in the spotlight time and time again. "I think it was right after I got out of rehab in 2018. I saw an article somewhere that said I was morbidly obese," she told Paper Magazine of one particularly jarring moment following her 2018 overdose.
"That is the most triggering thing that you could possibly write about somebody with an eating disorder," she continued, adding, "I wanted to quit." However, she found a solution. "I just realized that if I don't look at those things, then they can't affect me. So, I stopped looking, and I just really try not to look at anything negative."
Lovato began releasing music again in 2020
Pushing through that moment in which Lovato thought about leaving the entertainment industry led to one of the most exciting years yet for her fandom. She went dark on Instagram in late 2019, teasing that she'd be back with new music. And she delivered on that promise swiftly.
Lovato teased her then-untitled upcoming album with performances at the Grammys (where she sang "Anyone") and subsequent virtual events throughout the year. She released "I Love Me" and "Commander in Chief" as well as collaborations like "I'm Ready" and "OK Not to Be OK."
Will 'Dancing with the Devil… the Art of Starting Over' be her last album?
Lovato made her official seventh album announcement in March 2021. Her latest record, titled Dancing with the Devil… the Art of Starting Over, boasts 19 songs, plus a few bonus tracks on other editions. Following its April 2 release, the artist isn't sure what will come next.
"I think less about the future and music and more about living my truth," Lovato explained. "If every decision I made was based off of my future. I'd just be future tripping the entire time. I wouldn't be living in the present moment at all." So Lovatic will have to wait for her next move.
How to get help: In the U.S. call the National Eating Disorders Association helpline at 1-800-931-2237.