Were Demi Lovato and Wilmer Valderrama in a Relationship When They Starred in 'Charming'?
Though primarily focused on music these days, Demi Lovato is still an actor. And one past project, Charming, arrived on Netflix in 2021. Lovato worked with ex-boyfriend Wilmer Valderrama on the project. Are Lovato and Valderrama still friends? Or was the movie made back when they were dating?
Demi Lovato and Wilmer Valderrama's relationship timeline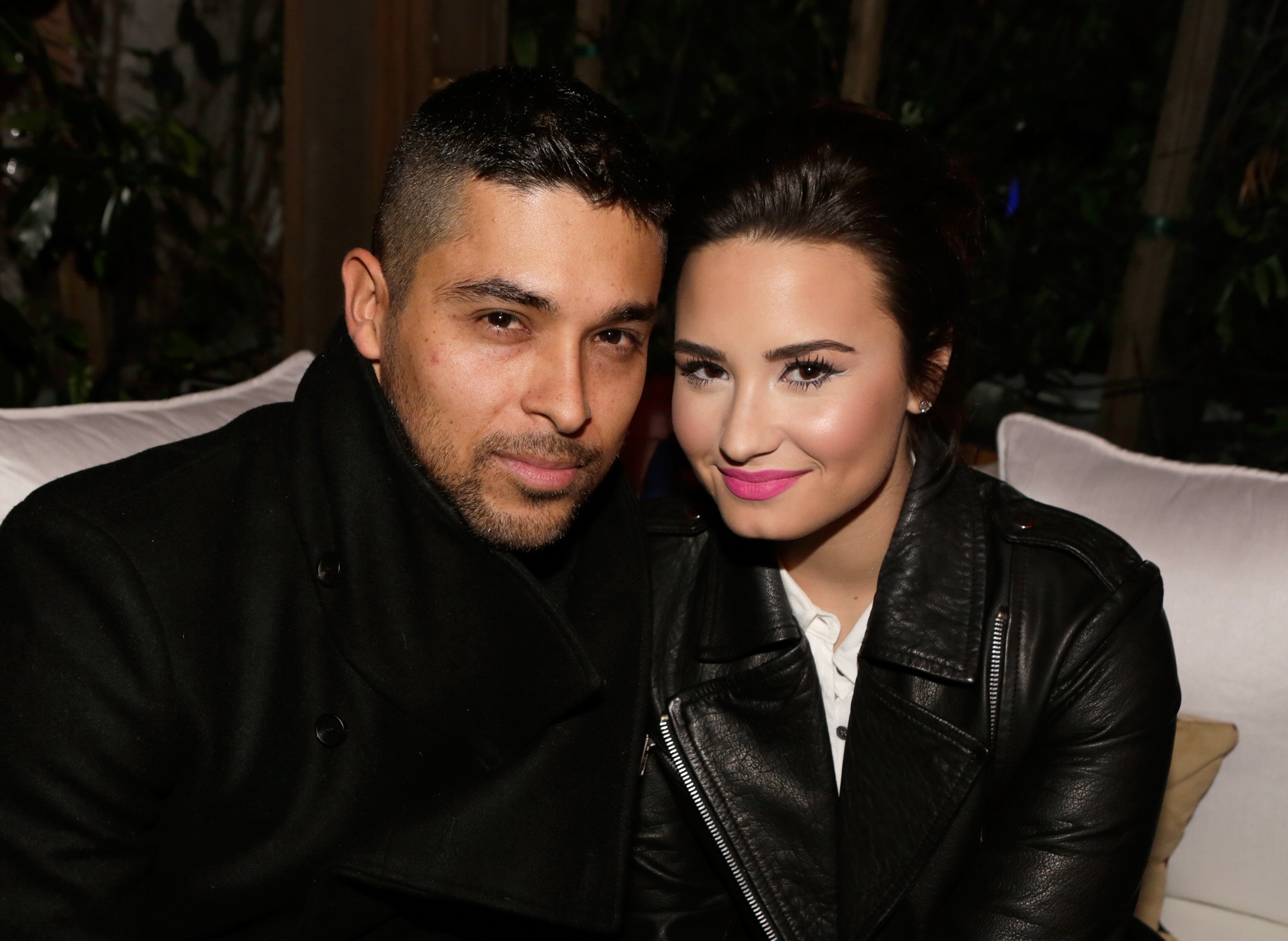 Lovato and Valderrama met when the singer was 17. She and the That '70s Show actor starred in a public service announcement for Voto Latino that aired in early 2010. Lovato says that she was attracted to him right away, but they didn't start dating until after she turned 18 later that year.
Valderrama and Lovato broke up once or twice, but for the most part, they remained a couple until 2016. When they broke up, it was a mutual parting of ways, with neither having anything negative to say about the other. Valderrama was reportedly there for Lovato after her 2018 overdose.
Lovato says she doesn't talk to Valderrama anymore
In moving on with their lives, Lovato and Valderrama drifted apart. However, there still isn't any ill will between them. "I'm really happy for him and I wish him nothing but the best, but we're not in each other's lives, haven't spoken in a long time," she told Harper's Bazaar in 2020.
"I think I needed that because I needed to learn to be okay on my own," Lovato said of putting some space between her and Valderrama. "When you get into a relationship with somebody at that young of an age and then you spend six years with somebody, you don't really get to learn about yourself."
Their animated movie 'Charming' arrived on Netflix in 2021
Charming is an animated film about Prince Charming (voiced by Valderrama). Every woman he meets falls in love with him, but he's never fallen for them. While trying to break the curse, he meets Lenore (Lovato), a jewel thief, and falls in love with her. But he doesn't know that she's also cursed.
Though it just arrived on Netflix in January 2021, Charming was made years ago. Lovato signed on to voice Lenore and executive produce the film's soundtrack back in 2015, while she and Valderrama were still dating. Valderrama's production company, WV Entertainment, produced the movie.
Valderrama called his ex-girlfriend 'incredible'
Because Lovato's work on Charming ended years ago, it's likely not really on her radar. However, Valderrama acknowledged her part in the project in his Instagram caption, celebrating its release. He tagged her as part of the "incredible cast" along with Avril Lavigne, Ashley Tisdale, and more.
Many of Lovato's fans who still "ship" her with Valderrama were excited to finally see their movie together. However, the days of their romance are long over. While Lovato split with her ex-fiance Max Ehrich in 2020, Valderrama is expecting his first child with his fiancee, Amanda Pacheco.