Demi Moore Gave up All Hope After Her Daughters Stopped Talking to Her
Demi Moore was ready to give up on everything when her three daughters, Tallulah, Scout, and Rumer, stopped talking to her.
Demi Moore has three beautiful daughters with her former husband, Bruce Willis. During a low point in the Ghost star's life, she lost her relationship with her kids. In fact, two of her daughters broke all contact with her for three whole years. Not being able to contact her kids made Moore want to give up on life.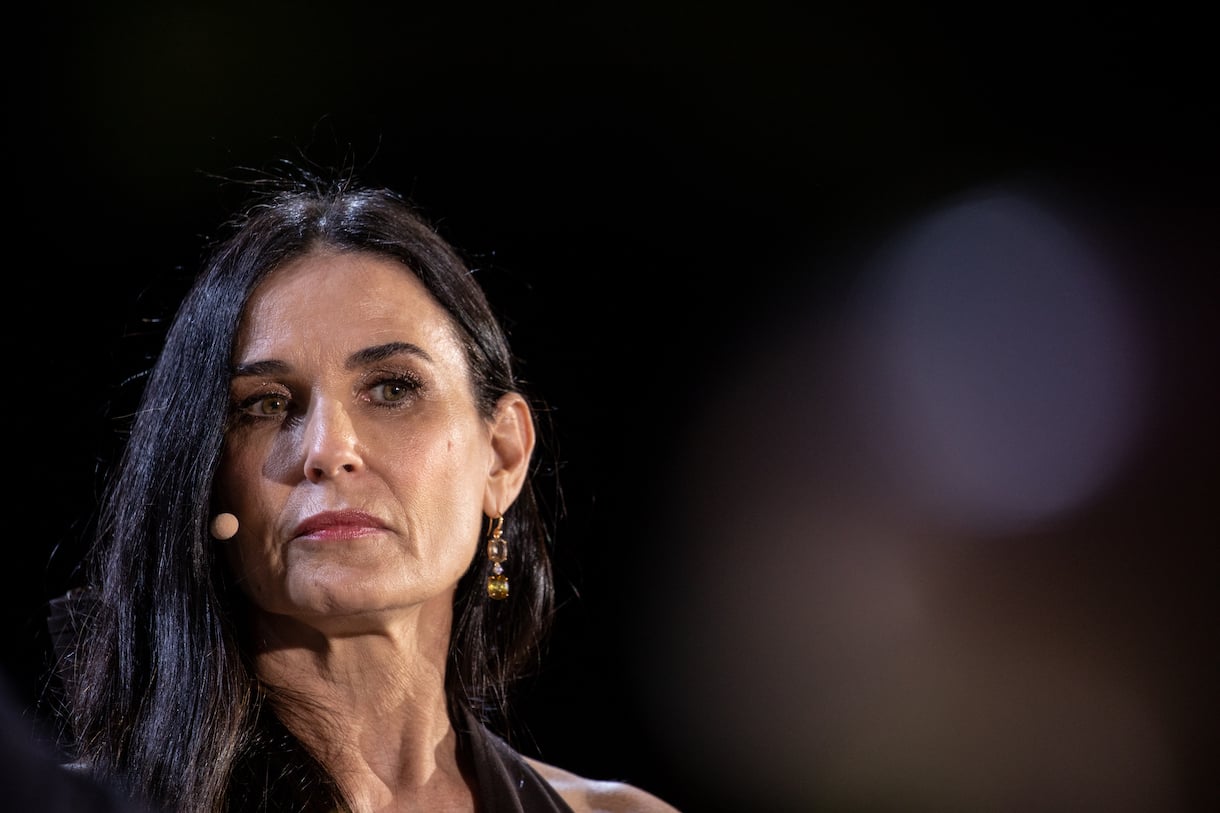 Why did Demi Moore's daughters stop talking to her?
During a Red Table Talk with the Smith family, Moore's kids revealed what it was like to be estranged from their mother. And according to the eldest daughter, Rumer, she kept more of an open communication with Moore. Meanwhile, Tallulah and Scout stopped talking to their mother for three years.
"Scout and Tallulah had very different experiences than I had when we stopped talking to my mom," said Rumer. "They didn't speak to her for three years."
According to her daughters, one of the reasons they stopped talking to Moore was because they felt abandoned by her. They especially felt this way when she was married to Ashton Kutcher, because she focused more on him than the girls.
And as Tallulah recalls, "So much of that time, especially with Ashton, I was so angry because I felt like something that was mine had been taken away."
She continued, saying, "When [Demi] wanted to have another baby, and then it wasn't happening, and there was so much focus on that, it was like, 'Oh, well, we're not enough.'"
And as Moore explains, her relationship with Kutcher took her away "emotionally" from her daughters. "The addiction and the co-dependency, my addiction to Ashton, that was probably almost more devastating because it took me seriously away emotionally (from the girls,)" she said.
Demi Moore gave up hope after her kids stopped talking to her
According to Moore, she wanted to give up on her life when her kids broke contact with her.
"I felt so lost," she reveals in her memoir, Inside Out. "I would wake up in the morning and think, 'I don't know what to do. How do I get through this day?' I was in so much pain, physically as well as emotionally, I could barely function. That feeling of not being anchored by all of these people's needs and my role as their nurturer was unbearable. Not a lot was going on in my career… I had no choice but just to be with myself, and I hated it. Is this life? Because if this is it, I'm done."
Is Demi Moore in contact with her daughters, Rumer, Tallulah, and Scout?
Fortunately, Moore and her three daughters have repaired their relationship. And what's more, the family spent quarantine together with Moore's former husband, Bruce Willis. Together, they had family game nights, painting sessions, and pajama parties.
And according to the St. Elmo's Fire star, getting to be with her entire family was the biggest gift of all.
"There's been a lot of challenges and a lot of tragedy with this pandemic, but I also think there's been a lot of gifts and blessings," she told Naomi Campbell on the model's YouTube show (via Today.)
"It was really a blessing," she says of their time together as a family. "It's everything that's come forward has allowed us to reevaluate what's important and what needs attention that has been overlooked and neglected. It was amazing."