Demi Moore Says Bruce Willis 'Wanted To Do Whatever the F*ck He Wanted' While They Were Still Married
Bruce Willis and Demi Moore's relationship started like something straight out of a Disney fairytale. According to Moore's recently published memoir, Willis was a total gentleman initially, and would always make her feel loved.
Yet as time went on, the Die Hard actor craved excitement and freedom that extended beyond his marriage to Moore. According to the Ghost actor, Willis eventually came to the point where he "wanted to do whatever the f*ck he wanted" while they were still married.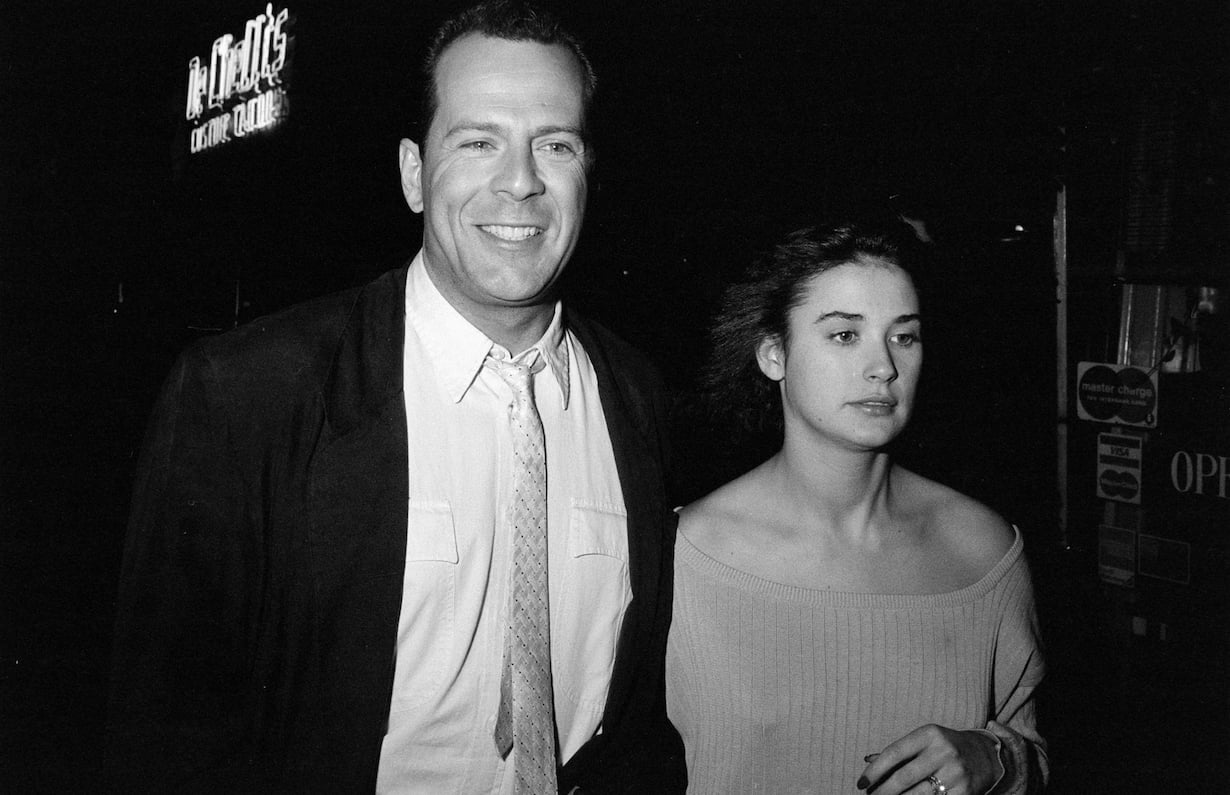 Bruce Willis and Demi Moore started out as a beautiful couple
At first, things were too good to be true for Moore and Willis. Their relationship seemed perfect during the honeymoon stage, and Moore says she had never encountered such a gentleman before. She even admits in her memoir that Willis helped her with body image issues that she struggled with throughout her stardom.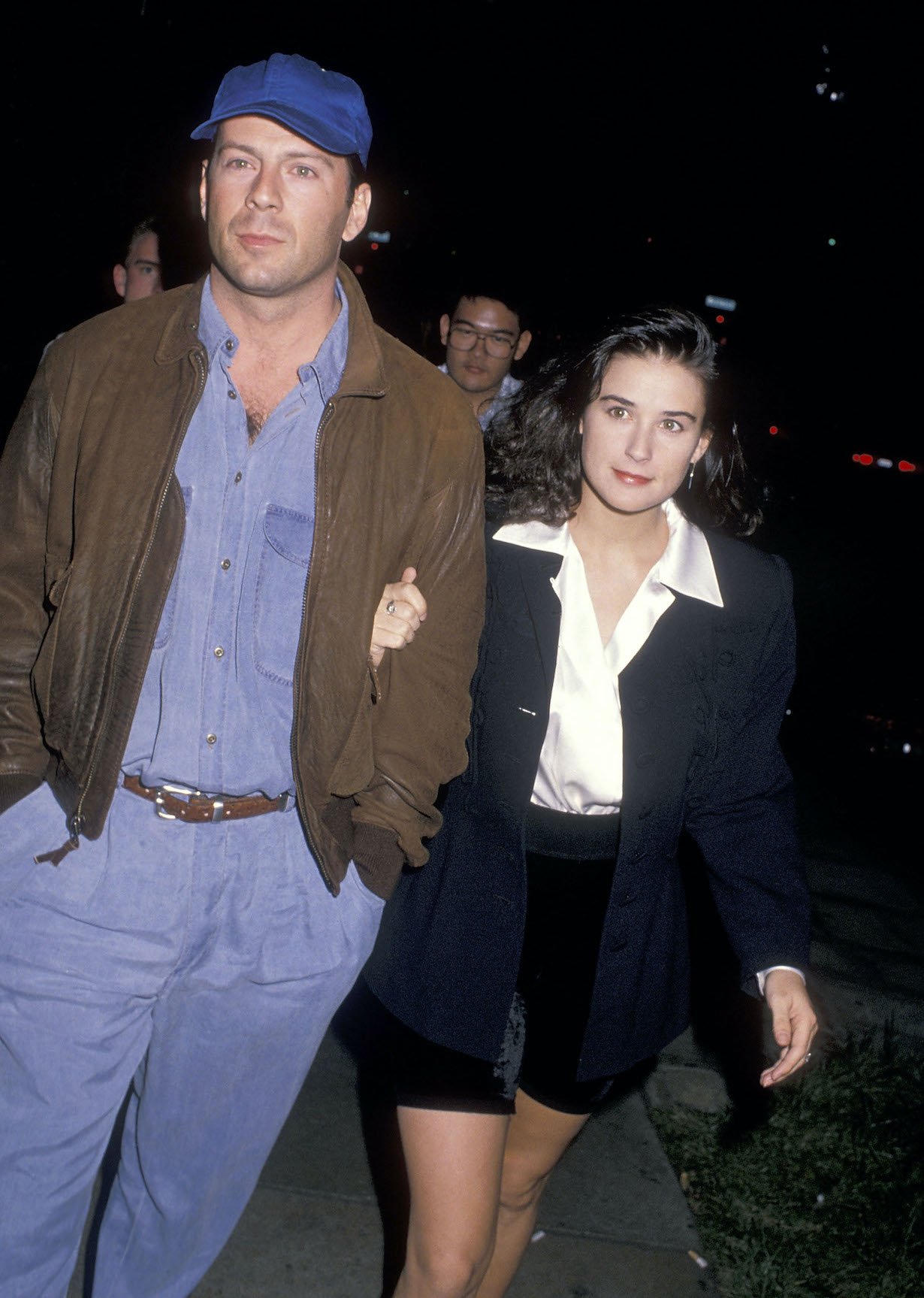 One day, when "unflattering" photos were leaked of Moore's body, it destroyed her self esteem. But luckily, she had Willis to comfort her throughout the process.
"I was miserable," she writes, "but Bruce insisted that he thought everything about me was beautiful: he wrapped my fear and anxiety in his love."
Bruce Willis and Demi Moore shared a whirlwind romance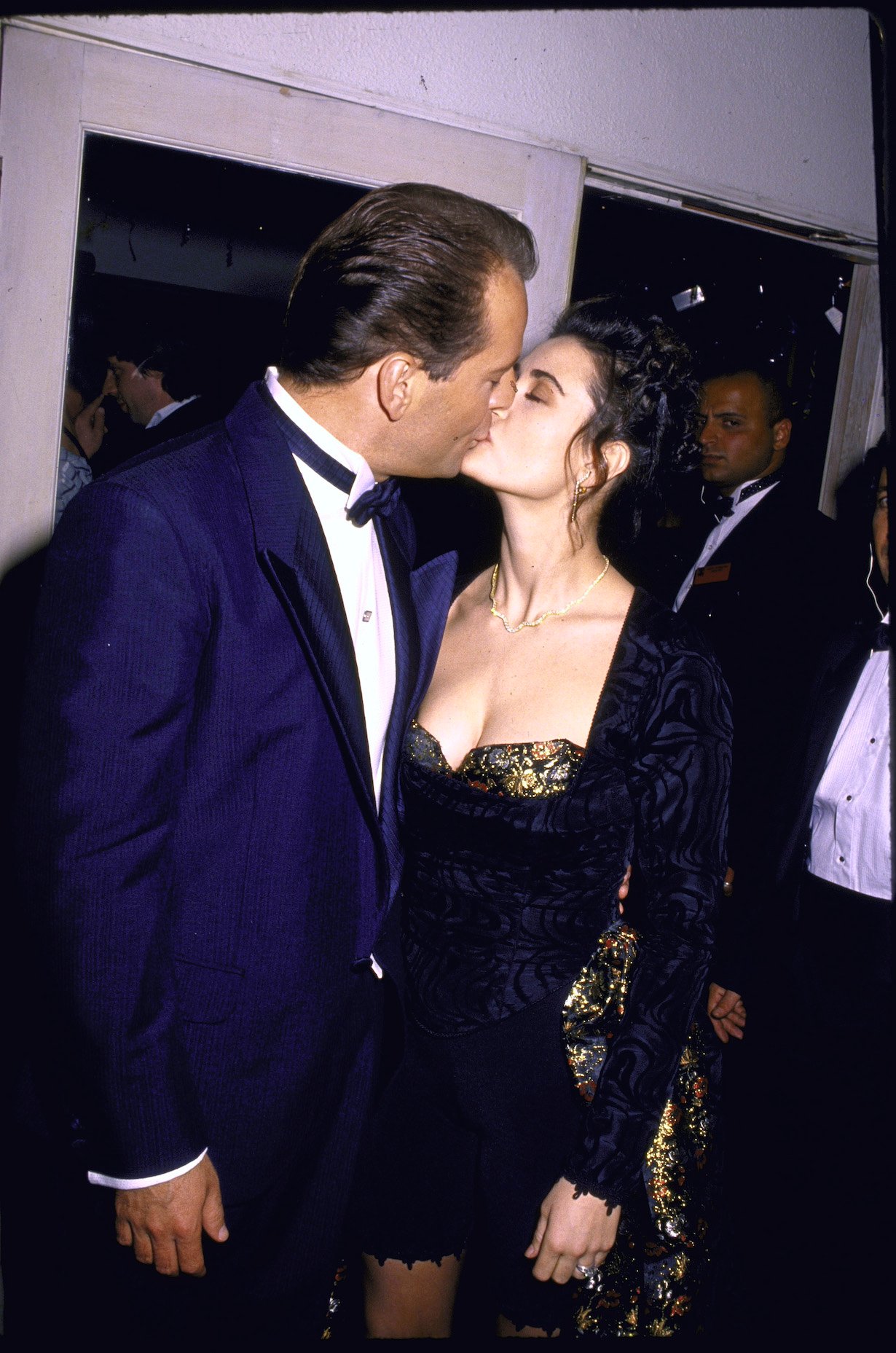 It's safe to say that Willis and Moore shared a whirlwind romance. Before really giving their life together a second thought, the two got married and pregnant, all in the course of four months.
She writes, "We went all in, right away, talking about how badly we both wanted to have kids and our own family. We had shared a vision for our future. I think we were both longing to fill the emptiness, that sense we'd both always had that something big was missing."
Bruce Willis wanted to mess around with other women while still married to Moore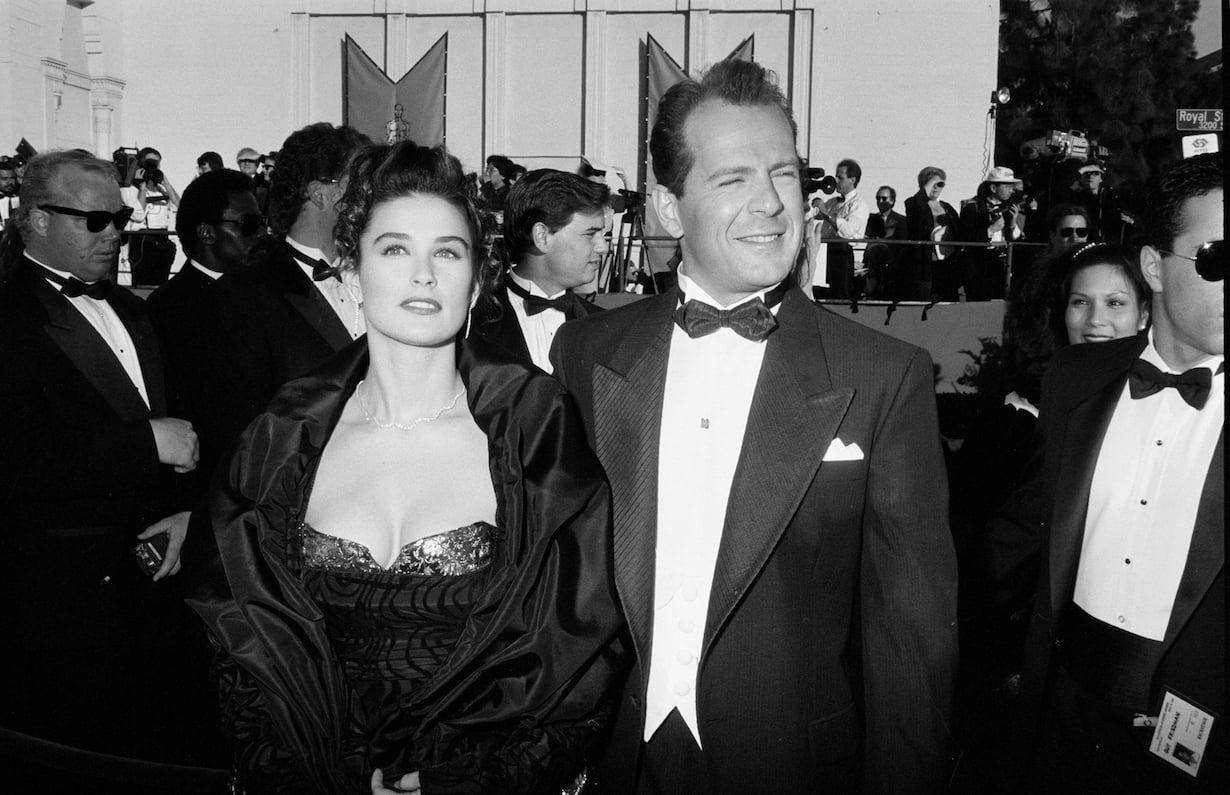 According to Moore's memoir, their marriage got to a point where she strongly suspected that her husband was screwing around with other women. She says,
"Bruce and I had met, married, had a baby, and just done a lot, very quickly- It was as if he woke up a few years later and thought, whoa, is this what I want? Or do I really want to be free? I think that as a true Pisces, he was struggling to resolve a conflict within himself: he wanted family and grounding, but he also craved excitement and novelty. Basically, he wanted to do whatever the f*ck he wanted. Not so unusual in men that age- he was thirty-six at the time- and throw in celebrity and money? You do the math."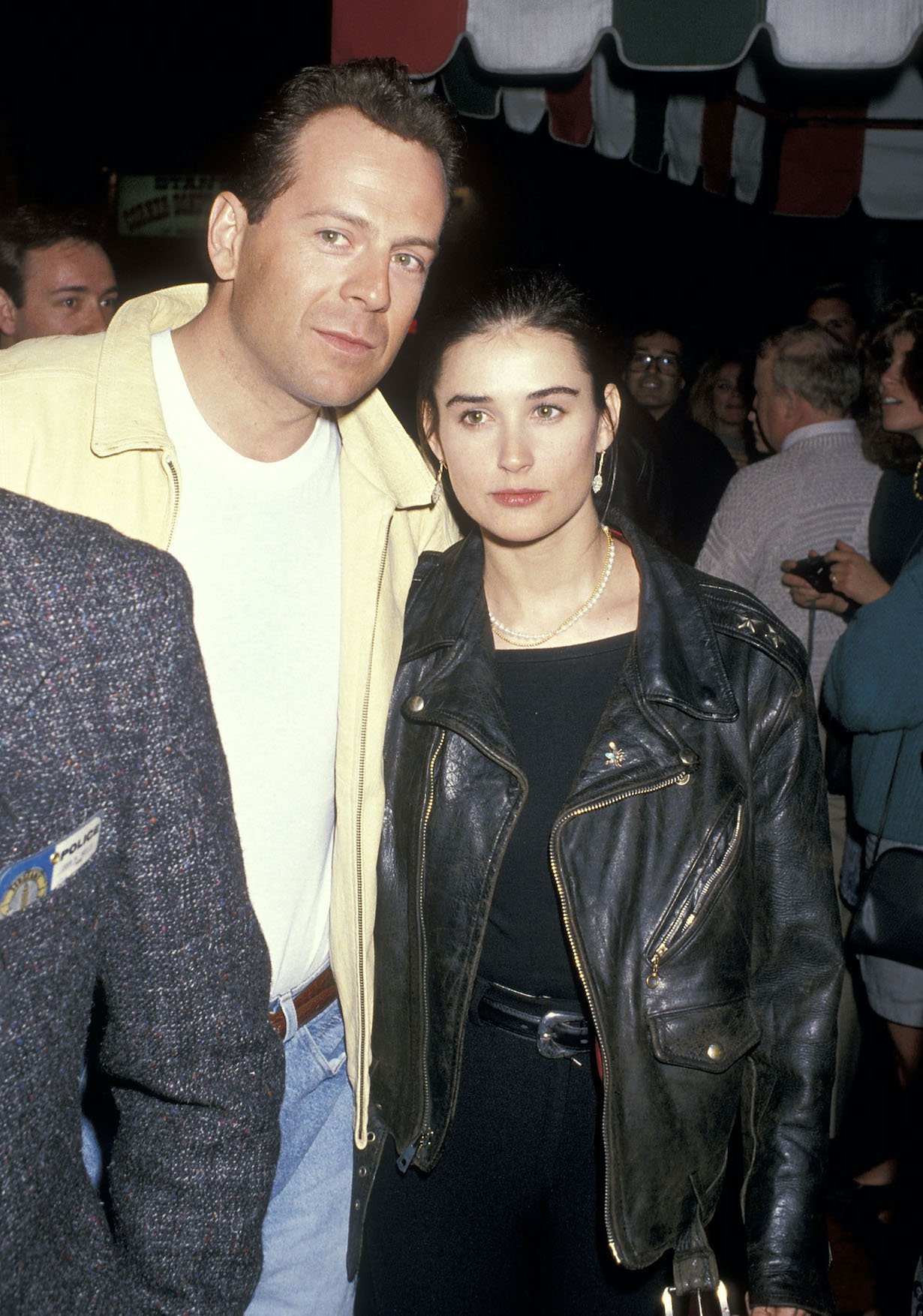 And as it turns out, Moore wasn't wrong to be suspicious about his infidelity. In a 1996 interview with Playboy Magazine (via InStyle,) Willis pretty much admitted that he couldn't handle a monogamous lifestyle. "No woman is going to satisfy a man's natural impulse to procreate, procreate, procreate," he said. "The impulse doesn't go away because you have three or 10 or a hundred kids."
This unwillingness to commit ultimately led to their divorce.
But now, in 2020, the two are better than ever despite their breakup. Moore even admits in her memoir that she's very "proud" of their divorce and that it brought them closer together. They continue to co-parent their three children and remain good friends.