'Demon Slayer': English Dubbed Episodes of the Mugen Train Arc Are Finally Here — Where Can You Watch Them?
All seven episodes of 'Demon Slayer's Mugen Train Arc are now available in English dub. Where can fans stream them in this format?
Demon Slayer has become one of the hottest anime series currently running, and its Entertainment District Arc is emphasizing why. But even before Tanjiro and his friends journeyed to Yoshiwara, they were fighting epic battles in the series' Mugen Train Arc. And Demon Slayer fans can finally watch the Mugen Train Arc dubbed in English.
Dubbed episodes of 'Demon Slayer's Mugen Train Arc are here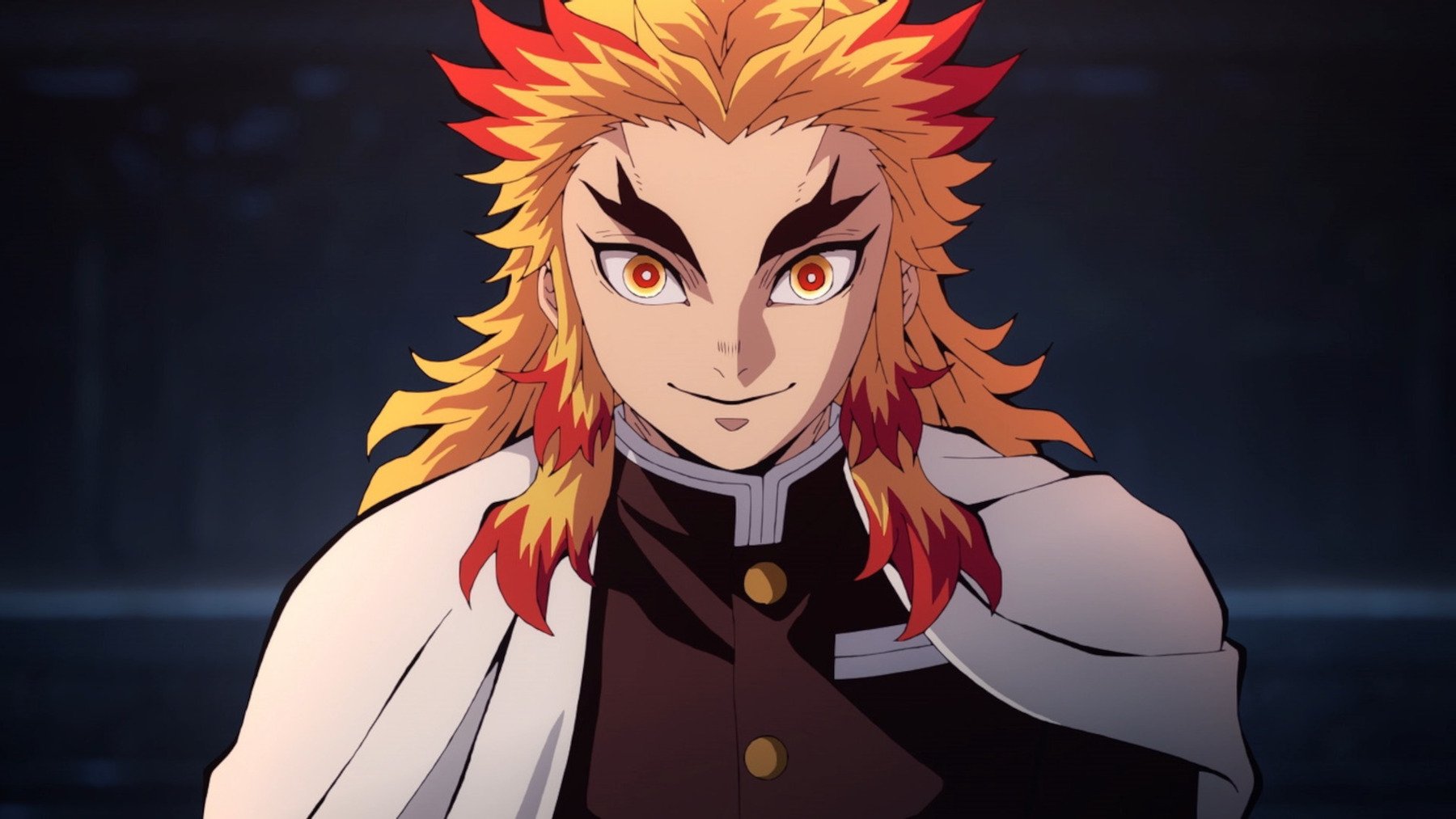 That's right, English dubbed episodes of Demon Slayer's Mugen Train Arc have arrived! Funimation reported their debut on Jan. 20, just one day before they dropped on the platform. Beginning Jan. 21, all seven installments that make up this storyline will be available to stream.
The Mugen Train Arc covers the events of the anime's recent movie, which broke records when it hit Japanese theaters in 2020 and again when it premiered internationally in 2021. The episodes follow Tanjiro, Inosuke, and Zenitsu as they accompany the Flame Hashira on a mission. As the title suggests, they're investigating demon activity aboard a train.
The English dub version of this arc features an impressive voice cast. It includes Zach Aguilar (Tanjiro), Abby Trott (Nezuko), Aleks Le (Zenitsu), and Bryce Papenbrook (Inosuke). So, where can fans check out their interpretation of these Demon Slayer episodes?
Where can fans watch the dubbed Mugen Train Arc?
Those hoping to catch Demon Slayer's Mugen Train Arc in English will have to head over to Funimation or Crunchyroll. Although Hulu has the subbed episodes available, the platform isn't streaming the dubbed version as of this writing.
When this arc is released on DVD and Blu-ray, it will likely feature a dub option as well. Most anime releases offer the ability to shift between sub and dub. In fact, the Mugen Train movie is already available to purchase in English.
In addition to new dubbed content, Demon Slayer is also getting regular subbed releases as its second season continues.
'Demon Slayer' still dropping subbed episodes Entertainment District Arc
In addition to releasing dubbed versions of Demon Slayer's Mugen Train Arc, Funimation and Crunchyroll are also streaming new episodes of the anime weekly. Its Entertainment District Arc is still airing in Japan, with each installment heading overseas on the same day. There's no word on when the dubbed version of the new episodes will arrive, but it's probably safe to assume it'll be a couple of months.
In the interim, there's plenty to enjoy about the subbed version — and things are truly heating up in the most recent episodes. Tanjiro's mission with Tengen Uzui is proving every bit as eventful as his adventure on the Mugen Train. Hopefully, this one will end less tragically.