'Demon Slayer': Is Koyoharu Gotouge's Manga Finished? Where to Read the Series in Its Entirety
Demon Slayer Season 2 has finally arrived, but fans may find themselves getting antsy in the week-long wait between episodes. Those eager to continue Tanjiro's story beyond the anime can do so by picking up Koyoharu Gotouge's manga. Thus far, Ufotable has remained faithful when adapting the story. Readers won't pick up on any major changes. However, they will be able to move past the current arc and see what the future holds for Tanjiro and his friends. So, where can fans read the Demon Slayer manga in its entirety?
'Demon Slayer' Season 2 adapts two manga arcs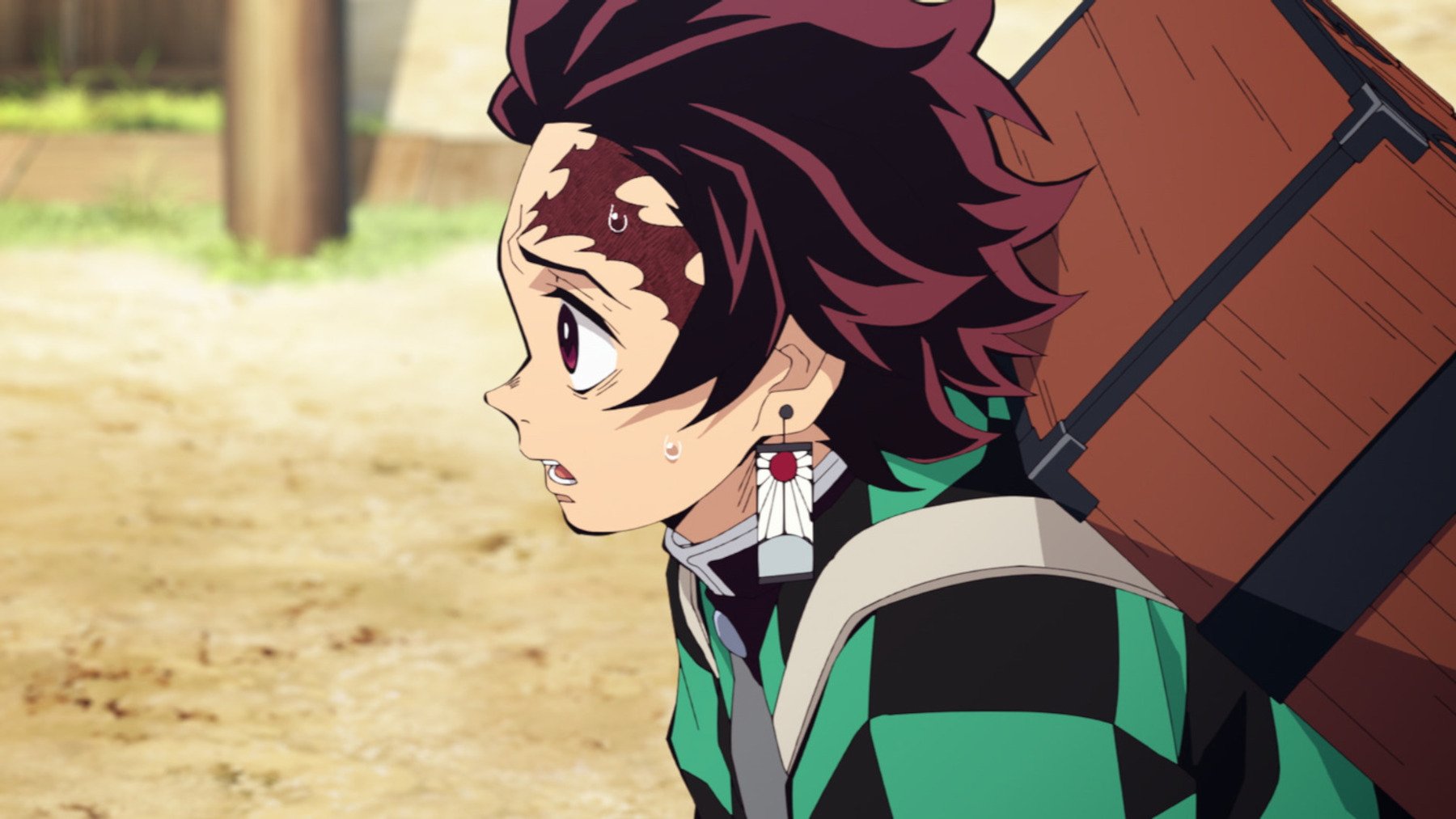 Demon Slayer Season 2 announced plans to cover two of Gotouge's manga arcs: the Mugen Train Arc and the Entertainment District Arc. The anime already started working its way through the first, which was also covered in its recent Mugen Train movie. It sees Tanjiro and his companions embarking on a mission to help the Flame Hashira Rengoku track down a powerful demon.
The Entertainment District Arc kicks off on Dec. 5, and it will bring a new Hashira into the spotlight: the Sound Hashira, Tengen. According to Crunchyroll, this arc will see Tanjiro and the others working with Tengen to take down a demon terrorizing the Yoshiwara Entertainment District:
"Demon Slayer: Kimetsu no Yaiba Entertainment District Arc will feature Tanjiro and his comrades on a brand new mission within the Yoshiwara Entertainment District, where they face the demon Daki (Upper Six), voiced by Miyuki Sawashiro."
Depending on how many episodes the second season contains, the series could tease another arc at the very end. However, fans will likely need to wait until Demon Slayer Season 3 to see where Tanjiro's journey goes after the events at the Entertainment District. Fortunately, those feeling particularly impatient can reach for the manga for answers.
The 'Demon Slayer' manga ended in 2020
RELATED: 'Demon Slayer: Mugen Train': What Is the Movie About and Where Can You Watch It?
Those wondering if Demon Slayer's manga is complete will be happy to hear that Gotouge finished it back in 2020. The 205th chapter came out on May 17, bringing the popular story to a close. Reactions to the manga's ending ranged from shock to satisfaction. Most fans felt it wrapped up Tanjiro and Nezuko's story rather nicely.
The Mugen Train Arc covers up until around Chapter 69, and the Entertainment District Arc goes until Chapter 99. That leaves about four arcs and more than 100 chapters to cover in future seasons of the anime. The series will need another couple of seasons to properly adapt the manga, but where can fans read it in the meantime?
Where to read Koyoharu Gotouge's story in its entirety
RELATED: 'Demon Slayer' Season 2: Where and When to Watch New Episodes Each Week
Those interested in reading the Demon Slayer manga online can find the story in its entirety on Shonen Jump. The app allows you to purchase manga volumes, and a $1.99 monthly subscription grants readers access to hundreds of chapters per month. That's probably one of the easiest places to catch up on Gotouge's story ahead of the anime's next season.
Of course, those who prefer physical copies of their manga are also in luck. Since it's been more than a year since the manga ended, fans can find all 23 volumes of the manga online and in bookstores. Reading through them could prove the perfect way to kill time while waiting for new episodes of season 2.