LiSA's 'Demon Slayer' Movie Theme Made It Onto U.S. Secretary of State Antony Blinken's Spotify Playlist
Demon Slayer: Mugen Train proved a massive hit when it came out in theaters, and the movie's impact continues to be far-reaching. Fans of the anime recently spotted the film's theme song on U.S. Secretary of State Antony Blinken's Spotify playlist. It seems even the high-ranking government official is a fan of Japanese singer-songwriter LiSA.
Secretary of State Antony Blinken shared his Spotify playlists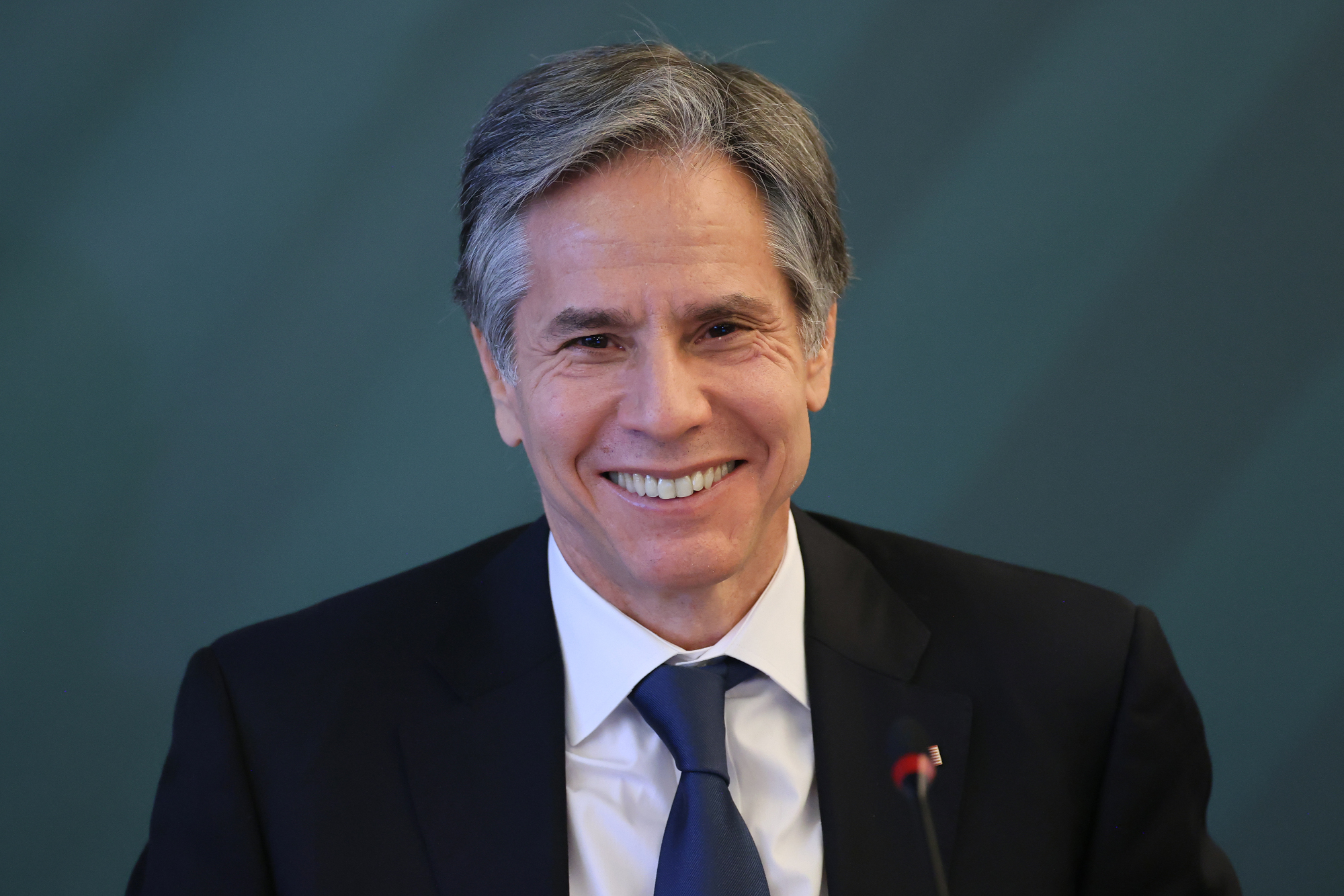 Whenever a new year arrives, celebrities and politicians share the media they've enjoyed over the past 12 months. And that's exactly what U.S. Secretary of State Antony Blinken did, creating two Spotify playlists featuring the tunes he's listened to throughout 2021.
He shared his playlists on Twitter, emphasizing how important listening to a wide range of music is:
"Music brings people together — it transcends borders and everything else that might otherwise divide us. As we close 2021, I'm sharing some of my favorite songs released this year (or recently), by artists around the world. Hope you enjoy as much as I have."
Blinken certainly has a variety of hits on both his "On the Road" and "At Home" round-ups. One song, in particular, stood out to anime fans: LiSA's "Homura," which served as the theme for Demon Slayer's recent movie.
'Homura' is the theme for 'Demon Slayer's movie
That's right, the U.S. Secretary of State is a fan of LiSA's "Homura." The 2020 single is featured on his "On the Road" playlist, and given its success, that shouldn't come as a surprise. Per Billboard, "Homura" topped the Japan Hot 100 chart for seven weeks following its release.
Does this mean the Secretary of State enjoyed the Demon Slayer: Mugen Train movie? It's hard to say. Clearly, he listens to a range of music from around the world. LiSA may have found its way onto his playlist some other way. However, Demon Slayer: Mugen Train did break records at the box office — so, it certainly could have caught Blinken's attention.
Whatever drew Blinken to "Homura," it's exciting to see Japanese singer-songwriter LiSA getting the applause she deserves. What else has she worked on besides the theme for Demon Slayer's recent movie?
The movie's not the only 'Demon Slayer' song LiSA's worked on
LiSA has a number of well-known hits, but she's become known for her Demon Slayer themes over the past couple of years. "Homura" isn't the only track she's sung for the anime. Her song "Akeboshi" recently served as the opening for the show's Mugen Train Arc. She also provided the end-credits song for the same arc ("Shirogane"), as well as the season 1 opening ("Gurenge") and closing ("From the Edge").
In addition to singing several of Demon Slayer's themes, LiSA has lent her voice to other popular anime like My Hero Academia, Fate/Zero, and Angel Beats! Fans can find some of the singer's most notable work on her YouTube channel.