'Demon Slayer' Pays Homage to Kyojuro Rengoku in Season 2's Latest Episode
Demon Slayer Season 2 is showing off the skills of the Sound Hashira, Tengen Uzui, but that doesn't mean the anime has forgotten the last character who mentored Tanjiro and his companions. In fact, episode 8 of Demon Slayer's Entertainment District Arc calls back to the Flame Hashira, Kyojuro Rengoku, reminding fans what kind of man he was.
[Warning: This article contains spoilers for episode 8 of Demon Slayer's Entertainment District Arc.]
Kyojuro Rengoku perished in 'Demon Slayer's Mugen Train Arc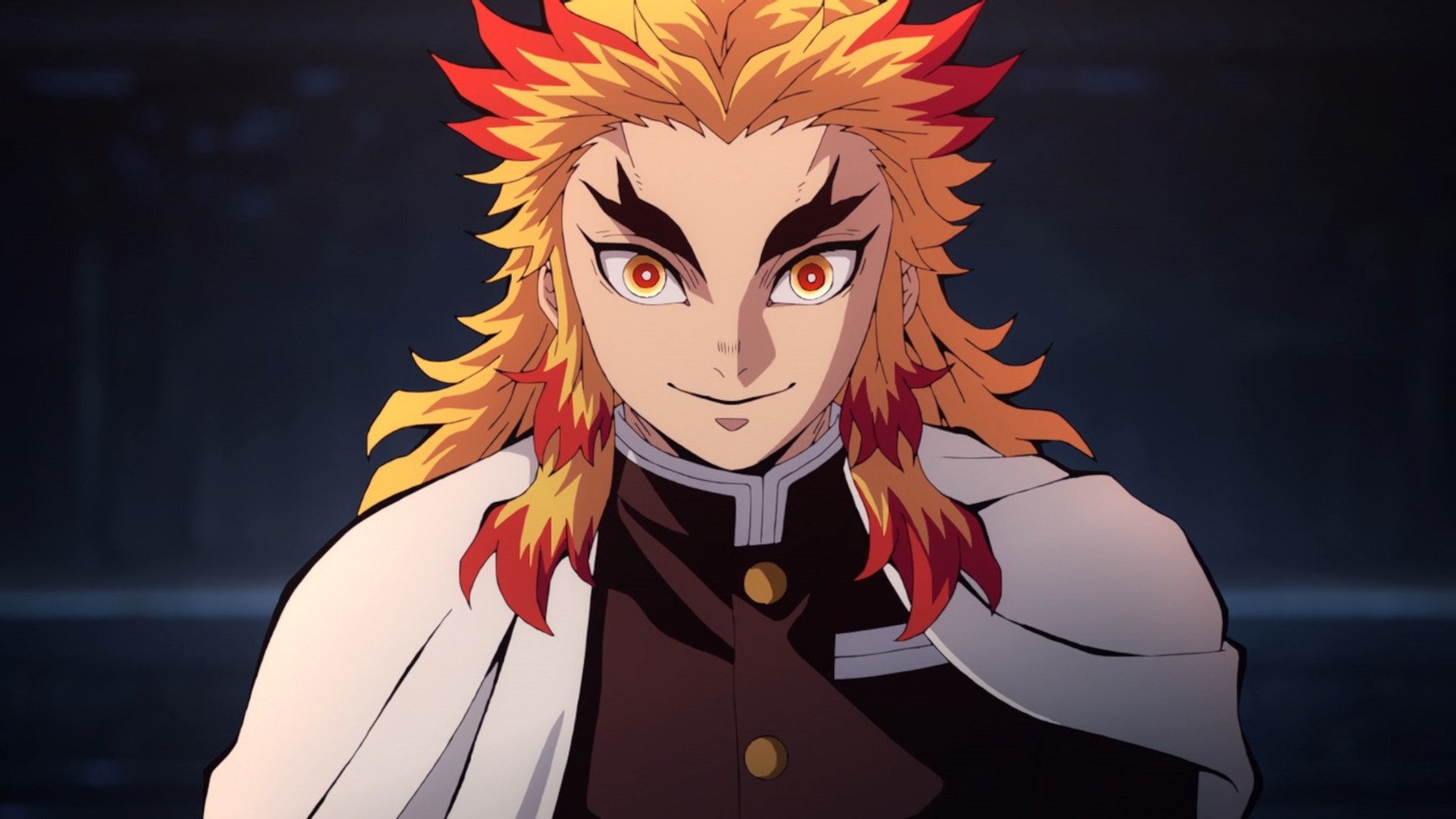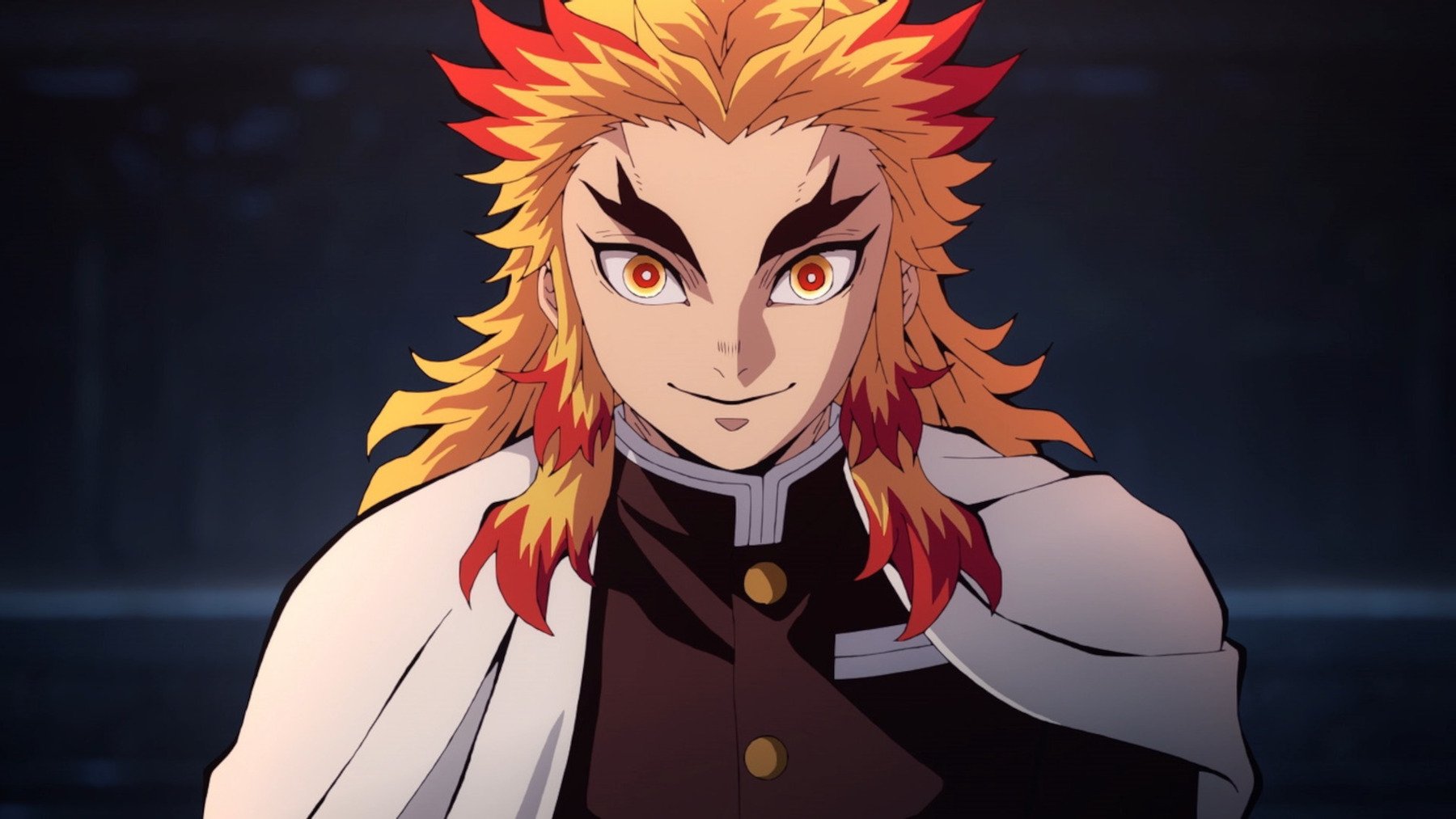 Demon Slayer is currently making its way through its Entertainment District Arc, but Tanjiro's latest mission follows on the heels of tragedy. Prior to accompanying Tengen Uzui to the Yoshiwara district, Tanjiro and his friends worked on a mission with the Flame Hashira. And Demon Slayer's Mugen Train Arc ended tragically for Kyojuro Rengoku.
Although Rengoku and the others manage to save the civilians aboard the Mugen Train, the Upper Moon 3 demon Akaza escapes their grasp. He takes the Flame Hashira's life before doing so, leaving Tanjiro, Inosuke, and Zenitsu grieving their mentor.
The Entertainment District Arc resumes a more lighthearted tone in its early episodes, but it's finally reaching its climax. And as Tengen struggles to take down Upper Moon 6 Gyutaro, he remembers Rengoku. It's a sweet way to honor the fallen Hashira after his untimely death.
'Demon Slayer' Season 2 honored Kyojuro Rengoku in its latest episode
It could be the poison talking, but episode 8 of Demon Slayer's Entertainment District Arc sees Tengen Uzui conjuring the image of Kyojuro Rengoku in his mind. During his fight with Gyutaro, Tengen insists he's not as powerful as all the other Hashira. In particular, he recalls how strong the Flame Hashira was.
As he pays homage to his friend and fellow Demon Slayer, he admits, "I can't be like Rengoku." But later in the episode, Tanjiro glances his way and imagines Rengoku, as if comparing the two.
The post-credits scene also sees Rengoku responding to the other Demon Slayer's statement, admitting, "I can't be like you, either!" He then praises Tengen's abilities, leaving fans with a sweet interaction between the two — and a reminder of the kindness and positivity the Flame Hashira exuded.
Will the Sound Hashira meet the same fate as the Flame Hashira?
It's great to see Demon Slayer Season 2 honoring Kyojuro Rengoku in its Entertainment District Arc. But could his appearance serve as a bit of foreshadowing as well? Tengen Uzui finds himself in a predicament similar to the Flame Hashira's. He needs to bring down a powerful demon, as well as keep Tanjiro and his friends alive.
That set of circumstances is precisely what lead to the other Hashira's death. With poison flowing through Tengen's body, he's already in a weakened state. Could he meet the same end as his friend?
The next episode of the anime will reveal how the Sound Hashira fares against Gyutaro. Hopefully, Tanjiro and his companions won't need to mourn another mentor.
New episodes of the Entertainment District Arc drop on Crunchyroll, Funimation, and Hulu every Sunday.