'Demon Slayer' Season 2: Entertainment District Arc Release Date, Trailer, Plot, and Everything Else You Need to Know
Demon Slayer rounded out its Mugen Train Arc on Nov. 28, bringing Tanjiro's mission with the Flame Hashira to a bittersweet end. Although "Set Your Heart Ablaze" will no doubt have fans feeling emotional, the conclusion of this arc also gives them a reason to be excited. The anime will officially move into never-before-seen territory with its next episode, which will kick off Demon Slayer Season 2's Entertainment District Arc. What can fans expect from this new chapter, and when will it begin?
When does 'Demon Slayer's Entertainment District Arc start?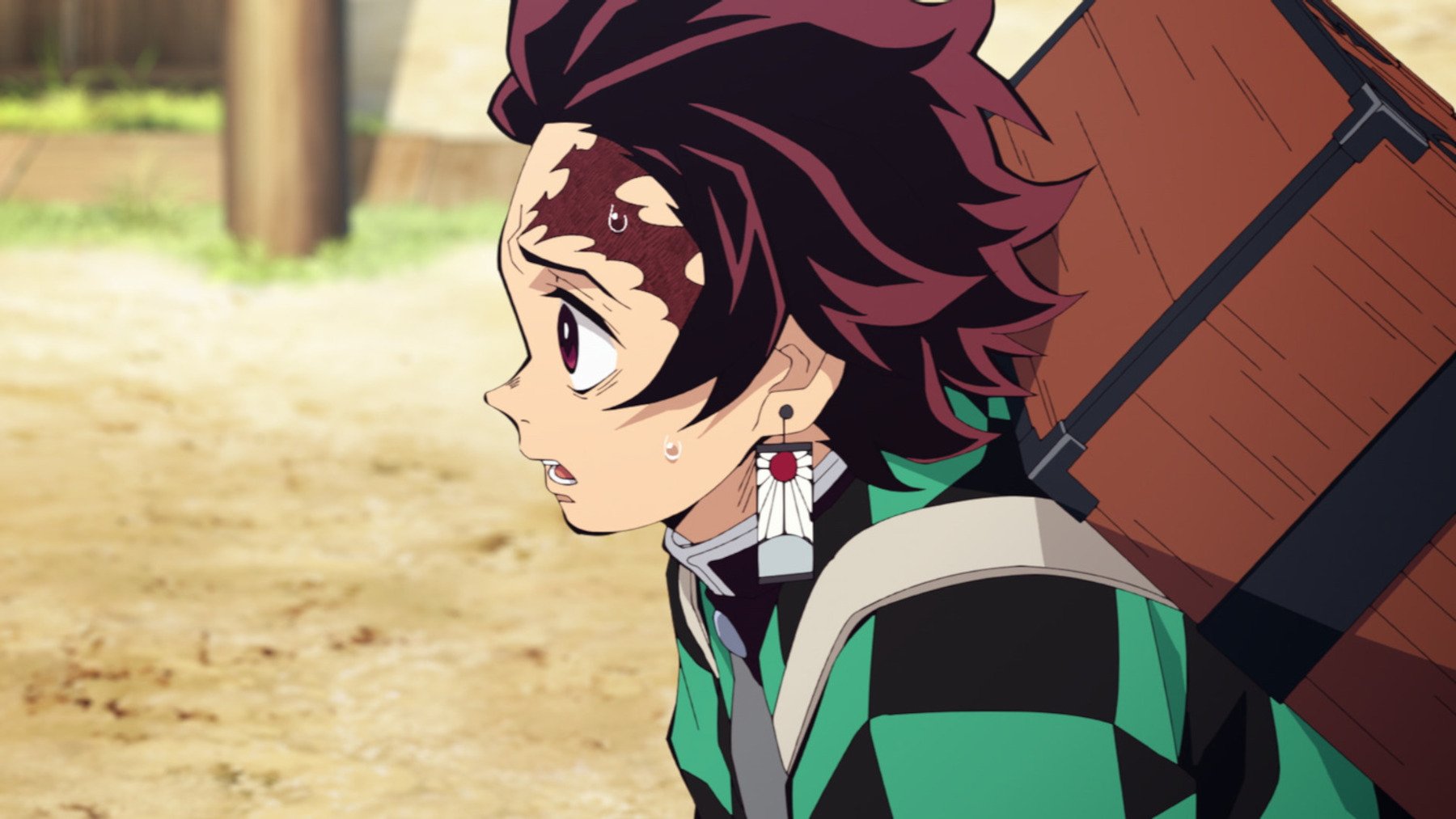 RELATED: 'Demon Slayer': How Many Arcs Does the Manga Have in Total? There's Virtually No Filler
Demon Slayer Season 2 kicks off its Entertainment District Arc on Dec. 5, 2021. After seven episodes rehashing the events of the anime's recent movie, many are excited to cover new ground in the coming chapter.
Per the anime streaming service, the Entertainment District Arc begins with a one-hour special and will cover the following storyline:
"Demon Slayer: Kimetsu no Yaiba Entertainment District Arc will feature Tanjiro and his comrades on a brand new mission within the Yoshiwara Entertainment District, where they face the demon Daki (Upper Six), voiced by Miyuki Sawashiro."
The teaser highlights pieces of this plot, promising plenty more action from Demon Slayer Season 2 in the process.
Aniplex's trailer teases action-packed season 2 episodes
RELATED: 'Demon Slayer': Is Koyoharu Gotouge's Manga Finished? Where to Read the Series in Its Entirety
Demon Slayer released a teaser for its Entertainment District Arc ahead of season 2, and the footage reintroduces the Sound Hashira, Tengen Uzui. He'll be overseeing Tanjiro, Inosuke, and Zenitsu's next mission, which will take them to Yoshiwara. There, they'll be tasked with helping him find his missing wives. It seems a demon has been terrorizing the Entertainment District, and more specifically, the women working there.
The teaser doesn't reveal much else about the upcoming arc. However, it ends with Tanjiro using his Water Breathing, promising more battles between the main characters and Muzan Kibutsuji's minions. Likewise, Tengen looks like a force to be reckoned with. That alone should have fans hyped for the coming action sequences.
But outside of more major fights, what can fans expect from Demon Slayer Season 2 and its Entertainment District Arc?
What else to expect from 'Demon Slayer' Season 2
RELATED: Fall 2021 Anime – Which Shows Should You Watch?
Tanjiro and his friends are still reeling from the events of the Mugen Train Arc, but they don't have much time to dwell on Kyojuro Rengoku's recent battle as they dive into another mission. This one gives each of the anime's main players a chance to shine, and it will see Tanjiro exploring new abilities.
If the most recent arc is anything to judge by, fans should also go into this one with the knowledge that nobody is safe. As the anime kicks into high gear, it stands to present its main characters with bigger obstacles and tragedies.
Tune in for Demon Slayer Season 2's Entertainment District Arc on Crunchyroll or Funimation starting Dec. 5.