'Demon Slayer' Reveals Who's Voicing Tengen's Wives in Season 2's English Dub
The English dub of Demon Slayer Season 2 is working its way through the anime's Entertainment District Arc. And now that the search for Tengen Uzui's wives has begun, the series revealed who will portray them. Makio, Suma, and Hinatsuru will be brought to life by three seasoned voice actors. You may recognize them from other popular anime.
'Demon Slayer' reveals English dub cast for Tengen's wives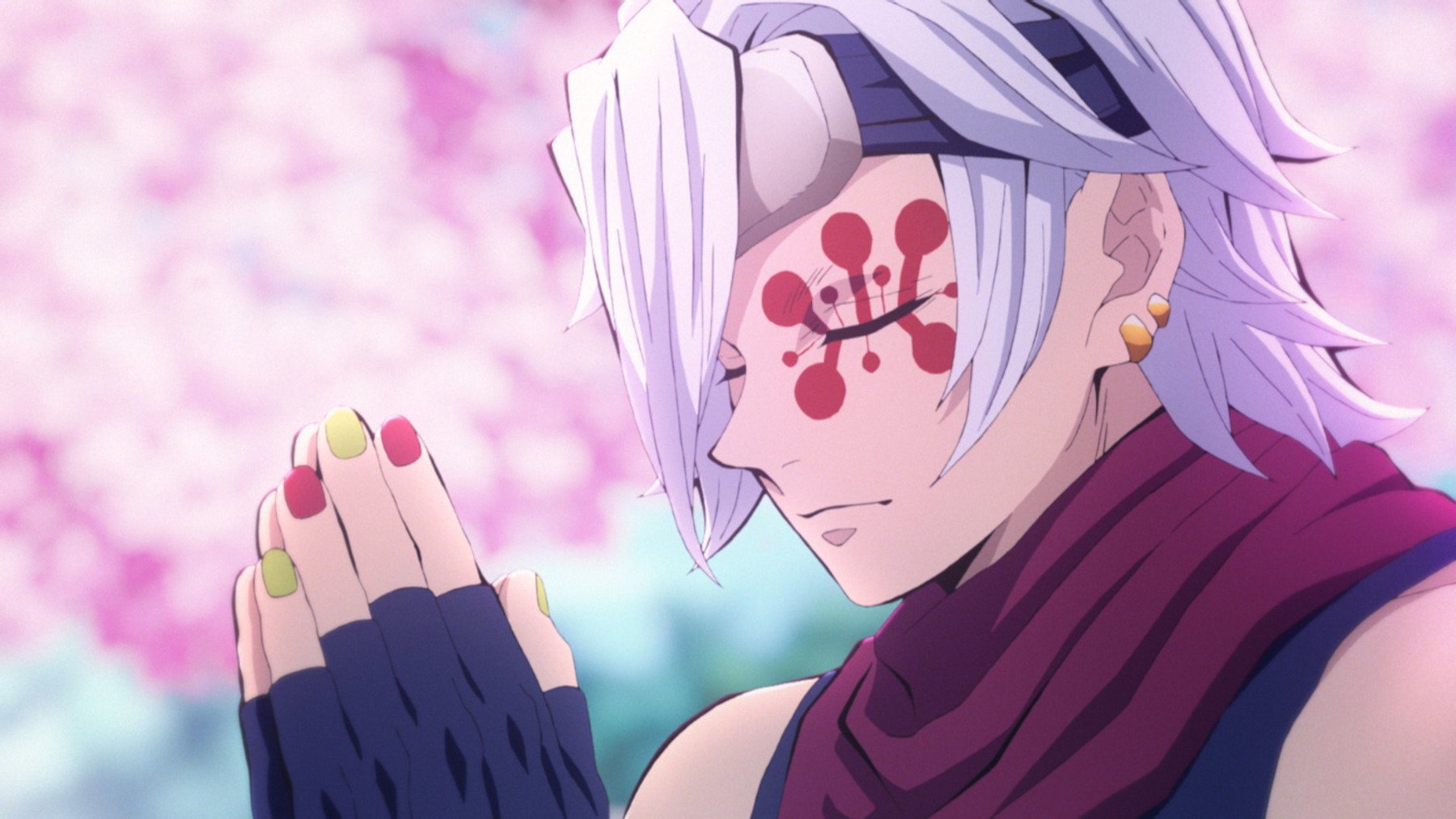 RELATED: 'Demon Slayer': 5 Best Tanjiro Moments From the Entertainment District Arc
Demon Slayer Season 2's Entertainment District Arc kicks off with Sound Hashira Tengen Uzui enlisting Tanjiro, Inosuke, and Zentisu to help him track down his wives. He sent them to the Yoshiwara district to gather intel on potential demon activity there. But when they don't return his correspondence, Tengen begins to worry they've been caught.
And now that the group is searching for Tengen's wives, Demon Slayer has revealed who will voice them. In a post on Twitter, Demon Slayer announced that Erica Mendez will portray Makio, Emi Lo will bring Suma to life, and Anairis Quiñones will play Hinatsuru.
Fans of the anime were quick to voice their enthusiasm about the casting in the comments. And it's no surprise these names have sparked excitement. After all, Mendez, Lo, and Quiñones have all appeared in other popular series before joining this one.
Where do you know 'Demon Slayer' Season 2's new additions from?
RELATED: 'Demon Slayer' Anime Announces Season 3, Will Continue With Swordsmith Village Arc
There's plenty of excitement surrounding the casting of Tengen's wives. That's partly because all three voice actors have played well-known characters in other anime before joining the dub of Demon Slayer Season 2.
Makio voice actor Erica Mendez portrays Emma in The Promised Neverland, Gon in recent Hunter x Hunter films, and Puck, Mimi, and Petra in Re:ZERO. Sailor Moon and Pokémon are among the other major projects on Mendez's resume. Needless to say, many anime lovers will recognize Makio's voice in Demon Slayer.
Meanwhile, Emi Lo boasts parts in newer series, including Rena from Higurashi: When They Cry – Sotsu, Tsugumi from Orient, and Hei from The Legend of Hei. Lo also voices characters in Talentless Nana, Horimiya, and Kaguya-sama: Love Is War.
Finally, Anairis Quiñones is well known for her roles as Mirko in My Hero Academia, Yelena in Attack on Titan, and Nessa in Pokémon: Twilight Wings. It was recently revealed that she'll portray Rika in Jujutsu Kaisen 0 as well. In that sense, 2022 promises to be a big year for Quiñones.
And with Demon Slayer fans getting to enjoy the sub and dub of season 2, it's an exciting time for them as well. So, how big of a role will Tengen's wives play in the Entertainment District Arc?
Do Tengen's wives play a big role in the Entertainment District Arc?
Those hoping for a few standout performances from the talent behind Tengen's wives are in luck: they play a prominent role in Demon Slayer Season 2's Entertainment District Arc.
Although their fates are currently up in the air, viewers can count on scenes offering insight into the Sound Hashira's relationship with his three wives. The trio adds bold, entertaining personalities to the anime's lineup of characters. And even when they're not on-screen, their disappearances move the anime's plot forward.
Of course, only time will tell if Tengen finds his wives during his current mission in Yoshiwara. New English dubbed episodes of Demon Slayer Season 2 drop on Crunchyroll every Sunday.
RELATED: 'Demon Slayer' Season 2 Probably Won't Join Toonami Schedule, Network Exec Says