Denise Richards Says Aaron Phypers Has to Be 'Careful' Talking About His Job, Says They're Being Followed
Fans and cast members of Real Housewives of Beverly Hills (RHOBH) are still not quite sure what Aaron Phypers does for a living. The latest episode showed him answering questions about his work but Denise Richards wasn't happy about it. Find out how he answered and what the couple said about having to be careful.
Denise Richards' husband, Aaron Phypers does frequency work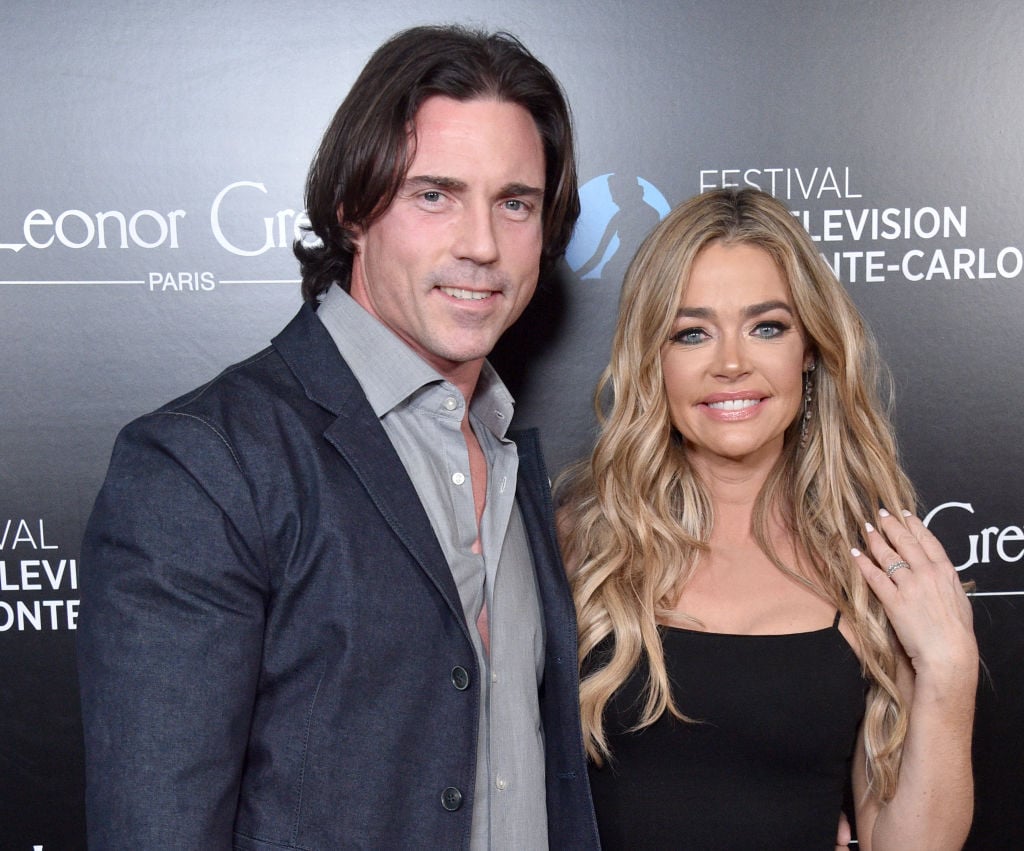 Richards revealed on the show that she met her husband through his job. "I met him because I started going to his clinic where he does a lot of frequency work and balancing the body," she said.
"People are going to be like 'what the f*ck is that about'? But, I think you have to like video something because I didn't understand it, but it is so fascinating and it's crazy," she continued.
Richards wasn't shy about mentioning how close they became at his job. "So, I met him at his center doing DNA repair, anti-aging, and that sort of thing. Then, one time we had sex in one of his rooms. We've been inseparable ever since," the actor said.
His center is called Quantum 360 and it claims to use technologies to "rejuvenate DNA function to improve skin vitality, and help you look and feel younger" according to the website. His job came up again in the newest episode of RHOBH.
She said he has to be careful talking about his job
The episode "First Impressions, True Confessions" showed the RHOBH cast gathering for a dinner party to welcome Kyle Richards back. Phypers' job came up as the topic of conversation and things got awkward.
"Denise's husband, what Aaron does is something that's like more, I want to say cutting-edge," she said before mentioning Yolanda Hadid went to him for his services. "And what he does is very interesting. And what you do is really amazing," she added. She then asked him to talk about it.
"Everything you've been taught about how diseases process and stuff works is not true," he claimed. Phypers then said, "I have to be careful." Denise Richards then told him quietly, "I know, but be careful how you say all this."
He then went on to talk about splitting atoms and eventually landed on alternate medicine. "I break down stuff so you can all heal you. I don't heal anybody by the way. I remove blocks, discord, information," he claimed.
Phypers claimed he ruptured his Achilles tendon then regrew it in two months without surgery. The party guests looked very confused by his explanation. He also claimed everyone has cancer and it's actually protecting them.
"Aaron has a job where people get tremendous results and sometimes certain organizations don't like to see those results because they make a lot of money otherwise and there's times we're followed," claimed Denise Richards.
She then shut down the conversation for their safety. Phypers claimed his wife is "protected completely." Her fellow cast members didn't believe Phypers' claims. Erika Jayne pointed out that he isn't a doctor in her interview and that he doesn't even play one on TV.