For Denise Richards to Return to 'RHOBH' Garcelle Beauvais Says 'Someone Has to Go' and Camille Grammer Know Exactly Who She Should Replace
ARTICLE HIGHLIGHTS
Denise Richards left the 'Real Housewives of Beverly Hills' after two dramatic seasons
'The Bold and the Beautiful' star teases that she is open to returning to 'RHOBH'
Garcelle Beauvais says 'someone has to go' in order for Denise to return, while Camille Grammer thinks she should replace Dorit Kimsley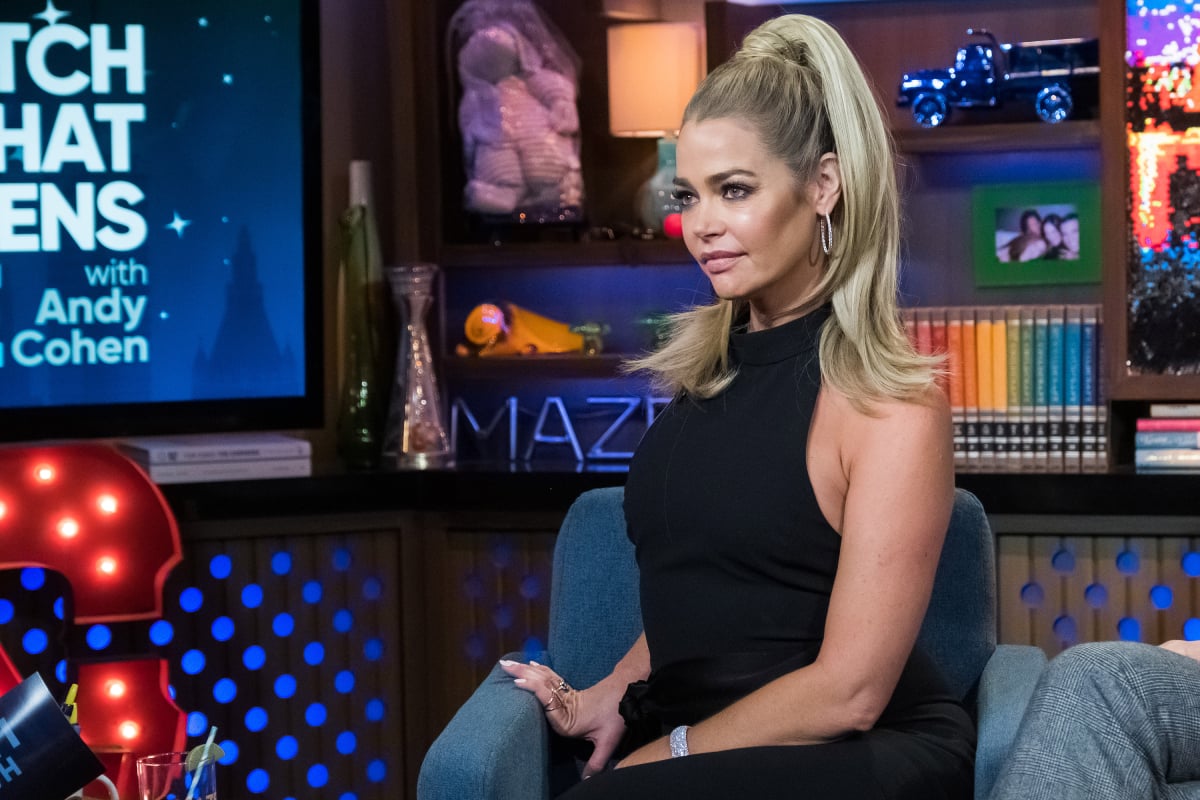 Denise Richards walked away from the Real Housewives of Beverly Hills after just two seasons. However, The Bold and the Beautiful star recently admitted that she's not ruling out a return to the popular Bravo reality series. But for Denise to return to the cast, Garcelle Beauvais says that "somebody's gotta go."
Denise Richards had a falling out with Lisa Rinna on 'Real Housewives of Beverly Hills'
Denise joined RHOBH in season 9, but she didn't last long. By season 10, the actor was ready to leave after her falling out with co-star Lisa Rinna. Denise started clashing with her co-stars after Lisa accused her of not being truthful about her personal life.
RELATED: 'RHOBH': Lisa Rinna Claims Everyone 'Takes A Hit' In Season 10, Not Just Denise Richards
The major topic of discussion was Denise's alleged relationship with Brandi Glanville, which she vehemently denied. But the ladies' obsession with Brandi's claims that she had hooked up with Denise ended up being too much for the actor. The news broke that Denise had opted to leave the cast just hours before part two of the season 10 reunion aired on Bravo in September 2020.
Garcelle Beauvais says 'someone has to go'
During a summertime appearance on Watch What Happens Live, Garcelle told Andy Cohen that Denise was open to returning to Real Housewives of Beverly Hills. But there was one condition.
"I think she wants to come back," Garcelle teased. "Somebody's gotta go though."
Andy knew immediately who she was referring to, asking "are her initials L.R.?" in reference to Lisa Rinna. "Andy Cohen!" she yelled in response, to which he said, "You brought it up." The executive producer also explained that getting rid of one housewife to make another happy isn't the best idea.
"You know, that doesn't always work when someone says, 'If you take this one out, well, I'll come back,'" Cohen noted.
Denise Richards isn't ruling out a return to 'Real Housewives of Beverly Hills'
During a recent interview with Entertainment Tonight, Denise talked about Garcelle's claim that she was interested in returning to RHOBH. She said that she "really did enjoy working on the show." And, she insisted that she "had fun with most of the women, not all."
RELATED: 'RHOBH' Newbie Garcelle Beauvais Claims the Denise Richards' Drama Was 'Hard For Me to Watch'
The soap star said that she just started watching "the last couple of episodes" of season 11. And she noticed that they are still bringing up her name on Real Housewives of Beverly Hills, even though she gave up her diamond last year.
"I am going to ask them, 'Do I get paid for every time my name comes up?'" Denise joked.
'The Bold and the Beautiful' star says 'never say never'
Denise pointed out that the 'real-life stuff" the ladies dealt with this season — most notably Erika Jayne and Tom Girardi's scandalous divorce — has piqued her interest in returning to RHOBH.
"You know, I always say 'never say never,'" Denise revealed. "It feels like they have real-life stuff, you know? Real-life stuff going on this season. I think that they couldn't not talk about some of the things that's going on. I mean, it's very public, and I know that's a very difficult situation, I would imagine too."
Camille Grammer thinks Denise Richards should replace Dorit Kemsley
Denise might want Bravo to get rid of Lisa in order for her to return to Real Housewives of Beverly Hills. But according to Camille Grammer, she should replace Dorit Kemsley.
"I think Denise should replace Dorit. DK hasn't had a storyline in years and is protected. PK made her interesting this season," the RHOBH alum recently tweeted during a discussion with fans.
RELATED: 'RHOBH': How Is Lisa Rinna Involved In the Brandi Glanville and Denise Richards Mess?
There's also the possibility that Denise could replace Erika Jayne if she doesn't come back for season 12. According to insiders, Erika got into a screaming match with Cohen during the season 11 reunion. There was so much drama during filming that Bravo has divided up the reunion special into four parts.
Part one of the Real Housewives of Beverly Hills season 11 reunion airs Wednesday, October 13 on Bravo.