Dennis McKinley Flirts With Porsha Williams on Instagram Despite Her Engagement
Porsha Williams may be engaged to a new man but that's not stopping her ex-fiancé Dennis McKinley from flirting with her online. McKinley recently gave the RHOA star a shoutout on one of her birthday posts, proving she's still hot in his eyes.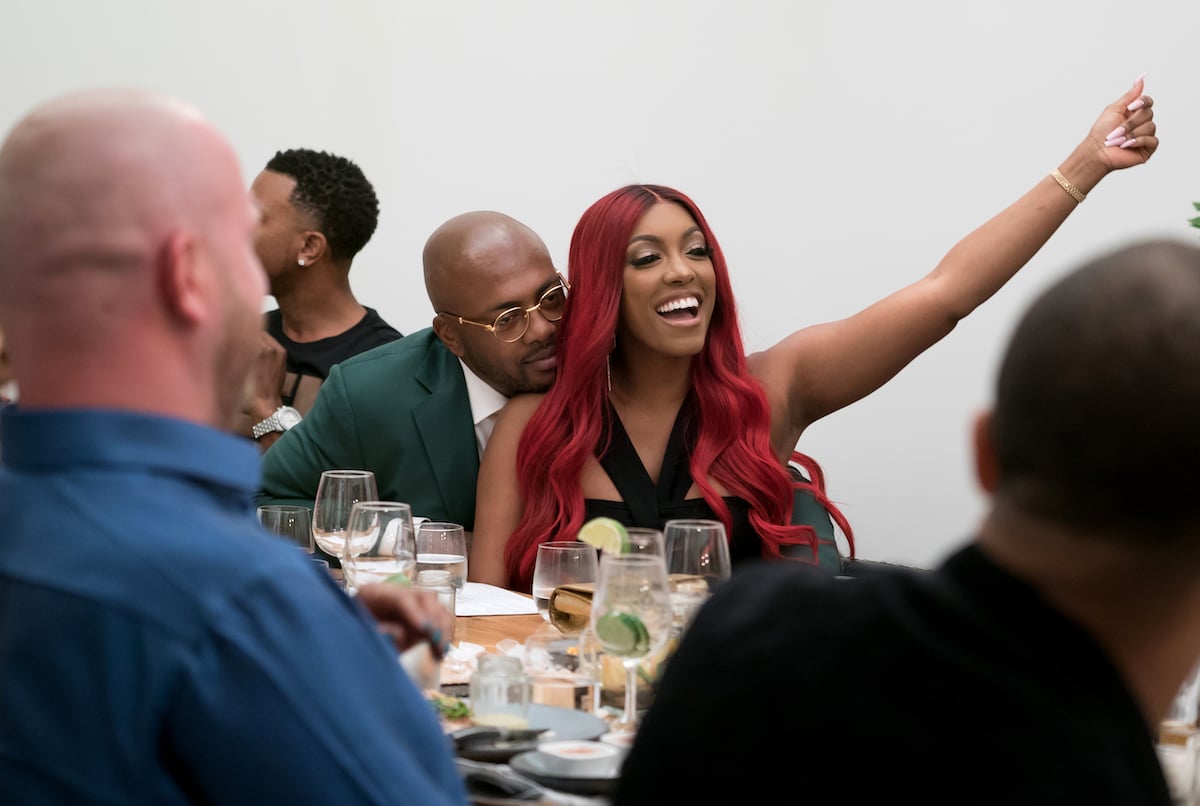 Dennis McKinley flirts with Porsha Williams on Instagram
Williams is currently celebrating her 40th birthday. She went on a girls trip with her new fiancé and a few girlfriends to Cabo San Lucas. Williams also had a lavish 40th birthday bash back home in Atlanta alongside her fiancé, friends, and family. The theme of the party was "P-Island." 
Though she's moved on, her ex-fiance McKinley is still taking notice. Williams recently shared a photo of herself in a skin glad dress in celebration of her milestone year. "Kind heart, fierce mind, Brave spirit?? #BirthDayGirl#CornBreadFed."
McKinley commented, giving her major looks. "Ok P Willy! [hand-clapping Emoji]I forgot you was engaged," he wrote. "I was about to hit your line after this post."
RELATED: RHOA: Here's Why Fans Think Porsha Williams and Dennis McKinley Have Split Up Again
McKinley and Williams first began dating in 2018 and welcomed their daughter PJ in 2019. The former couple got engaged on RHOA while Williams was pregnant.
She discovered McKinley was unfaithful after the birth of PJ and the two split. He claimed he cheated due to Williams experiencing postpartum depression and not giving her enough affection. The two went through couple's counseling, which was also shown on the show.
While on a cast trip to Toronto, Canada, McKinley surprised Williams and reproposed. McKinley and Williams even considered having a second baby. Cheating rumors persisted and they split for good amid the COVID-19 quarantine.
Porsha Williams is planning a wedding extravaganza with Simon Guobadia
Williams is currently engaged to her former co-star's soon-to-be ex-husband, Guobadia. Despite the scandal, the two are moving on with wedding planning and insist they are happy. Both say they began dating in May, after Guobadia split from his estranged wife. Within a month, they were engaged.
Guobaida is a native of Africa. To coincide with his traditions, Williams is planning three ceremonies.
"[Simon's] African so we will have our native law and custom ceremony and a regular wedding, and then we'll have another wedding at one of the houses that are out of the country," Williams revealed during an episode of Dish Nation.
RELATED: RHOA: Porsha Williams Fiance, Dennis McKinley, Rumored Mistress to Make an Appearance on Upcoming Episode
She says Guobadia is letting her take the reins on wedding planning. "He did say 'Oh babe, it's okay. Just do whatever you want. It's your day,'" she said.
She insists McKinley is supportive of their union, despite being friendly with Guobadia before he and Williams got together. McKinley and Guobadia both work in the Atlanta restaurant industry.
"Simon and Dennis are committed to being respectful and supportive of my happiness in this situation, as well as being the best co-parents they can be to baby PJ," Williams wrote in their engagement announcement. "Two black men stepping up and being amazing people-let's praise them!!!!"
Williams is prepping for a RHOA three-part spinoff. It's assumed that Guobadia will participate and their relationship will be documented.