Dennis Quaid Once Admitted To Being Jealous of Meg Ryan's Fame — Is This What Caused Their Divorce?
Two-time Golden Globe nominee Dennis Quaid and three-time Golden Globe nominee Meg Ryan were once considered one of Hollywood's "It" couples. They met, fell in love, and tied the knot in the early '90s, and were together for nearly 10 years before their union ultimately fell apart.
While many believed Ryan's infamous affair with Russell Crowe was what caused her and Quaid's marriage to crumble, it turns out that there were other factors that hurt their relationship — including Quaid's ego.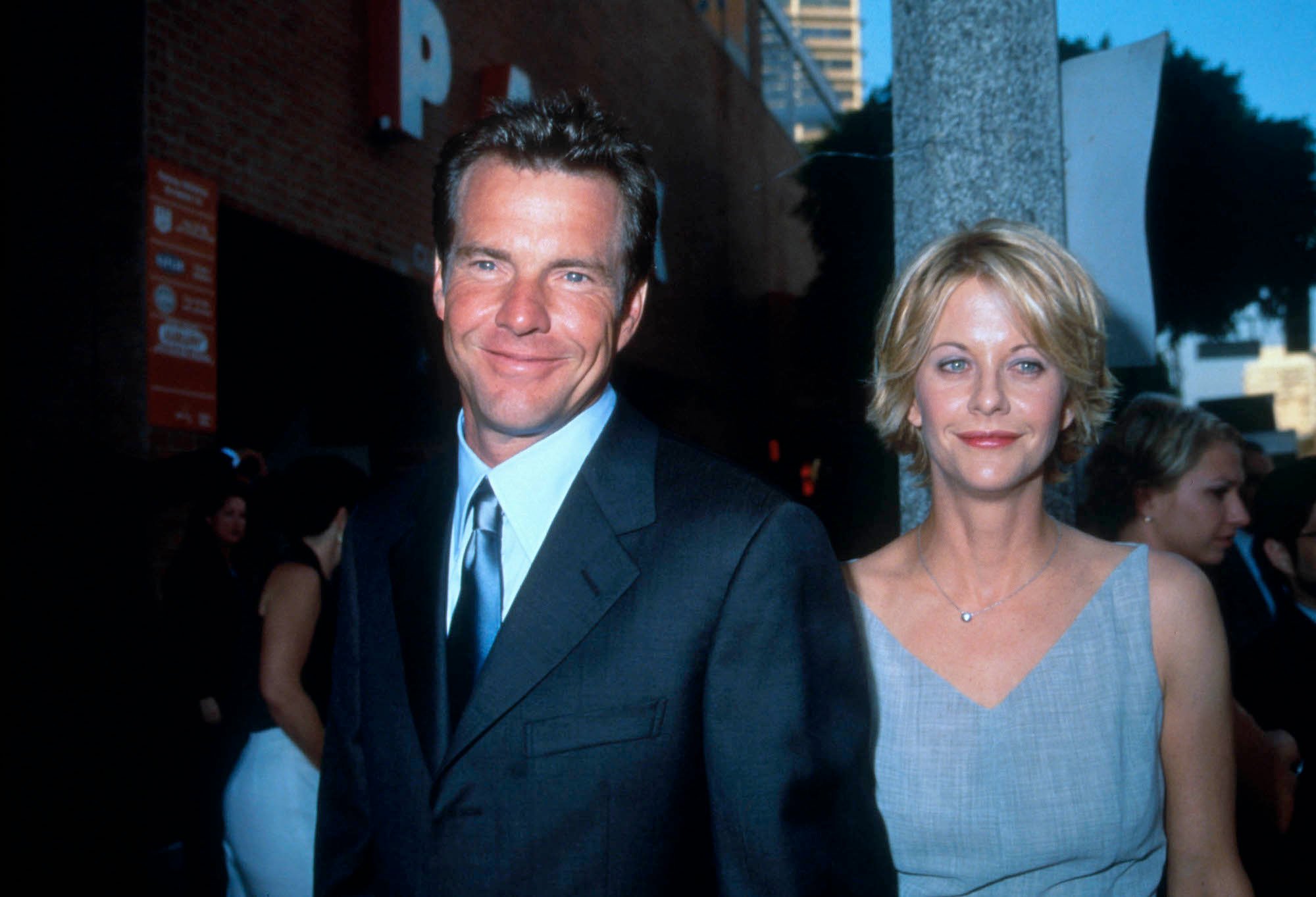 Dennis Quaid and Meg Ryan's marriage was far from perfect
Quaid and Ryan first met in 1987 while filming the sci-fi movie Innerspace. The following year, the two began dating while starring together in the 1988 thriller D.O.A.
The pair tied the knot on Valentine's Day in 1991 and welcomed their son, Jack, a year later.
From an outside perspective, it seemed Quaid and Ryan were a match made in heaven and that their relationship was perfect in every way.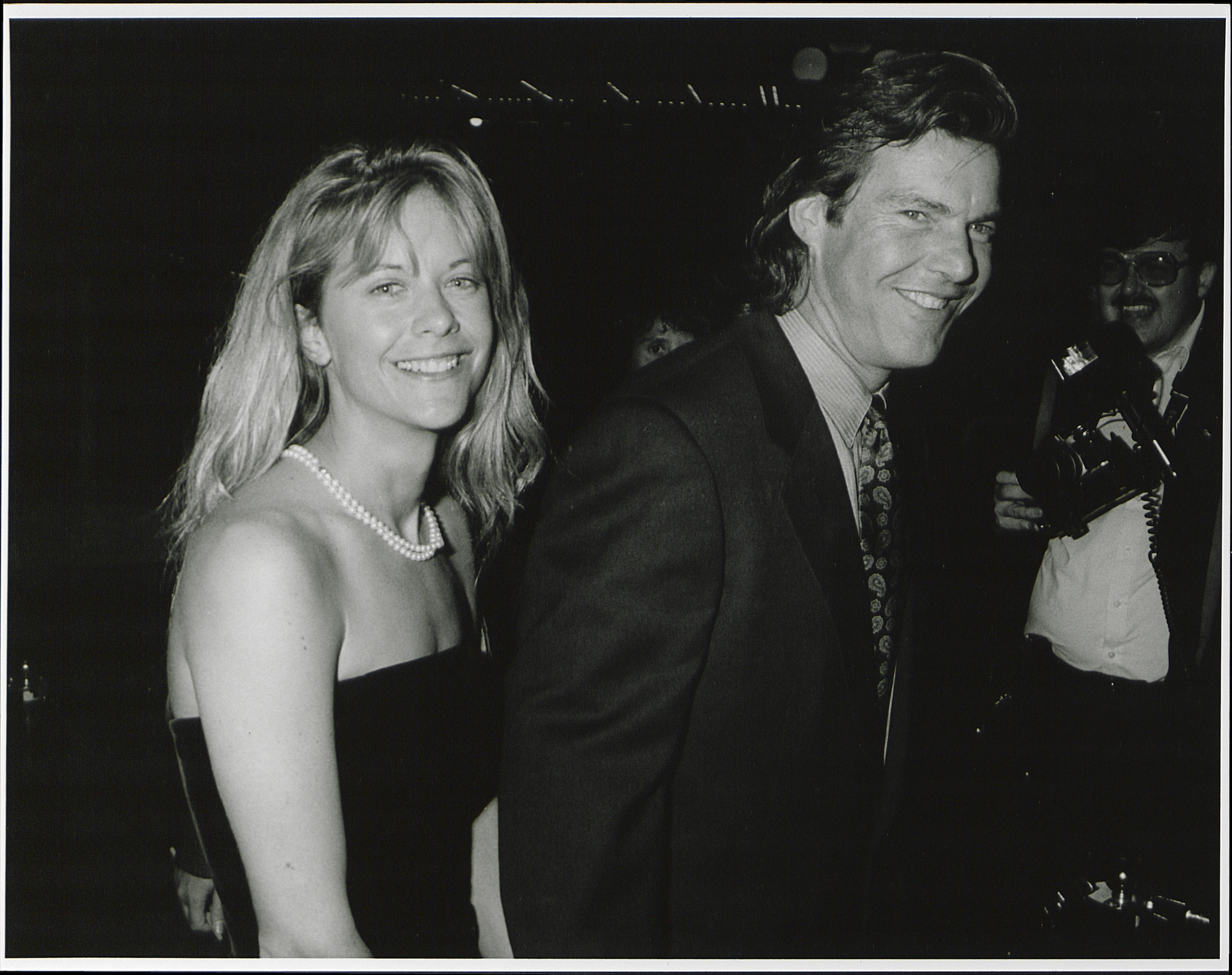 However, it turns out the couple's marriage was far from ideal as it was rife with infidelities, which ultimately led to their messy divorce.
In 2008, Ryan admitted to having had an affair with fellow actor Russell Crowe while still married to Quaid. She also claimed that the Parent Trap star had been unfaithful during their marriage as well.
"Dennis was not faithful to me for a long time, and that was very painful," the Sleepless in Seattle star explained to InStyle, via Today. "I found out more about that once I was divorced."
"Russell didn't break up the marriage," she continued. "He was definitely there at the end, but it wasn't his fault. I was a mess. I hurt him, too, at the end. I couldn't be in another long relationship, it wasn't the time for that. So I got out."
Meg Ryan's budding fame contributed to the downfall of their marriage
While Quaid and Ryan's respective affairs led to their marriage's demise, the Any Given Sunday actor revealed in 2018 that that wasn't the only thing that caused their union to fall apart.
During an interview with Megyn Kelly, Quaid got candid about his marriage to the When Harry Met Sally star, revealing that his jealousy over her budding career — which took off in the '90s while his dipped — negatively affected their relationship.
"When we met, I was the big deal. Then my career [stalled] and [hers soared]," he said, per Yahoo. "We'd go out on the streets of New York, and it would be like, 'Meg! Meg!' And I have to admit it: I actually did feel like I disappeared."
The actor continued, "I didn't think I was that small, but I was. It was a growth opportunity. I learned from that."
Quaid and Ryan announced their separation in 2000, and their divorce was finalized the following year.
Despite their divorce, Dennis Quaid is still 'very fond' of Meg Ryan
Since their split, both Quaid and Ryan have moved on with their lives. After his divorce from Ryan, the Far From Heaven actor found himself striking up romances with several different women. Today, he's in a relationship with model Santa Auzina, whom he's been dating since 2016.
As for the You've Got Mail star, she was in a relationship with singer-songwriter John Mellencamp, who she started dating in 2010. However, after a year-long engagement, Ryan ended their romance in 2019.
These days, she's strictly focused on her kids, Jack and adopted daughter Daisy, and her writing/directing aspirations.
Though they both went on to find love with other people after their split, Quaid considers his 9-year marriage to Ryan, "the most successful relationship of my life."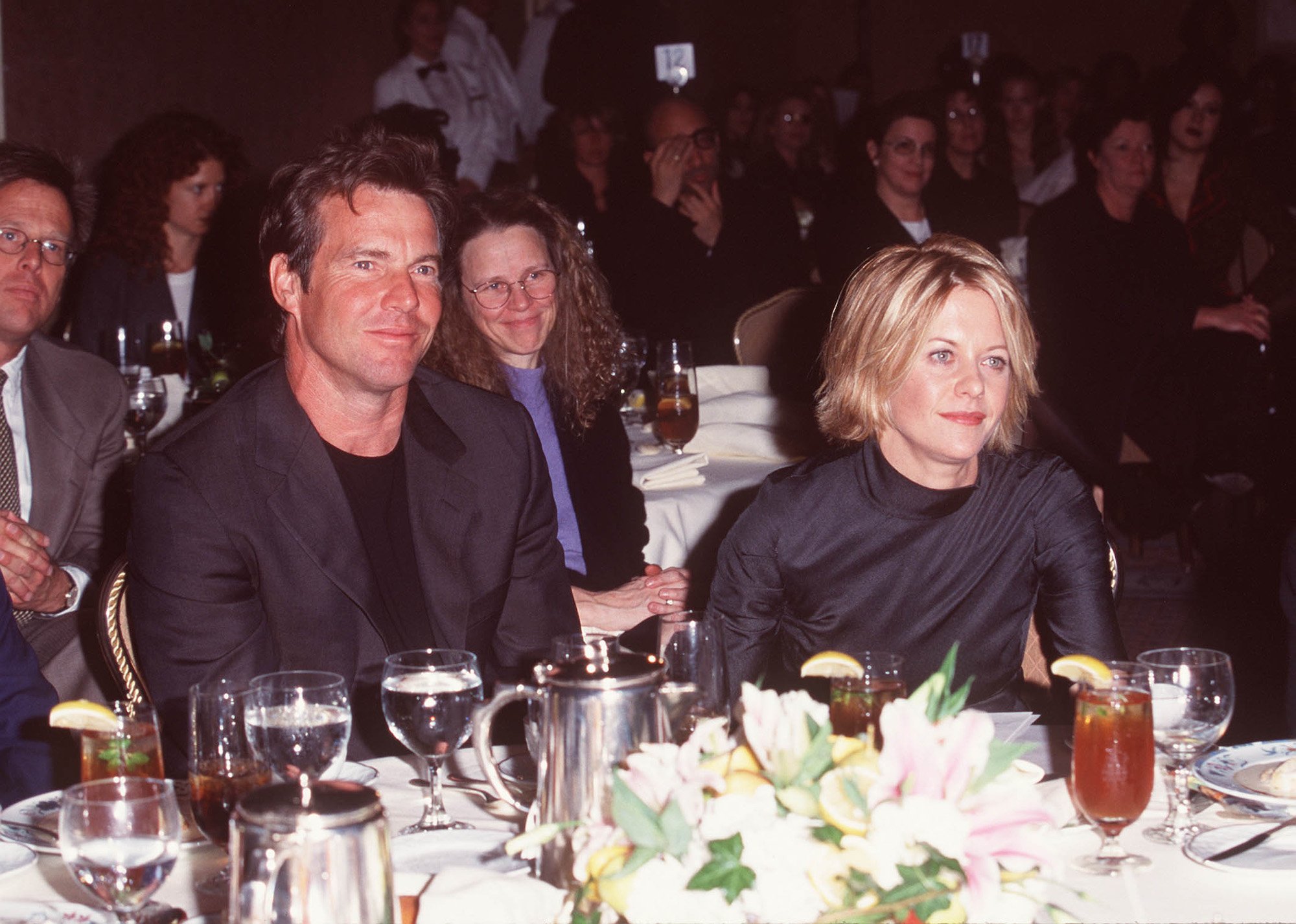 He even revealed to Independent in 2019 that he "still loves" Ryan and cherishes the time they spent together as husband and wife.
"Sure, I still love her," Quaid told the outlet. "I'm very fond of her, and we have a lot of fun. We spent 13 good years together. We had a kid together, and we shared so much: she made my life."