Derek Hough Claims It 'Takes a Village' to Create 'Dancing with the Stars' Routines
Derek Hough left Dancing with the Stars fans speechless after a showstopping display of his dance and choreography talent. In "Tango of the Dead," Hough partnered with his Las Vegas show performers and girlfriend Hayley Erbert for DWTS "Horror Night." It was the first time Hough took to the ballroom floor since his Emmy-winning solo during season 29 of the series and fans were left dumbfounded after his performance.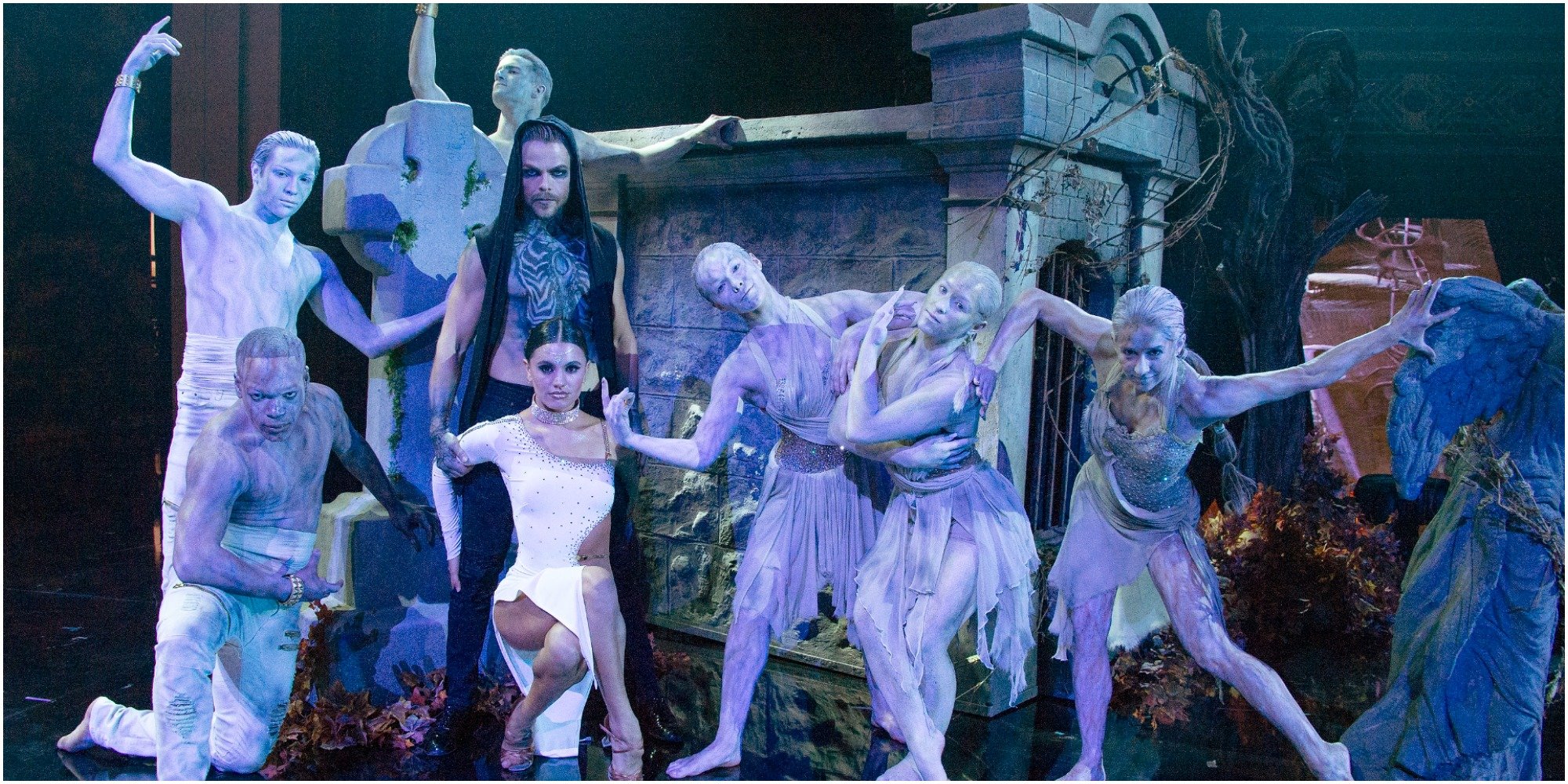 Derek Hough teased big news ahead of 'DWTS' performance
Ahead of the latest episode of Dancing with the Stars, Hough teased big news.
Hough announced on Instagram, "I've really enjoyed being a judge on DWTS, but this Monday, I get from behind the desk and hit the dance floor." 
He elaborated further on what fans could expect from the performance by sharing a teaser clip on his Instagram page where he gave fans a peek at the routine. The rehearsal footage was just a taste of what fans could expect from Hough.
He continues to delight DWTS viewers with the talent that has made him the show's most decorated pro with six mirrorball wins.
Hough said 'It takes a village' to bring dances to life
As a choreographer, Hough cannot be beaten when it comes to innovative routines that showcase the strengths of his partners. In this "Horror Night" spectacular, Hough crafted a performance that showcased Erbert and the backup dancers.
While he may have taken center stage, Hough knows that it takes a village to get a routine like this off the ground.
He thanked everyone involved with this challenging routine on Instagram.
"I want to give big shoutouts to everyone who brought this piece to life. (Pun intended)," Hough began.
.
"Thank you to all the amazing dancers who worked their tales off in rehearsal and were very patient with me changing choreography a thousand times, even up to 30 minutes before we went live. Haha. You all are unbelievable talent, and I'm thankful to share the stage with you," he continued.

Hough thanked his "stunningly talented love" Erbert and former Dancing with the Stars competitor Lindsey Stirling who added her talent as a violinist to the performance's music track.
Hough said he was "grateful" to all involved and said, "it takes a village" to make the finished product look as it should.
Fans praised Hough and Erbert for their performance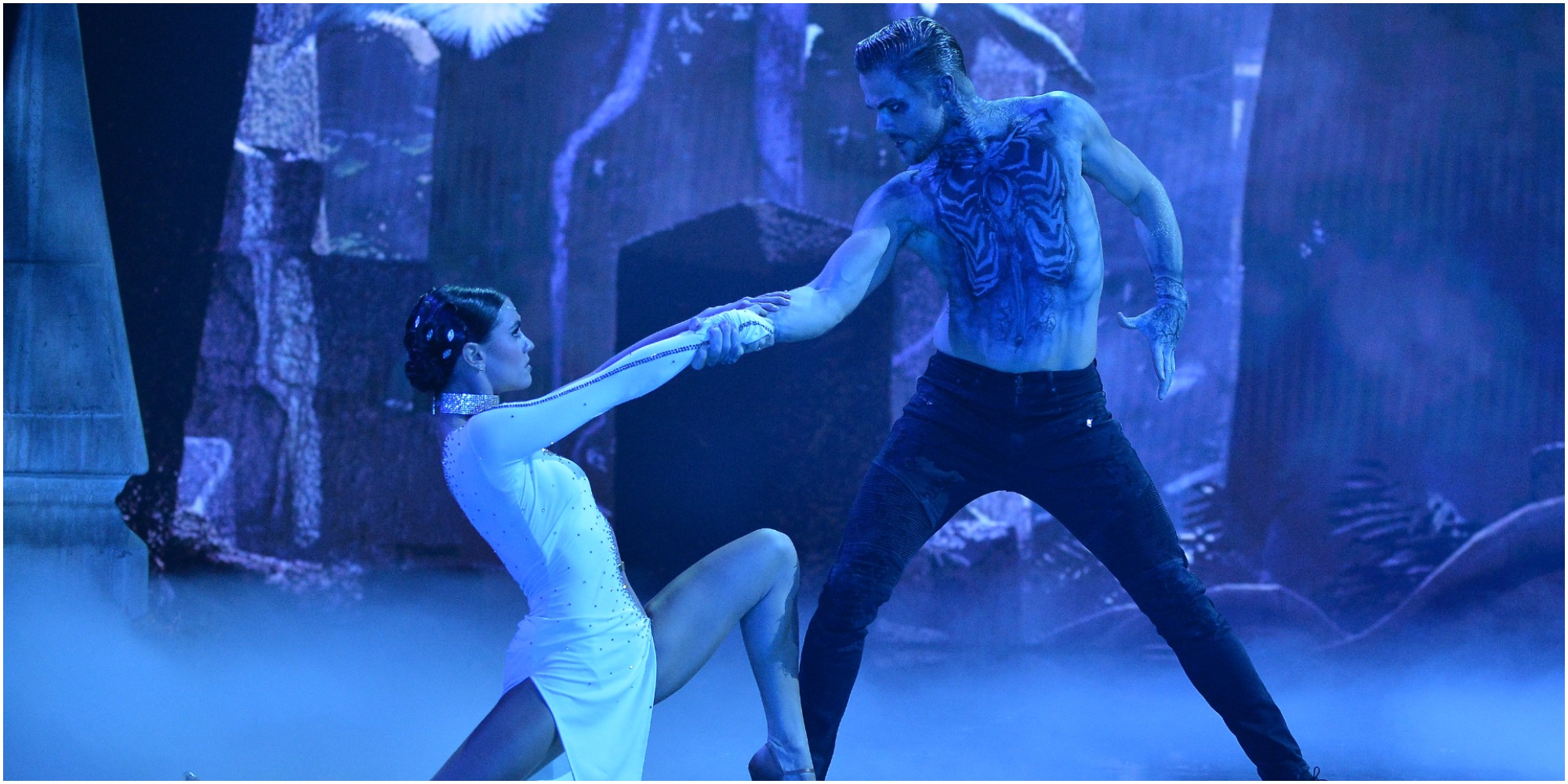 Fans of Dancing with the Stars believe this dance will win Hough his fourth Emmy Award.
They praised his talents on Instagram.
"Amazing, another Emmy right here," penned one social media follower.
"11's across the board!" wrote a third fan.
Dancing with the Stars airs Mondays at 8 p.m. EST on ABC.