Derek Hough Jokes 1 Woman Stands Between Him and Hayley Erbert: 'I'm Already Married'
Dancing with the Stars judge Derek Hough has finally addressed the reasons he has not yet proposed marriage to longtime girlfriend and fellow dancer Hayley Erbert. Hough took to Instagram, where he revealed that although he loved Erbert, one woman stood between them. Who is the woman who captured Hough's heart at the age of just 16 years old, has not yet let go and led him to reveal "I'm already married."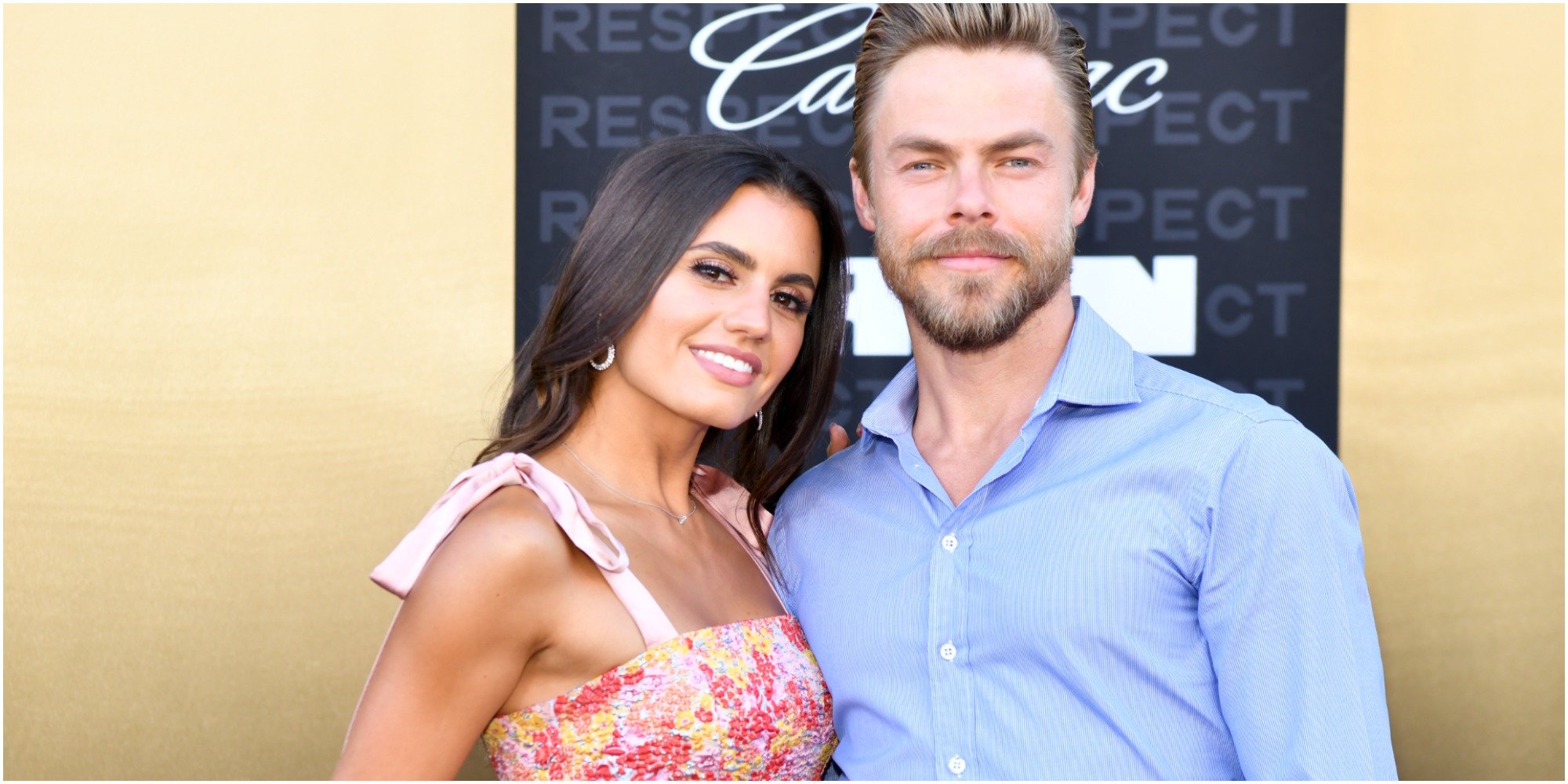 Derek Hough and Hayley Erbert have dated for 6 years
Hough and Erbert have dated for the past six years.
She was a dancer for Hough and his sister Julianne's 2014 Move Live Tour. On that tour, Erbert was seen by a Dancing with the Stars producer who cast her as part of the show's dance troupe. Just one year later, Erbert and Hough became romantically involved.
Hough left the series in 2016 after winning six mirrorball trophies. In 2019, Erbert announced that she would not return to the series after seven seasons, four tours, and a role as a mentor on DWTS Juniors.
The couple lives together in California with their rescue dogs and cats. They most recently appeared together for the Oct. 25 themed episode of Dancing with the Stars titled "Horror Night," where they performed a Tango.
Who is Derek Hough 'married' to?
The Dancing with the Stars judge remains an open book on social media. He regularly responds to fan questions regarding his upcoming projects and to those who want to know more about his relationship with Erbert.
In a September 2021 Instagram post, Hough shared a video captured during the television show Lip Sync Battle where he went up against Pussycat Dolls' singer and dancer Nicole Scherzinger. He declared his love for and "married" Shania Twain on the social media site.
"People keep asking me when I'm gonna propose to Hayley Erbert, but the truth is I'm already married. To Shania Twain. Yep! And I've been trying to get ahold of her to sign papers for a while now. I really thought she was the one but you know things change, people change. So if you see this 'Shan Shan,' please return my calls. Even though it didn't work out, I'll always hold a special place for you in my heart," he joked.
The moment Derek Hough 'married' Shania Twain
During the episode of Lip Sync Battle, Hough stated to the audience, "I'm so glad there are so many people here tonight to witness my 16-year-old fantasy come true."
He turned to special guest Shania Twain and said, "I love you."
Hough grabbed Twain and led her to the middle of the stage as he lip-synched her 1997 smash song "From this Moment."
At the end of their performance, he claimed, "I'm not gonna lie. I have had a crush on Shania since the beginning of time."
Twain's responded by saying that the moment was "romantic" and that Hough "had a few moves on his side" when it came to women.
Dancing with the Stars airs Mondays at 8 p.m. EST on ABC.