Derek Jeter's House Was Rented to Tom Brady and Gisele Bündchen Then Listed For $29 Million
Derek Jeter and Tom Brady are both champions. In baseball, Jeter was a Hall of Fame shortstop liable to always deliver a clutch hit or a jump throw from the hole at short. As far as Brady is concerned, he's still on top. He just won a title this year and looks to be hungry for more. But besides their on-field success, the two also share something else in common: a house. Jeter recently rented his palatial abode to the Super Bowl winner. Here's the story of how that happened.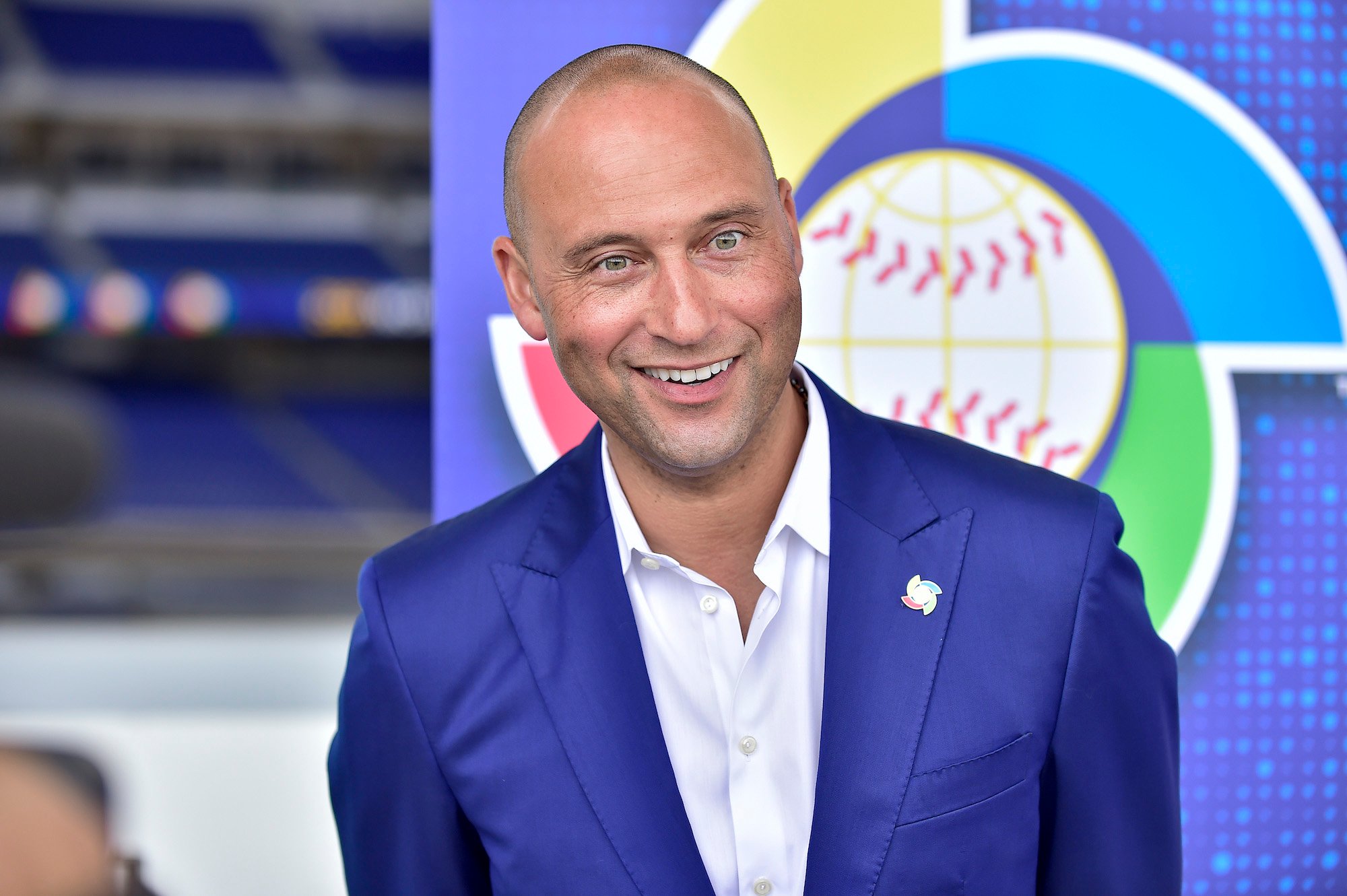 Derek Jeter and Tom Brady's dual championship success
Jeter and Brady are both major successes in their respective fields. In the world of football, no one has been as successful at winning championships as Tom Brady. Brady won his seventh Super Bowl this past January, this time leading the Tampa Bay Buccaneers to a ring after winning six with the New England Patriots. He's also a success off the field, with plenty of endorsements and a lifestyle brand business known as TB12. 
Jeter is also a winner. While he retired from his MLB career in 2014, he had helped lead the New York Yankees to five World Series titles over the course of his baseball life (1996, 1998, 1999, 2000, 2009). He also totaled over 3,000 hits and was viewed as one of the top performers in postseason competition, never failing to come up with a big hit in an important situation.
Now that Jeter has retired, he's moved to the front office. He's currently the owner of the Miami Marlins, where he's trying to turn around a moribund franchise that hasn't won since 2003. After a baseball career as good as his, it makes sense that Jeter would be able to afford a massive house. And it's no surprise that one of the few other people who could afford to rent the place was someone like Brady. 
Derek Jeter's multi-million dollar mansion
According to People, Jeter listed his Tampa-area home for $29 million. It's rumored to be the biggest and priciest house built in this area, totaling over a jaw-dropping 30,000 square feet. It's nicknamed "St. Jetersburg," after Tampa's neighboring city of St. Petersburg. The estate features seven bedrooms, nine bathrooms, a six-car garage, 9,000 square feet of space outdoors, and a saltwater pool, with a spa, measuring 80 feet long. When Tom Brady signed with Tampa, he needed a place to stay. That's when he and his wife, supermodel Gisele Bundchen, moved into Jeter's house and decided to rent it. Before Jeter listed the house, he rented it to the QB for quite some time. 
What Tom Brady liked (and didn't like) about Derek Jeter's house
According to the Observer, Brady said he rented the house from his friend Jeter "on short notice." He also said he enjoyed one of the many perks of not owning a home, which is that he can "get all of the benefits with none of the responsibility," and that if anything goes wrong or breaks, he can "call and I b**** to him and he gets it fixed!" It's a surreal thought, thinking of Tom Terrific calling the Captain at 3:00 a.m. about a leaky toilet. 
Brady did take exception with one aspect of the house. Brady's old house, a Massachusetts mansion, was optimized for privacy. Passersby couldn't easily access it. This isn't the case with Jeter's house. Fans can see it from the street, and boats can access it from the backyard area. That presents a problem for someone like Brady. He's quite obviously a public figure, and he intensely values his privacy. That seems like a minor quibble when one considers the house's overall appeal and value.