Derek Jeter's Wife Gives Birth to a Baby Girl: How Many Kids Do Derek and Hannah Jeter Have?
Derek Jeter spent 20 years playing baseball in Yankee Stadium in the Bronx. The Jersey-born and Michigan-raised shortstop wowed crowds for decades with his athletic prowess, easy smile and sheer love of the game. The team captain stepped away from the game following the 2014 baseball season not because he was too old to play, or that his star power was no longer on the rise, but because he simply felt it was time to move on and move on he has. Since his last professional baseball start, Derek Jeter has been building businesses, investing in an MLB team, and starting a family.
Who is Derek Jeter married to?
Derek Jeter is married to Hannah Jeter. The pair is notoriously low-key about their relationship. Derek and Hannah were first linked together as a couple in 2012. They were spotted out on the town in Tampa in March 2012 but were not captured together again until August 2012. While everyone would love to know how the couple met, they aren't telling. The pair has been inseperable since, and Hannah appeared in the crowd at multiple Yankee games while Derek was on the team.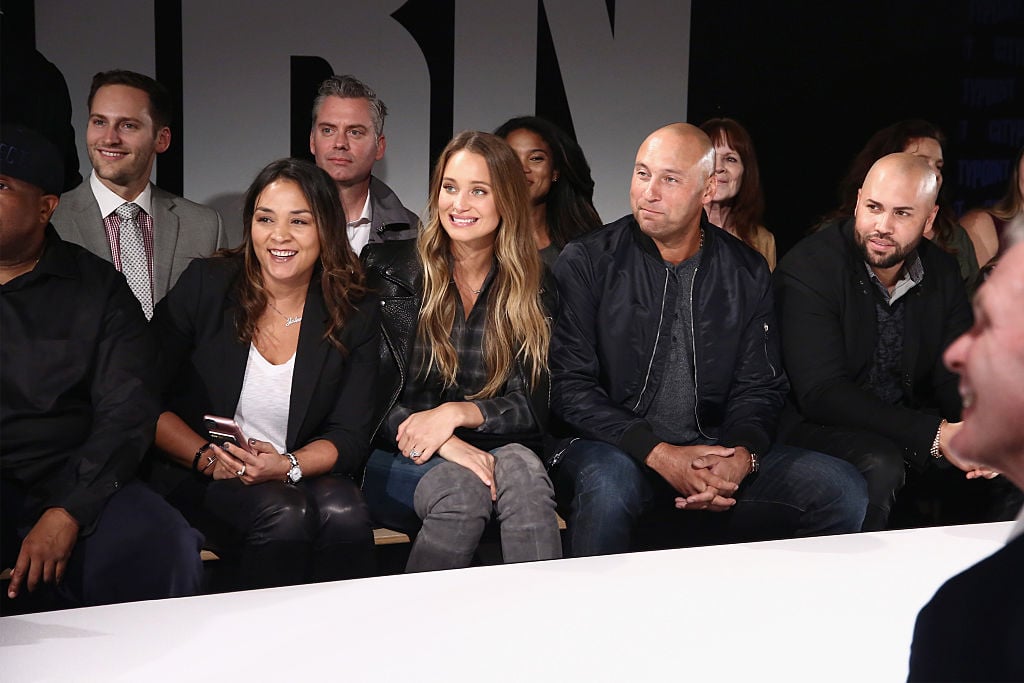 Hannah was present for Jeter's final game at Yankee Stadium in September 2014. In 2015 rumors of the couple's engagement flooded gossip sights. They married quietly in St. Thomas, where Hannah grew up, in 2016.
Before her marriage to Derek Jeter, Hannah was a model, appearing as the face of Ralph Lauren on multiple campaigns. Hannah has appeared in several issues of Sports Illustrated. She also modeled for Tommy Hilfiger, American Eagle Outfitters, and Levi, according to Fashion Model Directory. Hannah also played competitive tennis in her youth.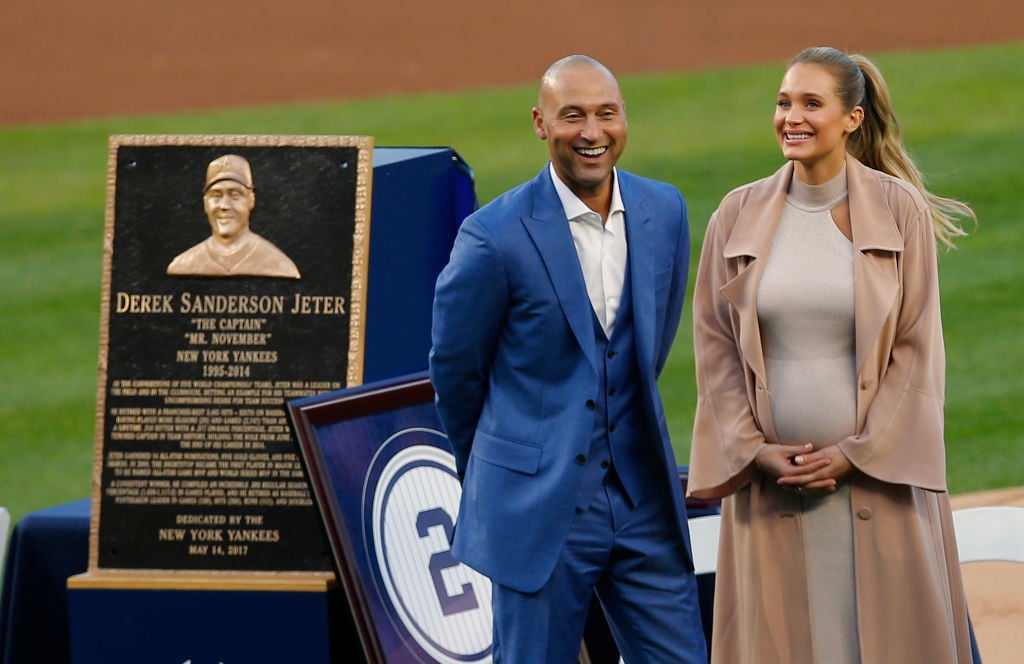 In 2015 she became the host of Project Runway: Junior. She remains the host of the show. Hannah has also appeared in a variety of magazines but had a difficult time adjusting to her husband's level of fame, according to The Player's Tribune. Derek Jeter is perhaps the most recognized baseball player in recent history.
How many children do Derek and Hannah Jeter have?
On August 17, 2018, Derek and Hannah Jeter welcomed their first child together. Bella Raine Jeter is the first child for both Hannah and Derek. They announced the pregnancy in February of 2018, once Hannah entered her second trimester.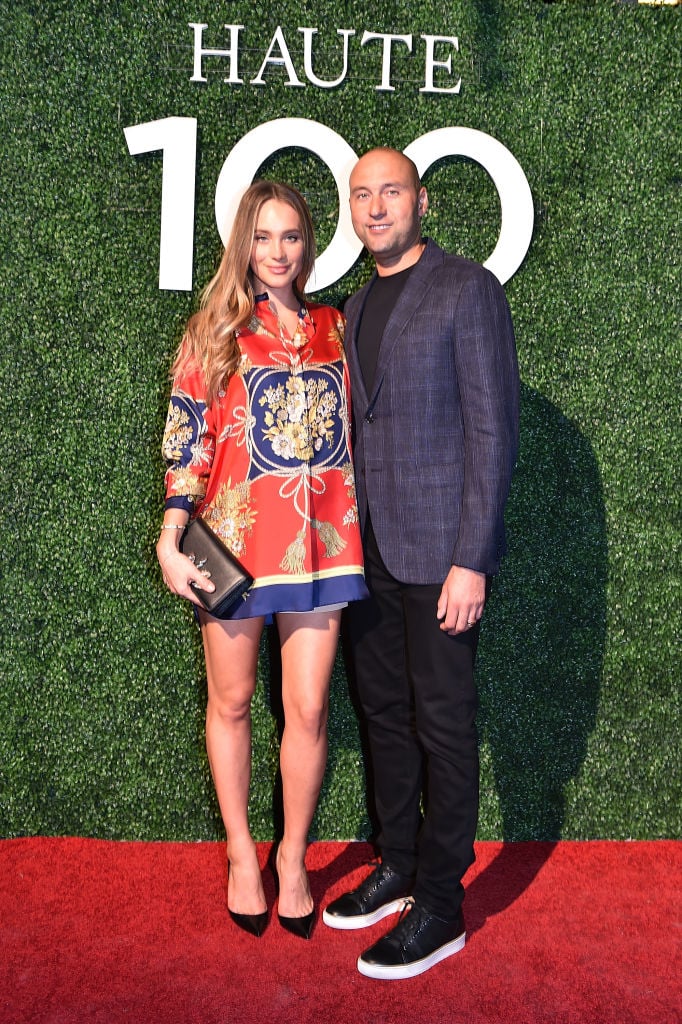 Story Grey Jeter was born in late January. Jeter's foundation tweeted news of #2's arrival. The couple decided to wait to announce their second pregnancy. They only shared the news in September when they stepped out to attend an event together.
Derek and Hannah are both overjoyed at the arrival of their second child, but Derek has hinted in the past that he is hoping for a big family. He joked with reporters that there were a few more on the way early in 2018.
Where do Derek and Hannah Jeter live?
Derek and Hannah have taken up residence in Florida. Jeter had long held a residence in Tampa even when he was playing baseball in New York. Following his departure from the major leagues, he began living in a 32,000 square foot mansion in Tampa full-time. Nicknamed St. Jetersburg, the home has seven bedrooms, nine bathrooms and a dock that can accommodate five boats. While the family still owns the Tampa mansion, they have been spending the majority of their time in Miami. Derek made the move to be closer to the Miami Marlins, the MLB team he purchased with a group of 16 investors.