Derick Dillard Opens Up About the Real Jim Bob Duggar That Fans Don't See — 'His Manipulation Has Resulted in What Is Akin to Human Trafficking'
Days after Josh Duggar was found guilty in his child pornography case, Derick Dillard is opening up about the real Jim Bob Duggar and claims his father-in-law cannot be trusted.
ARTICLE HIGHLIGHTS
Derick Dillard opened up about his father-in-law Jim Bob Duggar like never before in a recent Facebook post.
Not only did he call him "verbally abusive" and a lair, he also claims that "his manipulation has resulted in what is akin to human trafficking."
The revelations were posted on the same days as Jim Bob's Arkansas senate primary.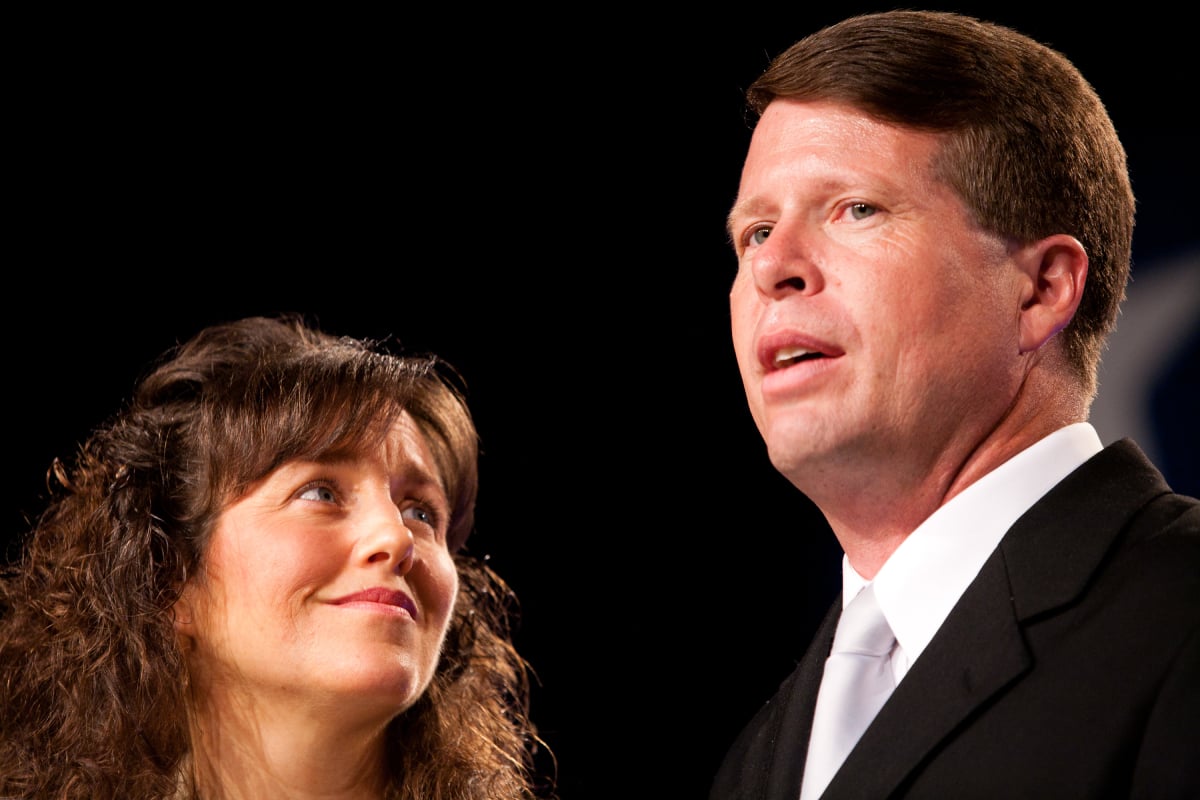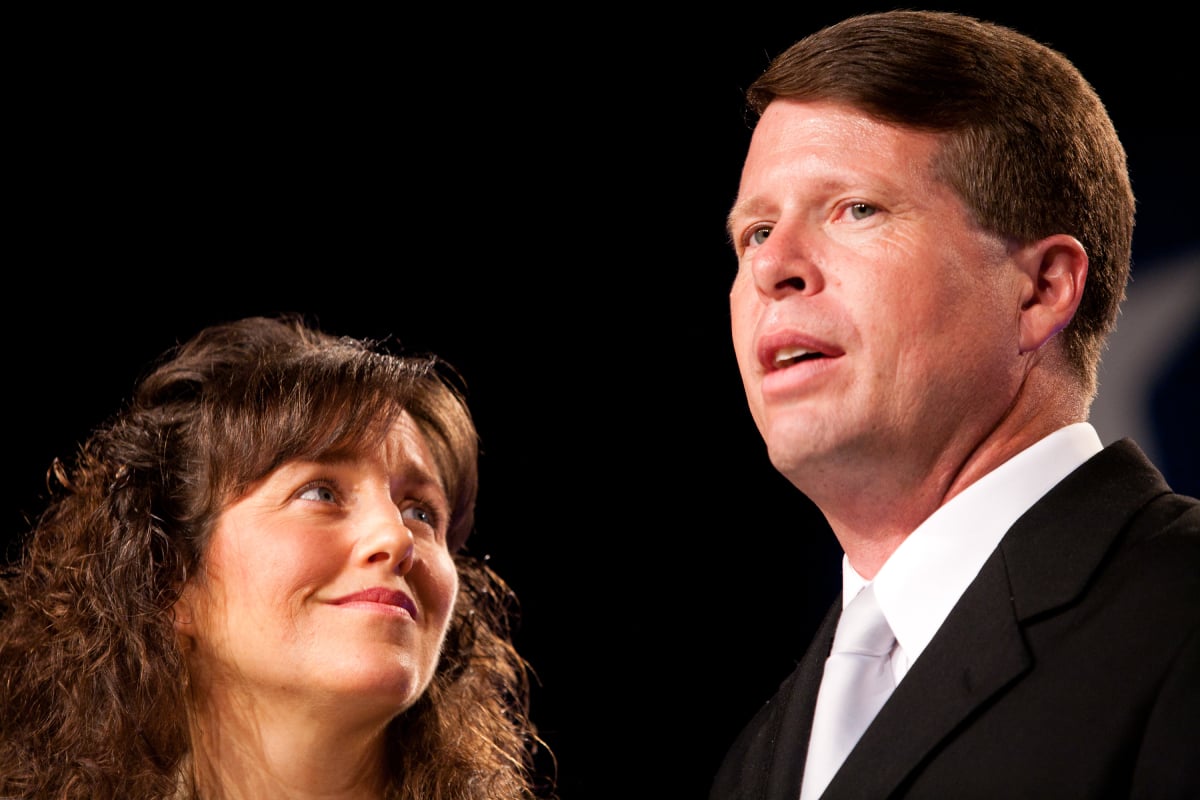 Derrick Dillard, former Counting On star and husband of Jill Duggar, is calling out his father-in-law, Jim Bob Duggar. In the wake of Josh Duggar's guilty verdict in his child pornography case — and on the day of Jim Bob's Arkansas senate primary — Derick took to social media to let people know that Jim Bob can't be trusted.
Derick Dillard responded to a post from Jim Bob Duggar's former best friend
On Tuesday, December 14, a special primary was held in Arkansas State Senate District 7 after Republican Lance Eads left the seat vacant to assume another position. There were six candidates in total, four on the Republican side and two on the Democrat side. And one name on the ballot was recognizable to Counting On fans.
Duggar was one of the four Republican candidates running for the chance to face off against the winner of the Democrat ticket in the general election in 2022. The winner of that election will be the next Arkansas state senator in district 7.
Election day in Arkansas meant a lot of social media activity from the candidates and their supporters. But what came as a surprise was a warning from both Jim Bob's former best friend Jim Holt and his son-in-law Derick Dillard.
Jim Holt says Jim Bob Duggar lied to him about Josh Duggar
Former Arkansas state senator Jim Holt took to Facebook on election day to let his friends know that he wasn't going to endorse a specific candidate in the race. But, he did let everyone know that Jim Bob would not be getting his vote. And, he also accused the former 19 Kids & Counting star of committing perjury during Josh's evidentiary hearing.
"I can say this, and it hurts me to say: Jim Bob Duggar lied to me about the truth of his son when asking to court our daughter," Holt wrote. "It was clear he perjured himself on the witness stand at the evidentiary hearing on November 29, 2021."
Holt explained that Jim Bob said during his testimony that Bobye Holt was a past elder at their church between 2003 and 2006. However, the church "never had women elders — ever" before 2006.
"Jim Bob was always conservative in many areas when I served with him from 2001-2002.  The problem I have is…If he lied to his BEST FRIEND and he lied UNDER OATH, will he lie to YOU?
Judge Wisely," Holt wrote.
Derick Dillard accuses his father-in-law of lying, manipulation, and deceit
Jim Holt's post was shocking, but it's in line with what his wife Bobye testified to in court. Bobye Holt told the judge and the jury about Josh's youngest victim — a five-year-old Joy-Anna Duggar. She also claimed on Facebook that she repeatedly tried to turn Josh into the authorities, but never had any success. Jim Bob was always trying to protect his son at the expense of his daughters and Josh's other victims.
In response to Jim's post, former Counting On star Derick Dillard chimed in and took the claims against his father-in-law to another level. He wrote that Jim's story was sad, but it wasn't an isolated incident.
"I used to have much respect for Jim Bob, as my father-in-law, and I wanted to give him the benefit of the doubt for years," Derick wrote. "Unfortunately, it's only become clearer to us over time just how deep this man's manipulation and deceit will go for his own gain, at the expense of others."
Jill Duggar's husband says Jim Bob Duggar is verbally abusive
Derick continued, writing that Jim Bob has lied to both him and Jill on numerous occasions. The father-of-two said that Jim Bob's real beliefs are contrary to what he's been preaching during his political campaign. Instead of believing in freedom, Derick says that Jim Bob is manipulative and abusive.
"Contrary to his campaign, he [Jim Bob] does not believe in freedom, but his manipulation has resulted in what is akin to human trafficking. When confronted privately, he is not humble, but he is defensive and verbally abusive," Derick wrote.
Derick Dillard calls his father-in-law a liar
Derick also addressed Jim Bob's campaign promises, saying that he has a history of being a "sellout to anything he can personally profit from and he will justify it." Even though the father of 19 told voters he can't be bought.
When he wrapped up his comment, Derick warned Arkansas voters about Jim Bob's inability to tell the truth. He also endorsed Jim Bob's opponent, Colby Fulfer.
"If he has lied, and continues to lie to his best friends and his own family, will he lie to you?" Derick asked.
Derick also reposted Jim Holt's comments about Jim Bob Duggar, and added, "This is telling, coming from former Senator Jim Holt!  He knows what he's talking about."