Despite the Notorious B.I.G.'s Murder Remaining Unsolved, His Mother Believes Justice Will Be Served
It's been 24 years since the murder of The Notorious B.I.G, aka "Biggie." His murder case remains unsolved and leaves fans and loved ones of the late rapper still grappling for answers. Despite the agony, one person who promises to never give up searching for Biggie's killer is his mother, Voletta Wallace.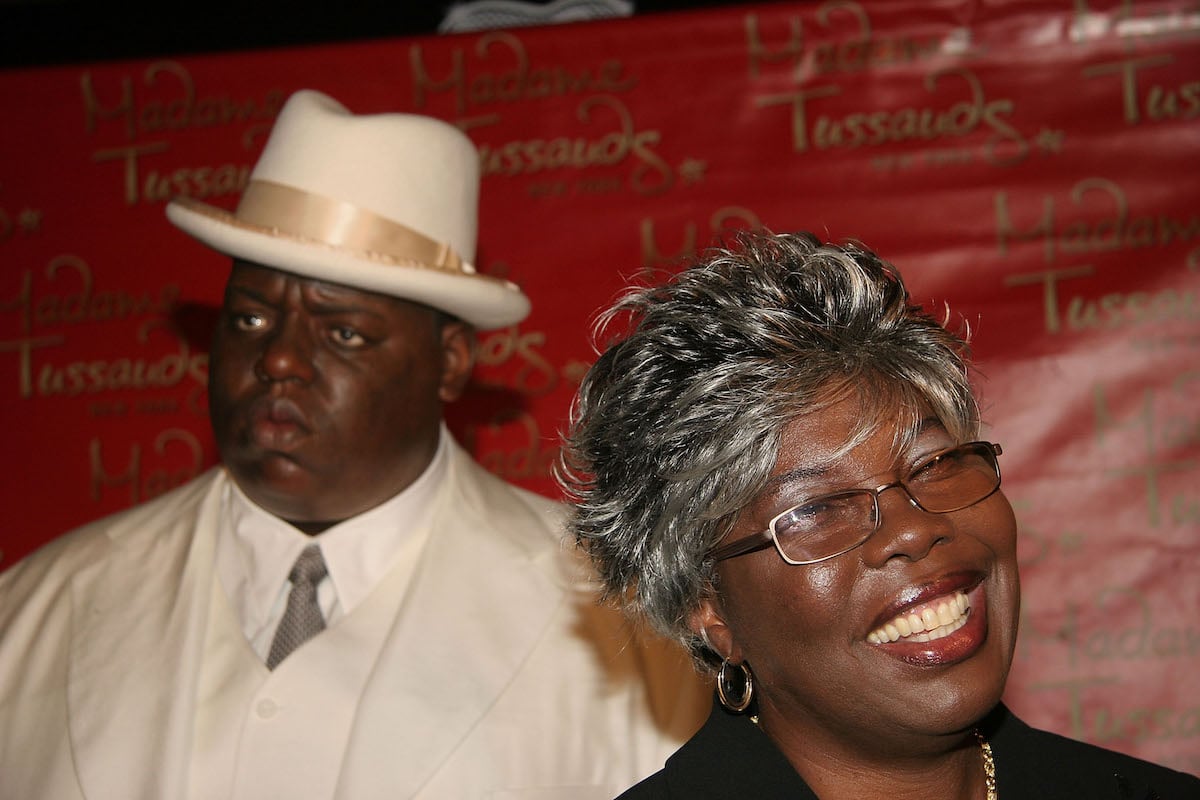 Biggie's murder remains unsolved but leaves many conspiracy theories
Biggie was gunned down on an LA street after leaving an after-party one night in March 1997. His death came just six months after the shooting death of his friend turned rival, Tupac Shakur.
For years, many believed Biggie's death was retaliation for Tupac's murder. But there's also a longstanding belief that cops were involved in Biggie's death.
Related: What Was the Status of Faith Evan's Relationship With the Notorious B.I.G. when the Rapper Passed?
In October 2020, The U.K. Sun reported that Biggie's murder case could be re-investigated amid a former FBI agent revealing his theory that the LAPD were involved in a cover-up. The former agent, Phil Carson, was the only FBI agent to ever investigate the case.
Per the report, Carson believes Biggie was shot dead by a hitman who was helped by two crooked LAPD cops. He told the outlet that upon "solving" the crime, authorities in LA conspired to discredit his work and cover up the murder in an attempt from the city potentially having to pay out $500 million to Biggie's family.
Voletta Wallace vows to continue fighting for justice for Biggie; believes in a conspiracy
Wallace has been on the front lines of Biggie's murder case since 1997. She vowed then to never give up on finding her son's murderer and has kept her word.
"As long as I have life there's hope," Biggie's mother Voletta Wallace tells Entertainment Weekly exclusively while promoting the Netflix documentary Biggie: I Have a Story to Tell. "I'll never give up. And I hope when I'm not in this world anymore, my friends and family will carry on the fight. There is always hope."
Luckily, she has the support of Biggie's widow, Faith Evans, as well as a tight-knit circle of family and friends who are also constantly hounding the police for answers.
Related: The Heartbreaking Way Faith Evans Discovered Biggie Was Dating Upcoming Rapper, Charli Baltimore
March 9 is the late-rappers anniversary of his tragic death but his family and friends vow to no longer acknowledge the day moving forward. "This might be the last March 9 we celebrate moving forward, focusing instead on May 21, his birthday," Yahoo News reports Wayne Barrow, executor of Biggie's estate as saying. "We're going to forget March 9, but not in our hearts. By celebrating his birthday, we can focus on his life."
Both Wallace and Evans have publicly stated that they believe they know who is responsible for Biggie's death but that the LAPD appears to not take their claims seriously. This further pushes the theory that the LAPD is involved in a cover-up.
"I have a very good idea who murdered Christopher and I genuinely believe that the LAPD know exactly who did too," Wallace told The Daily Mail in 2017. "They've done their investigation, but they just refuse to move forward. I don't know why they haven't arrested who was involved. It seems to me that it's one giant conspiracy, and someone is definitely being protected somewhere down the line. There's no closure for me until that murderer is behind bars and sentenced,' she said.