Despite Wanda Sykes Dropping Out of 'ELF,' She Makes a Small Appearance
Nearly 20 years after its release, ELF remains one of the most beloved Christmas films of all time. Will Ferrell, Zooey Deschanel, and James Caan make up the star-studded cast but there are many actors who were sought after to participate in the film that did not pan out – one of which was Wanda Sykes. Though Sykes opted out, she makes a very small appearance in the film.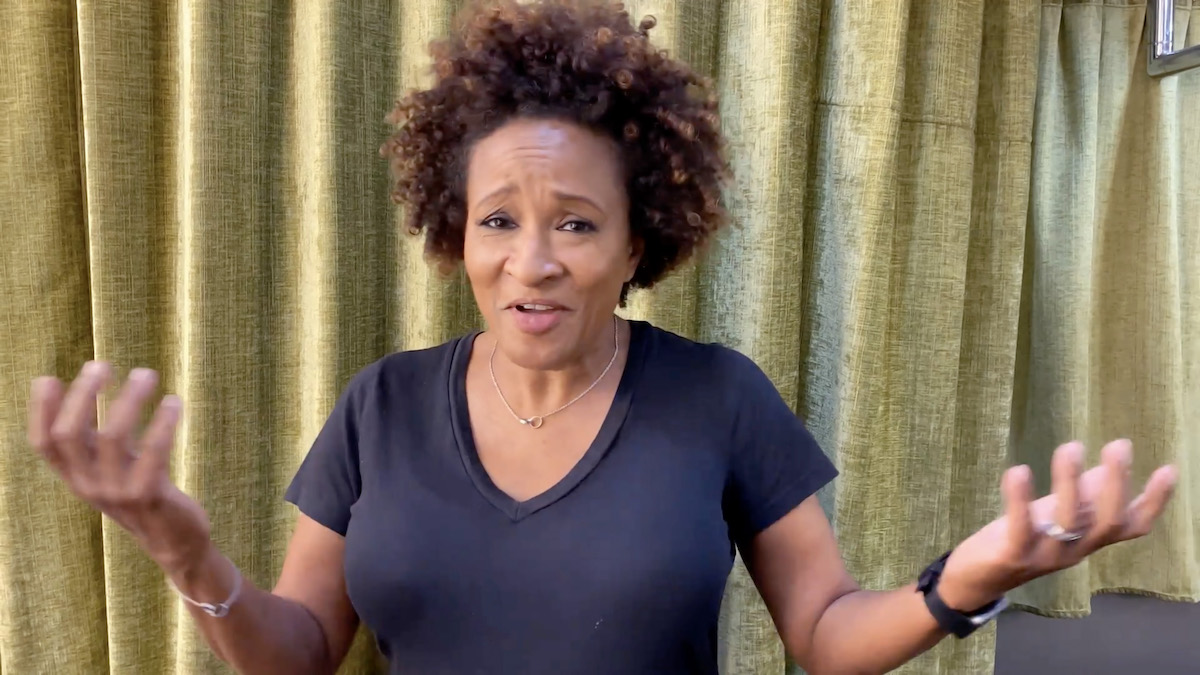 Wanda Sykes bails out on 'ELF' but a Fiazon Love pays homage to Sykes with a small gesture
One of ELF fans; favorite interactions is between Buddy and his boss at Gimble's department store. While Buddy is childlike and oblivious due to his real-life elf status, his boss takes his demeanor as sarcasm. But the boss also has issues with employees overall due to his micromanaging style and his minimal holiday cheer.
Comedian Faizon Love stars as the manager of the department store, but the original casting choice was for his fellow comedian, Wanda Sykes. The revelation is made by the film's creators in the Netflix special The Holiday Movies That Made Us.
Related: 'Elf' Star Will Ferrell Improvised 1 of Buddy's Most Memorable Lines
"We really wanted Wanda Sykes, but she dropped out at the last minute," they explain. "[Jon] Favreau knew Faizon Love and called him up and he came in and did us a solid."
The filmmakers already had costumes created for Sykes, including the nametag for her character that would be displayed on her Gimbles manager uniform. In the film, Love's character's nametag says Wanda, despite her not being in the film.
"His name tag says Wanda because we were so convinced we had her that we did the name tag. So he [Love] wanted to wear the Wanda nametag."
'ELF' becomes a cultural phenomenon 
Love proudly boasts ELF as one of his favorite roles in his nearly 30-year career. For Love, aside from the childlike and happy elements of the film, he enjoyed the filming process because of working alongside Jon Favreau.
"That was because of Jon Favreau," Love tells Vlad TV in a recent interview. "He wrote Couples Retreat for me too."
Love also loves the film because of the ability for Christmas films to reach different audiences and agrees with Vlad that Christmas films are timeless as they are played yearly. "The guy who produced ELF stars as the kid in The Christmas Story…that was my crew."
Related: 'Elf': Zooey Deschanel Reveals Story Behind This 'Weird' Scene With Will Ferrell
Despite Sykes not participating in the film, ELF became a massive. By the end of its theatrical run, ELF grossed $175 million in the US and Canada, and another $47 million internationally, totaling $222 million worldwide in revenue.
Critics raved about the film as well, catapulting it into a cultural phenomenon and classic holiday movie.
A 2003 New York Times review of the film praises the director's choices, writing, "Mr. Favreau's direction has a relaxed, swinging rhythm, a reflection of the hipster nonchalance that has defined (and also limited) his acting style. The big, chaotic scenes sometimes lack polish and precision, but "Elf" also happily forgoes the slick, hyperactive aggression that makes so many live-action holiday comedies so wearying."