Destiny's Child: What LeToya Luckett Learned After Being Booted From Group
Destiny's Child fans remember when LeToya Luckett and LaTavia Roberson were forced out of Destiny's Child. Luckett has since had solo success in music and acting. She says she learned to stand on her own from the ordeal.
It's been over two decades since Beyoncé and two of the original members of Destiny's Child had a fallout. Luckily, things are now settled between all of them. LeToya Luckett joined the group when she was just a child and was part of the success of their first two albums. But after being fired from the group, Luckett felt slighted. She recently shared what she learned from that ordeal.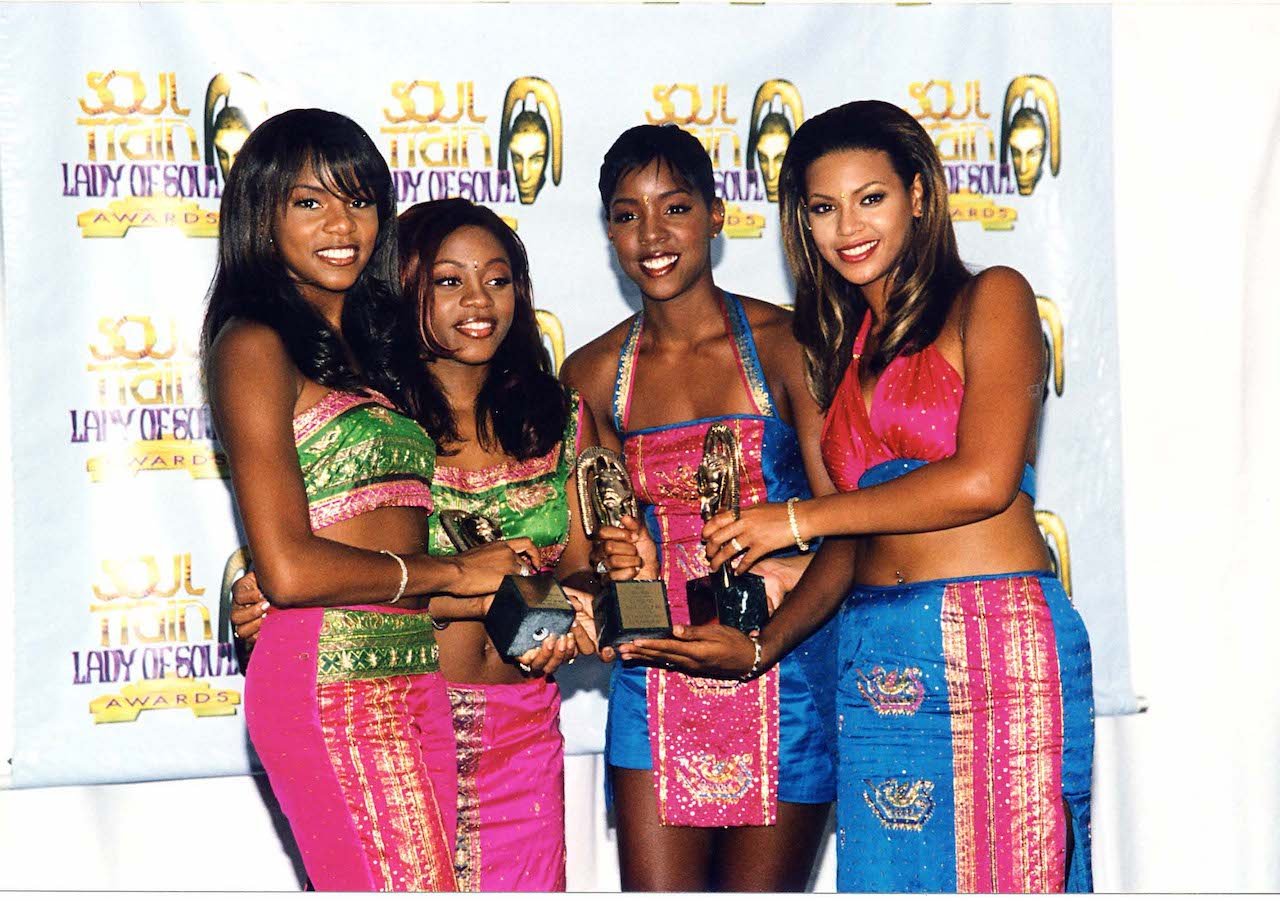 She says she learned the importance of not dimming her own light
Luckett hasn't been part of the group since 1999. She alleges that she, along with LaTavia Roberson, was kicked out of the group after they voiced their concerns regarding pay, management, and delegation of singing parts on their songs. The two eventually sued the group and former manager, Matthew Knowles, and settled out of court. During a recent interview on the Good Moms Bad Choices podcast, Luckett was asked about the greatest lesson she learned from being kicked out of one of the biggest girl groups of all time.
"With a lot of partnerships, we lose ourselves to become one. With DC my role was the soprano or whatever. So…coming out of DC that's the only thing that I thought I could sing," she said, per The Jasmine Brand. "For so long, I felt like I sacrificed myself for the greater good. – It did something to my confidence. I think that would be the one thing I would tell myself is – 'don't lose yourself, baby. You still matter.' You know, 'Still remain confident in who God created you to be and in the gift that he gave you. You don't have to shrink yourself to be good at your role.'" 
Luckett eventually released her own studio albums and singles and showcased her vocal ability. She's had several popular songs, including her debut single "Torn," and "She Don't." 
The singer previously said she doesn't like solely being associated with the group
Outside of music, Luckett is also an accomplished actor, having appeared in popular movies such as The Preacher's Kid and the OWN drama series Greenleaf. Despite her accolades, Luckett says she's constantly questioned about her work with Destiny's Child, which she admits becomes frustrating because she's had her own success.
"I'm never annoyed when somebody brings up Destiny's Child. I'm so blessed and grateful for the experience of everything," she told Page Six. "I was a little girl, I was 11 years old when I became a part of that group. But when they overdo it and make me feel like that's my only accomplishment, then it's like, 'Now wait a minute'…I feel like I'm in a place in my life, in my career, where people [aren't saying], 'The former member of Destiny's Child'…and that's because of my present work," she said.
Regardless, Luckett is beyond proud of being part of Destiny's Child's legacy. "I was just there to live my dreams at such a young age. It is still a part of my adulthood — it is something I'm so proud of, regardless of how it ended, when it ended," she added. "I'm able to have songs on the radio that my kids can listen to, and they know 'that was mommy,' and 'that was mommy in that video' and I have all these wonderful stories…I'm a person who likes to see the good in things and I'm optimistic."
She's mended fences with her former group members
In spite of the past pain of being kicked out of Destiny's Child, Luckett doesn't hold any bad feelings. In fact, she's reestablished friendships with her former group members. She shared a photo to her Instagram of her with Kelly Rowland and their sons. As far as her relationship with Beyoncé, Luckett says they remain cordial. 
During the 2011 Billboard Awards, Beyoncé was presented with the Billboard Millennium Award. She thanked both Luckett and Roberson for being part of her journey during her acceptance speech. 
Beyoncé's nod touched Luckett. "I just started crying out of nowhere, OK fine, I'm a sucker, whatever," she joked with Hip Hollywood. "[And] I think it was because we don't get to see each other often, and that was something that happened years and years ago and people realize that, and they're always trying to create a beef between us, and that's not what it is. None of us have beef with one another. We love each other, we hang out, it's cool. But we don't get to kick it that often and we don't bring that up."
In the meantime, fans are yearning for a reunion with all original members. Luckett has said that she'd be open to such.