Devin Kennedy on His New Single 'Follow Through'
Showbiz Cheat Sheet interviewed singer-songwriter Devin Kennedy about the making of his new single 'Follow Through.'
Devin Kennedy is back with new music after releasing his debut EP SunDayDreams in 2021. On Feb. 17, Kennedy released a single called "Follow Through" along with a music video for the song. Over email, Showbiz Cheat Sheet interviewed Kennedy about his love of music, his work as a songwriter, and the creative process behind "Follow Through."
This interview has been edited and condensed.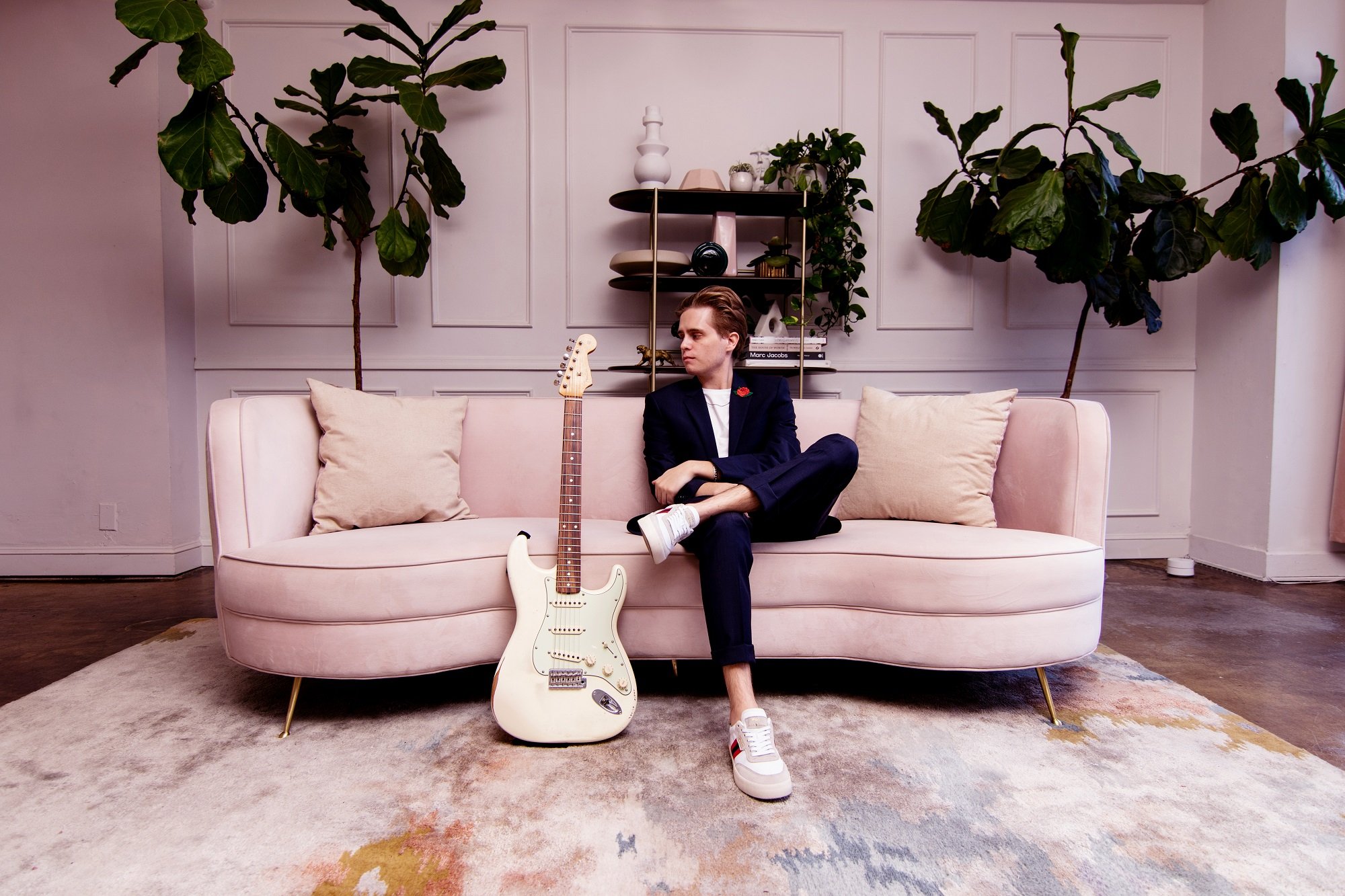 How the singer-songwriter got his start
Showbiz Cheat Sheet: How did you first develop your passion for music?
Devin Kennedy: I grew up in a musical family. My dad plays guitar/bass and produces, and my grandfather was a classically trained pianist. So music was always around the house growing up. I started playing drums when I was really young, and then I picked up guitar from there. In middle school, a teacher of mine encouraged me to play drums in the talent show, and after that I knew there was nothing else I wanted to do with my life.
Showbiz Cheat Sheet: What was the first song that you ever wrote?
Devin Kennedy: When I was super young I remember wanting to write songs that sounded like they should be played in an arena. I remember my first song having something to do with "America." It was pretty epic, honestly.
A look into Devin Kennedy's songwriting process
Showbiz Cheat Sheet: You've collaborated with big names like Ryan Tedder, Ben Platt, and Andy Grammar. What was it like writing songs with other artists?
Devin Kennedy: It's a lot of fun to help talented people craft a message and help them see their vision through. Walking into the room, taking off my artist hat and putting on my producer/songwriter hat is a challenge, but it's something I really enjoy.
Showbiz Cheat Sheet: Is your songwriting process the same for your own work compared to when you're working on a song for someone else? Or does your process depend on the song itself?
Devin Kennedy: The process always depends on the song itself, though my mindset is very different depending on the room I'm in and the role I'm playing in that room. When I'm making music for my project, all decisions eventually fall to me. When I'm working on music for others, I've found it's about voicing your opinion, and guiding the artist towards a shared vision for what we're making that day.
Devin Kennedy released a single called 'Follow Through'
Showbiz Cheat Sheet: Can you describe your creative process for "Follow Through"?
Devin Kennedy: "Follow Through" was the first song I made for this next round of music I'm releasing. I wanted to combine all my favorite things about well-crafted pop songs: great melodies, clear/thoughtful lyrics, simple production, and most importantly (for me) musicality. I set out to be much more musical on this round of songs. Using more complex chords and production choices, adding guitar riffs and memorable musical moments into the tracks was important to me when making "Follow Through."
Showbiz Cheat Sheet: "Follow Through" is about the sacrifices that come from following your ambitions. Has there been a moment in your career where you realized the sacrifices you have made so far have been worth it?
Devin Kennedy: Last year around the release of my EP SunDayDreams I got to play a release show in LA with many of my friends, family, and collaborators in the building. Not only was it special because it was my first show in over a year, but it was definitely a moment for me, seeing so many people that I admire and love in one place to support me. It's moments like that that make it all worthwhile.
What to expect next from Devin Kennedy
Showbiz Cheat Sheet: You wrote, produced, and directed the "Follow Through" music video. Is filmmaking something you also have an interest in?
Devin Kennedy: I'd love to dive deeper into visual media altogether. Starting with directing more of my own videos, definitely. I'm a writer first, so I absolutely could see myself getting into developing scripts for film/TV down the line. For now, I plan on sticking with the music.
Showbiz Cheat Sheet: What was it like filming the music video for "Follow Through"?
Devin Kennedy: It was definitely a unique experience. We filmed it inside a half-inflated hot air balloon about an hour outside of LA. It was also my first continuous shot video, which I really enjoyed putting together.
Showbiz Cheat Sheet: After "Follow Through" drops, is there anything else you want fans to be on the lookout for?
Devin Kennedy: More music coming very soon.