'Dexter': 1 Cast Member Was a New York City Cop Before Becoming an Actor
Find out which member of the 'Dexter' cast used to be a cop in New York City.
David Zayas is known for playing Enrique Morales in the HBO series Oz, but his most notable role is Sergeant Angel Batista from the Showtime drama Dexter. Ironically, Zayas had a completely different career before becoming an actor, which would greatly influence his roles on shows like Dexter.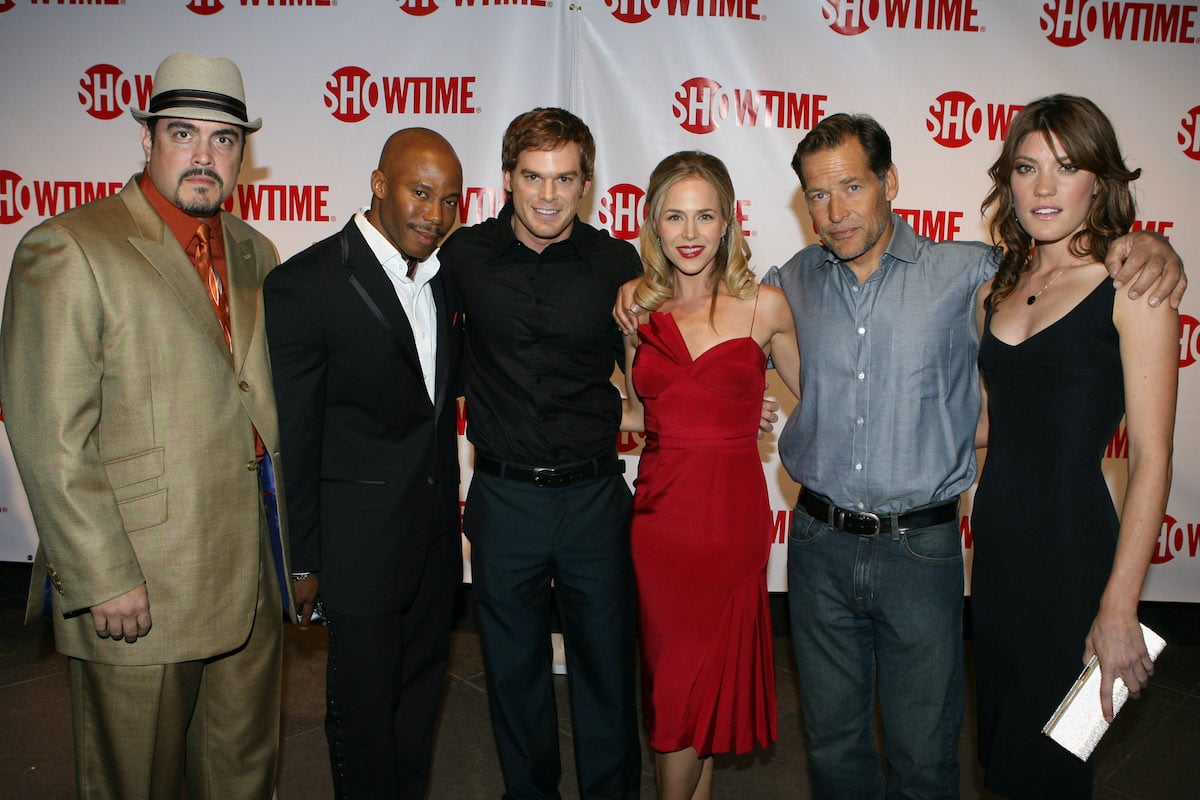 Cast of 'Dexter' plays Miami Metro police officers 
Dexter was a Showtime series that ran from 2006 until 2013. Based on the books by Jeff Lindsay, the drama centered around Dexter Morgan (Michael C. Hall). A blood splatter analyst by day and serial killer by night, Dexter was surrounded by cops his entire life. 
Dexter's father was a cop, his sister was a cop, and most of his closest friends were cops. Working at the Miami Metro Police Department, Dexter had to balance his "dark passenger" to prevent his colleagues, including the tropical-shirt-loving Angel Batista and the sex-crazed Vince Masuka (C.S. Lee), from finding out his secret. 
The series will return with 10 new episodes in the fall of 2021. After the way things ended for Dearly Demented Dexter, many fans are excited to see more from the show's original creators and cast. 
David Zayas was a cop for the New York City Police Department before 'Dexter'
As a child, Zayas saw the 1975 film Dog Day Afternoon starring Al Pacino and instantly knew he wanted to be an actor. But being raised in a blue-collar family, life had other plans for Zayas initially. 
After telling his father about his dreams of wanting to be an actor, Zayas remembered his reaction. "He looked at me like I was thinking outside of the reality of where we were at," Zayas told NPR. Out of respect for his father, Zayas put acting "in the back of [his] head" and didn't pursue it. 
Instead, Zayas joined the Air Force when he was 19-years-old. Later, he joined the New York City Police Department at the height of the crack epidemic. "It was a time where there was a lot of violence in New York," he explained. "It was pretty intense back then."
David Zayas tapped into his cop career to play Angel Batista in 'Dexter'
After divorcing his first wife, Zayas made some changes in his life. He attended acting school while he was still a cop. Those acting courses allowed Zayas to realize his calling. 
"The moment I was involved in that world, it electrified me, and I realized that it was something that I wanted to do," he told NPR. In 2000, Zayas became known as Rei Morales in a police drama The Beat.
"I love being a New York City cop," the Bronx native told the New York Daily News at the time. "I also love acting. I've been juggling both now for the past eight years, doing a lot of theater." 
Zayas also appeared in Law & Order three times, New York Undercover, NYPD Blue, Third Watch, and Martin Scorsese's Bringing Out the Dead. All of his experience in law enforcement, both on the streets of New York and on-screen, would later lend themselves to Zayas' most notable role as Miami Metro Detective-turned-Sergeant Angel Batista.