'Dexter' Actor Addresses Speculation About His Possible Return in Revival Series
Ever since the announcement of the Dexter revival, there's been an endless stream of rumors about who might return the show. One of the latest names to come up is C.S. Lee, who appeared on the series as Vince Masuka, one of Dexter Morgan's co-workers at the Miami Metro Police Department. Speculation of his return began when he shared a questionable post on Instagram, but Lee has seemingly pushed back on it.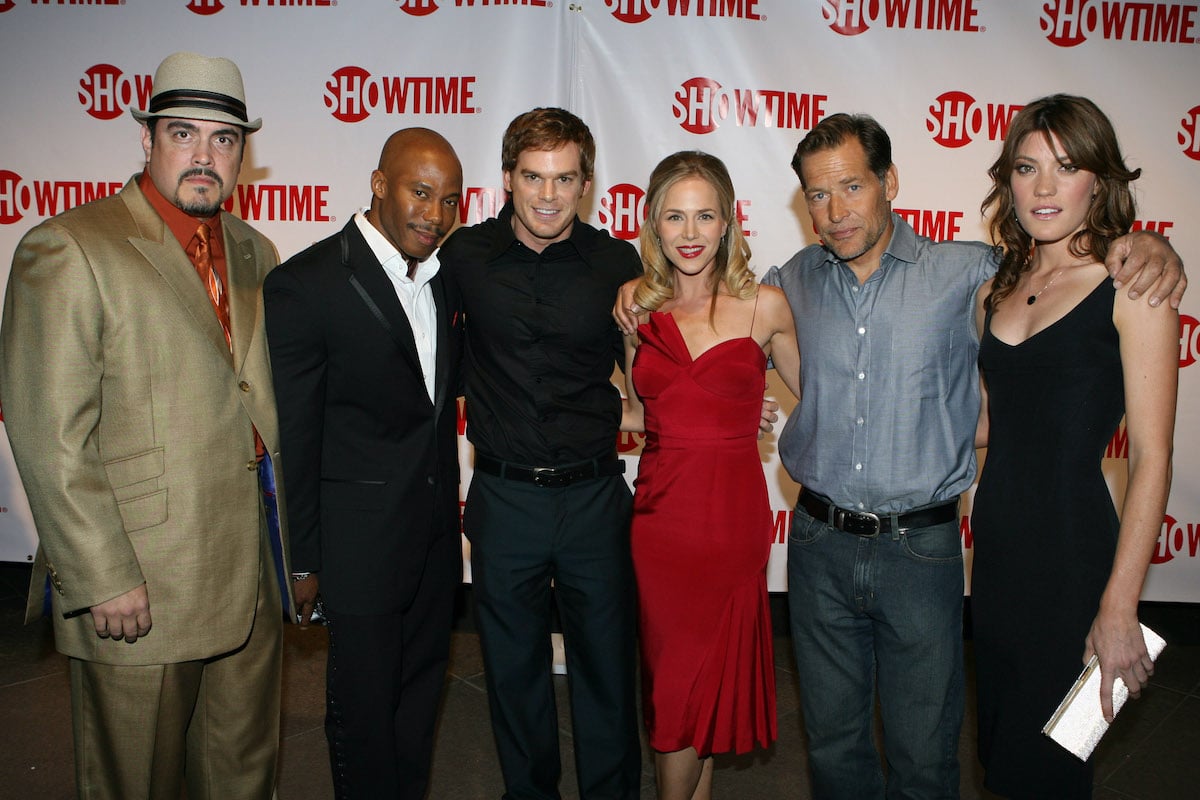 C.S. Lee addressed whether he's in the cast of the 'Dexter' revival
Per Dexter Daily, Lee got fans buzzing when he posted an Instagram photo on the set of an unknown project. In the picture, a man believed to be showrunner Clyde Phillips could be seen standing off to the side. The website also drew similarities between his location and a set photo from the revival, which is filming in Massachusetts.
Soon, fans were flooding Lee's comments to share their excitement and to celebrate his rumored return to the show. However, Lee appeared to deny the speculation. Sharing a screenshot of some of those messages to his Instagram Story, he wrote (via Reddit), "Fake news."
"Nobody from [the] og cast is back as far as I know," he wrote to a fan in the comment section of another post. "I'm not involved." But, "Of course they could put us in if they wanted. 🤷‍♂️ #whereismasuka," he added.
Lee's comments come after James Remar (Harry Morgan) said in a video that no original actors — other than Michael C. Hall, of course — had been asked back for the revival.
"It's too bad because all of us wanted to go back. But, you know, it's their show, so they're gonna do what they wanna do," he said in the clip, which was reposted on Reddit. However, more original actors have since been confirmed for the show, including John Lithgow (The Trinity Killer) and Jennifer Carpenter (Debra Morgan).
What is the 'Dexter' reboot about?
Dexter, which premiered in 2006, followed a lab technician who had a double life as a serial killer. The show ended in 2013 with Dexter on the run, fleeing Miami to start over. The revival picks up 10 years later to find Dexter living in the fictional Iron Lake, New York, under the name Jim Lindsay. He's now a salesman, but it seems he's still killing too.
"He is more grounded than he's ever been, but that dark passenger is a voice he cannot deny," Phillips previously told TV Insider. "This is Dexter. People are going to die."
We know that one of his adversaries is Clancy Brown's Kurt Caldwell. "Powerful, generous, loved by everyone — he's a true man of the people," reads his character description (via TV Line). "If he's got your back, consider yourself blessed. But should you cross Kurt, or hurt anyone that he cares for, God help you."
The 'Dexter' revival has a 2021 release date
Per reports, the Dexter revival will air in the fall of 2021. There are 10 episodes to start, but Hall has said there could be more episodes after that. "What's plain now is that there's 10 new episodes," he added to NME.