'Dexter': How Many People Did He Kill?
Among the most chilling crime drama TV shows is Showtime's Dexter. Starring Michael C. Hall, it follows the life of Dexter Morgan, a blood-spatter expert in the daytime and a serial killer at night. He's a prolific killer who murdered tons of people over the course of eight seasons, but what's his exact body count? Find the number of people Dexter killed, here.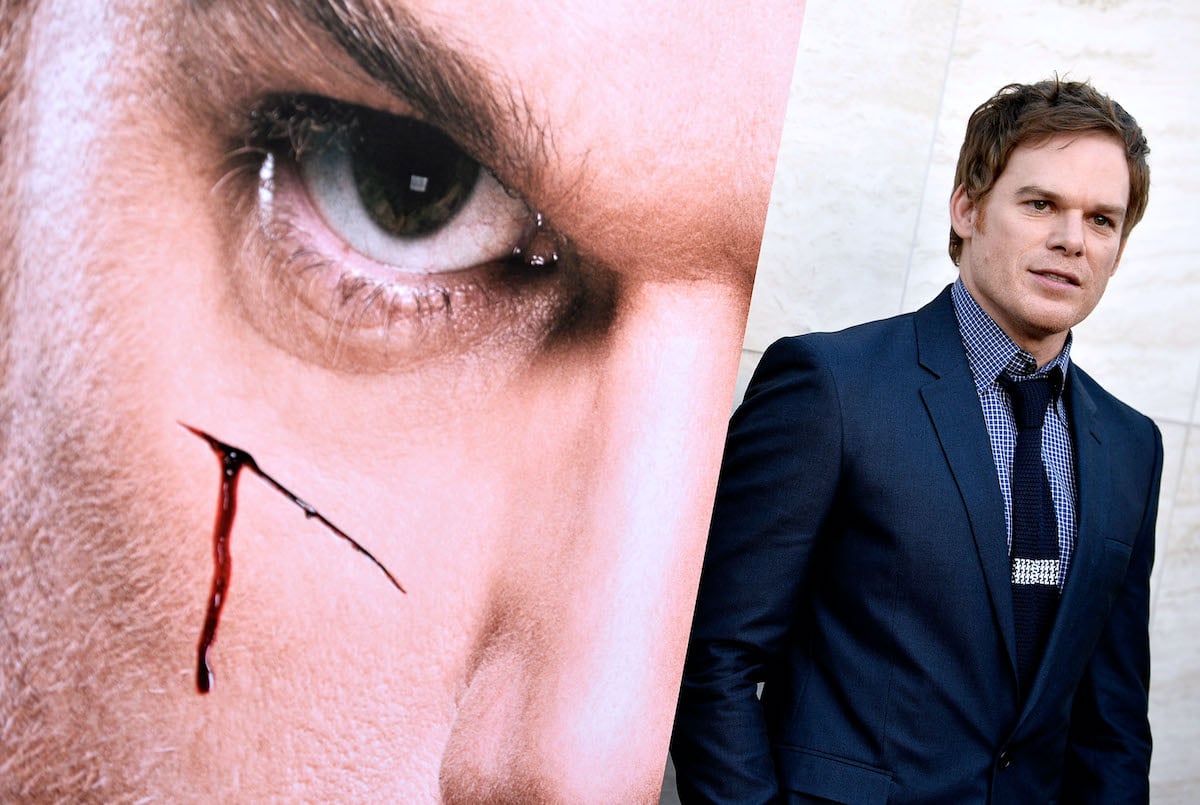 'Dexter' was a different kind of serial killer
In this case, Dexter operated with a "moral code": only killing those who murdered innocent people and escaped legal accountability. He was taught this set of ethics by his father, police officer Harry Morgan, who figured it was the best option to help Dexter control his murderous urges.
Per IMDb, Dexter committed his first human murder when he exacted revenge on the nurse who poisoned his dad during a hospital stay. From there, he continued to take more and more victims throughout the show, which ran from 2006 to 2013.
How many people Dexter killed, revealed
As far as we can tell, it doesn't appear that there's an exact number for the number of people he murdered. But IMDb says he's responsible for the deaths of at least 100 people based on some of his comments and actions throughout the show.
By the season finale, however, Dexter seemed done killing. Guilt-ridden over his involvement in his sister's death, he fled Miami and moved to Oregon in exile as a lumberjack.
The 'Dexter' reboot will pick up on his life since then
Seven years after the series finale, Showtime announced in late 2020 that it had greenlit a 10-episode Dexter revival. While it has been marketed as a standalone series, the reboot will continue Dexter's story from where he is now.
"Ten years, or however many years, have passed by the time this will air, and the show will reflect that time passage. So far as the ending of the show, this will have no resemblance to how the original finale was," showrunner Clyde Phillips said on The Hollywood Reporter's TV Top 5 podcast. "It's a great opportunity to write a second finale…. this is an opportunity to make that right."
The revival will follow Dexter as he relocates from Oregon to New York, where he'll face antagonist Kurt Caldwell. Per TV Line, Caldwell is a community leader and true man of the people. "If he's got your back, consider yourself blessed," his character description reads in part. "But should you cross Kurt, or hurt anyone that he cares for, God help you."
There's no official release for the Dexter revival just yet, but it is expected to air at some point in 2021. And when it does, you can bet on his kill count going up.