'Dexter: New Blood': Julia Jones 'Made a Point of Being Very Ignorant' For the Sake of Her Character
There's a lot that Dexter's new love interest Angela Bishop doesn't know about him in 'Dexter: New Blood.' Angela actor Julia Jones 'made a point of being very ignorant' to play this part.
Dexter: New Blood revolves around Dexter Morgan living a secret life in Iron Lake, New York. He has assumed a completely new identity, taking on the name Jim Lindsay. Dexter's new girlfriend, Chief of Police Angela Bishop, knows nothing of Dexter's past life in Maimi. Of course, she is also completely unaware of the fact that Dexter has killed people. Angela actor Julia Jones made a point of keeping herself unaware of certain things in order to portray a character who is slowly unraveling the truth.
[Spoiler alert: This article contains spoilers for Dexter: New Blood Episode 5.]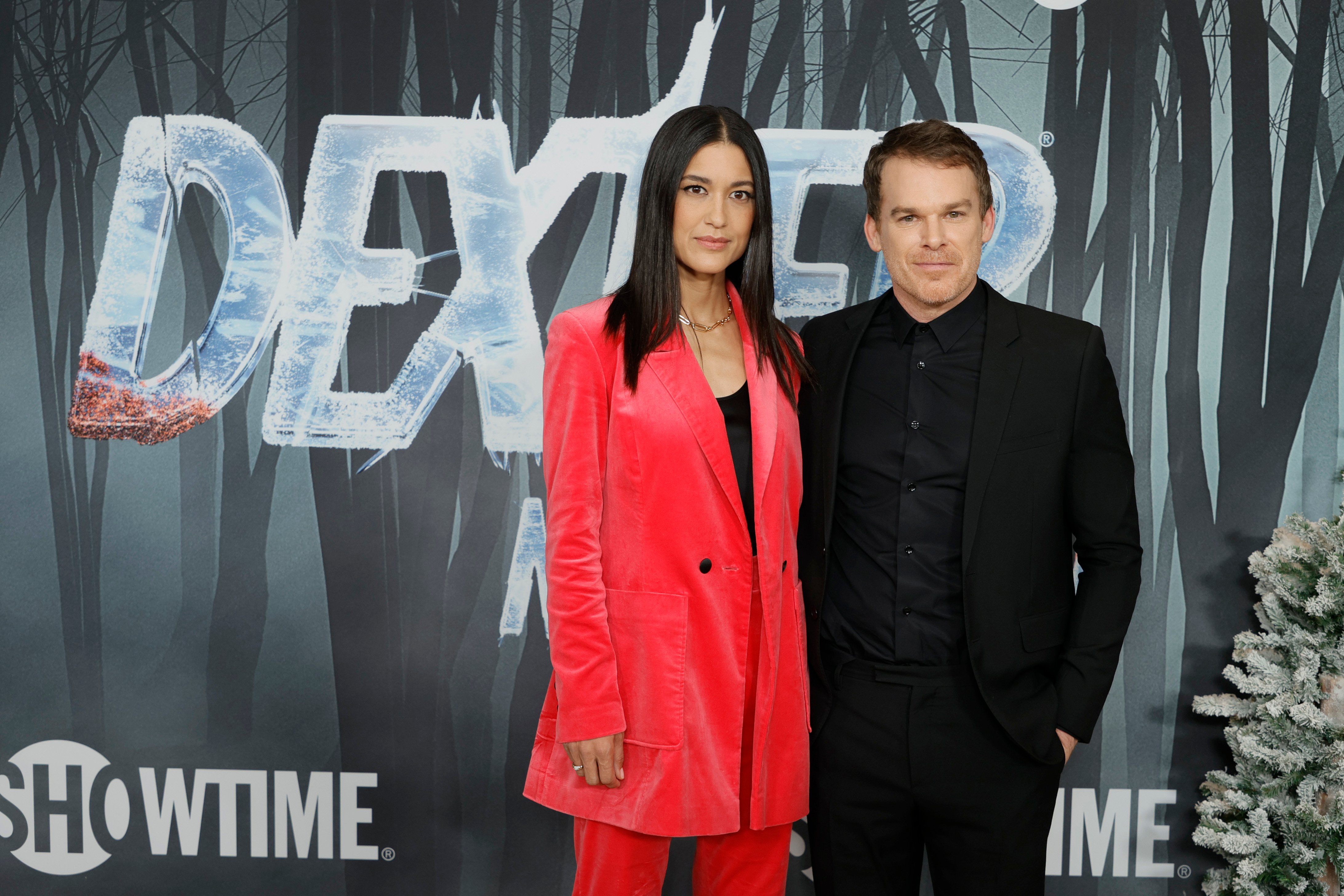 Julia Jones plays Angela Bishop in 'Dexter: New Blood'
Jones' character Angela is the chief of police in Iron Lake and Dexter's new love interest. The 40-year-old actor has played quite a few other characters on TV shows, including Gabriella Langton in Longmire, Stephanie in Goliath, and Sally in Rutherford Falls, according to IMDb. Jones even portrayed Leah Clearwater in a few of the Twilight movies.
Jones' character in Dexter: New Blood is both the first female and the first Seneca person to hold this title in her town. Angela is smart and hardworking, but she has no idea that she is dating a serial killer.
There's a lot more Dexter is keeping from her, including the fact that he was a blood splatter analysis at Mami Metro Homicide and that everyone who gets close to him seems to die. In Dexter: New Blood Episode 5, Angela realizes that Jim Lindsay is Dexter Morgan, but Jones had to play completely ignorant for the first four episodes.
Jones 'made a point of being ignorant' for good reason.
In an interview with SiriusXM, Jones was asked about her awareness of what the rest of the cast was working on while filming. "I kind of made a point of being very ignorant," the actor said. "Because I think for my character, there's so much that she doesn't know and I thought I would try to make my life easier by not knowing these things."
Jones actually revealed in an interview with Gio Journal that she had never seen the original series before filming Dexter: New Blood. "I had heard wonderful things about the show but had never seen it," she told the outlet.  "I actually decided not to watch it before we started filming but as soon as we wrapped, I binged all 8 seasons."
In the end, this probably helped Jones to forget that Michael C. Hall was playing serial killer Dexter Morgan during the scenes where her character needed to remain ignorant. "I almost didn't understand that Michael was playing a serial killer for at least like the first half," Jones told SiriusXM.
"Like he would come into the hair trailer and he would have his serial killer outfit on and I would just be like, 'What are you wearing?'"
Will Angela uncover Dexter's secrets in 'Dexter: New Blood'?
Now that Dexter: New Blood is halfway over, Dexter's secrets are threatening to come to the surface. In episode 5, Angela traveled to New York City where she met Angel Batista. Batista mentioned Debra and Dexter Morgan's death, and that Dexter had a son named Harrison. When Angela arrives home, her daughter Audrey tells her that Harrison said Jim Lindsay is not his dad's real name.
Angela eventually finds Dexter's obituary and realizes he and "Jim" are the same person. The teaser for episode 6 shows Angela confronting Dexter about this revelation. Will Angela discover even more about Dexter's dark past?
New episodes of Dexter: New Blood air Sunday nights at 9 PM ET on Showtime.