'Dexter': New Cast Additions Offer Insight Into the Plot of the Revival Series
The cast of the Dexter revival is starting to take shape. In addition to our original favorites such as Michael C. Hall, the show will also bring on several newcomers. The revival is being marketed as the final chapter of Dexter Morgan's story and, from the looks of it, it seems like it's going to go out with a bang. Learn more about the revival series and its cast, here.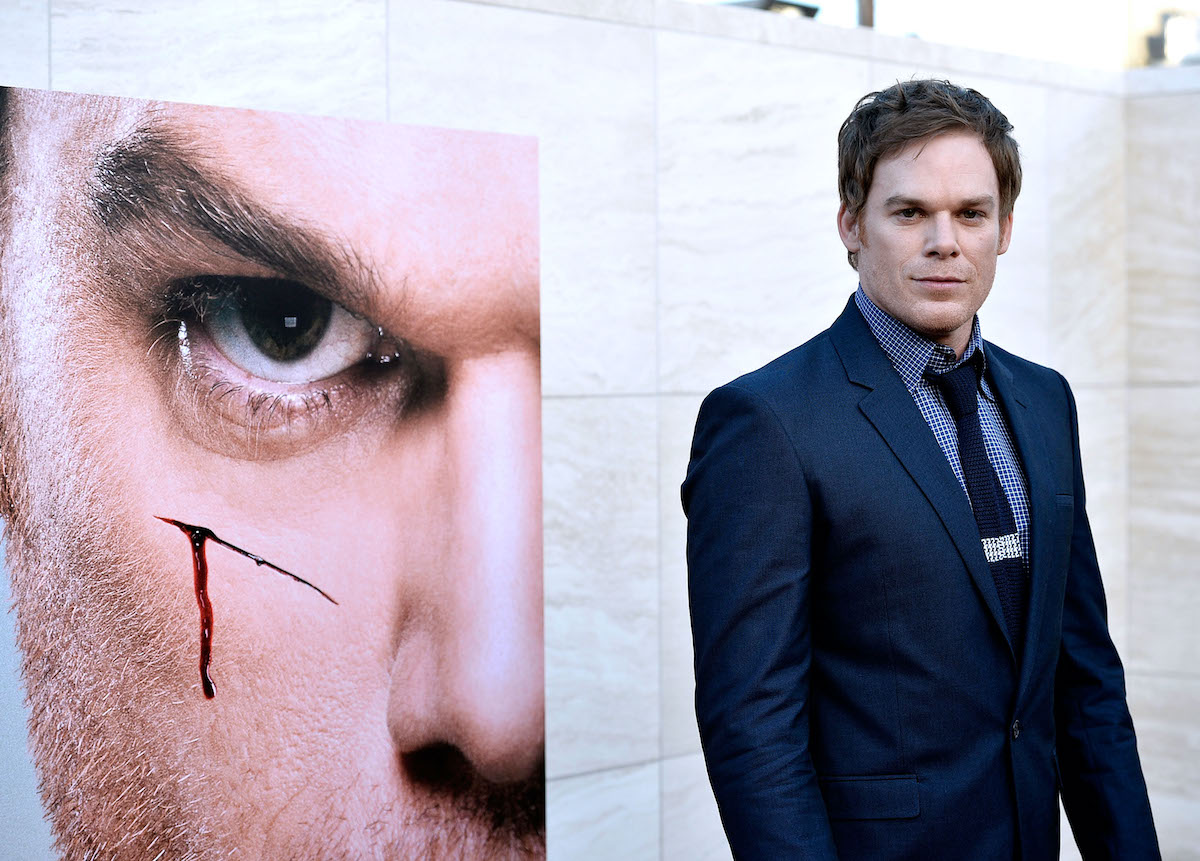 How 'Dexter' ended
After nearly seven years and eight seasons, Dexter ended in 2013 with what has been called one of the most disappointing finales ever.
Full of grief and despair for the pain he's caused his loved ones, Dexter drove his boat out to sea as a hurricane approached Miami, seemingly to kill himself. But as it turned out, he was just faking his death amid heat from law enforcement.
In the final moments of the show, it was revealed that Dexter went into self-imposed exile in Oregon, where he started over as… a lumberjack.
While the finale was widely panned by fans, producers defended it. Executive producer Sara Colleton told Entertainment Weekly that it only made sense for Dexter to isolate himself given his past longing for real human connection.
"His punishment is banishment. He sends himself into exile. Killing himself is too easy. When he turns and looks into the camera at the end he's stripped everything away," Colleton said.
"It seemed like the ending that was most justified," added showrunner Scott Buck.
The revival series will continue Dexter Morgan's story
According to The Hollywood Reporter, Showtime's longline for the show says, "Set 10 years after Dexter Morgan went missing in the eye of Hurricane Laura, the revival sees the character now living under an assumed name in a world away from Miami."
Showrunner Clyde Phillips said on The Hollywood Reporter's TV's Top 5 podcast that the revival will make up for the finale. But he again noted it won't be erasing anything that previously happened.
"Ten years, or however many years, have passed by the time this will air, and the show will reflect that time passage. So far as the ending of the show, this will have no resemblance to how the original finale was. It's a great opportunity to write a second finale."
The 10-episode series is expected to air later in 2021, should coronavirus (COVID-19) restrictions allow it.
The cast of the 'Dexter' revival, revealed
Earlier in January, TV Line reported that The Crown actor Clancy Brown will star in the revival as Kurt Caldwell, the de facto mayor of a small town in New York who "realized the American dream by going from driving big rigs, just like his father did, to now owning several trucks and the local truck stop. Powerful, generous, loved by everyone — he's a true man of the people. If he's got your back, consider yourself blessed. But should you cross Kurt, or hurt anyone that he cares for, God help you."
Julia Jones of The Mandalorian will play Angela Bishop, "the first Native American Chief of Police in her town in upstate New York," according to a statement from Showtime. Bishop is also the mother of a "brash and opinionated teenage daughter" named Audrey, who will be played by Believe actor Johnny Sequoyah.
Sylvie's Love actor Alano Miller, meanwhile, will play police sergeant and high school assistant wrestling coach Logan.
Then there's Jack Alcott from THE GOOD LORD BIRD as Randall, "with whom Dexter (Michael C. Hall) has a meaningful encounter."
Just like before, it sounds like there will be a lot more crime and pressure from law enforcement in the revival. But we'll have to wait and see what exactly happens. In the meantime, check out more of our TV coverage below.