'Dexter': This On-Screen Sibling Duo Was Married in Real Life While Playing Brother and Sister
Celebrities Michael C. Hall and Jennifer Carpenter were co-stars on the hit TV series Dexter. The two played a dynamic duo that fans came to love. But audiences didn't like the show's finale and hope the revival brings both characters back.
Viewers noticed the on-screen chemistry between the actors immediately. On the show, Hall and Carpenter portrayed siblings. But their real-life relationship was vastly different.
'Dexter' stars Michael C. Hall and Jennifer Carpenter are successful actors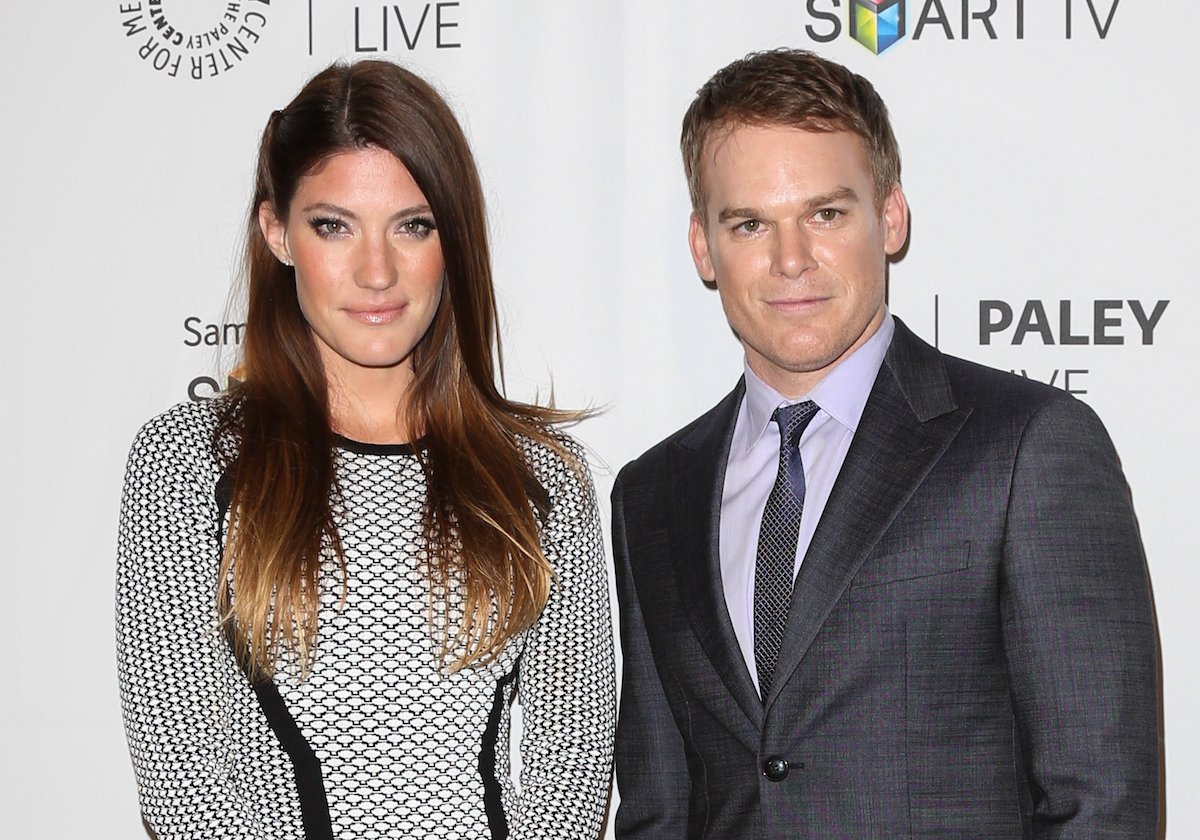 Dexter star Michael C. Hall began his acting career in stage productions. He saw success and soon went on to work in television. One of the actor's biggest TV roles was David Fisher in Six Feet Under. Hall has earned several Emmy nominations and won a Golden Globe.
For a while, Hall battled Hodgkin's lymphoma, a type of cancer. He kept it a secret until late 2009. The star's treatment was successful, and he completely recovered. Today, Hall still acts and has new projects in the works.
Jennifer Carpenter was born in Kentucky and studied at Juilliard. Like Hall, she began her career on the stage. She performed in The Crucible on Broadway. Later, her turn in the film The Exorcism of Emily Rose earned her critical praise. She won an MTV Movie Award in 2006.
In 2019 Carpenter played Erica Shepard on the one-season TV show The Enemy Within. She played a CIA deputy director of operations. After being imprisoned for sharing information with a Russian criminal, she gets called onto the scene to investigate the same suspect.
Michael C. Hall's and Jennifer Carpenter's roles on 'Dexter'
RELATED: 'Dexter' Season 9 Teaser Photo Hints at His New Life After Becoming a Lumberjack
Hall and Carpenter starred in the 2009 Showtime crime drama Dexter. Hall portrayed the title character, a forensic technician. Dexter Morgan specialized in analyzing bloodstain patterns. However, his life outside work involved being a serial killer vigilante.
The main character had a desire to kill since he was young. His adoptive father, a homicide detective, taught him to kill other murderers as a way to control his impulses. Hall gained immense popularity for his performance. At one point, he almost rejected the role but changed his mind.
Carpenter played Dexter's adoptive sister and co-worker, Debra Morgan. The character provided a morally correct sense of justice in contrast to her brother. Though Debra was caring, she displayed a tough persona. After eight seasons, the show came to an end. In the series finale, Debra fell into a coma, and Dexter dropped her body into the ocean.
Dexter ended years ago but was recently revived for another season. Hall will reprise his role, but Carpenter's future in the new series remains unknown.
Michael C. Hall and Jennifer Carpenter were married
RELATED: Is Jennifer Carpenter Coming Back to 'Dexter'? New Video Fuels Speculation
Behind the scenes of many shows, cast members have unique relationships with one another. Some may already be together, while others start a romance sometime after filming. Carpenter and Hall portrayed siblings on Dexter. According to Insider, the two stars were married for a while in real life.
In 2007, Hall and Carpenter became romantically involved a year after the show debuted. They married the following year. But they divorced in 2011.
Soon after the separation, some observers speculated Hall had gotten together with co-star Julia Stiles. However, Stiles explained she played no part in the break-up. Hall and Carpenter continued to work together until Dexter ended.
The two actors assured fans they worked things out and maintained respect for each other.