'Dexter' Season 9 Set Photos Reveal Look at Villain's Life
The Dexter revival is one of the most anticipated shows of 2021. It comes nearly a decade after the hit Showtime series went off the air, ending with Dexter Morgan (Michael C. Hall) ditching Florida for Oregon and becoming a lumberjack. Many fans are wondering what Dexter is doing now and what his life has been like but, with limited information, there's not much to go on.
It was previously reported that he's been on the east coast, where he'll make at least one enemy, Clancy Brown's Kurt Caldwell. Now, Dexter Season 9 set photos are starting to emerge that offer a closer peek inside Caldwell's life. See them here.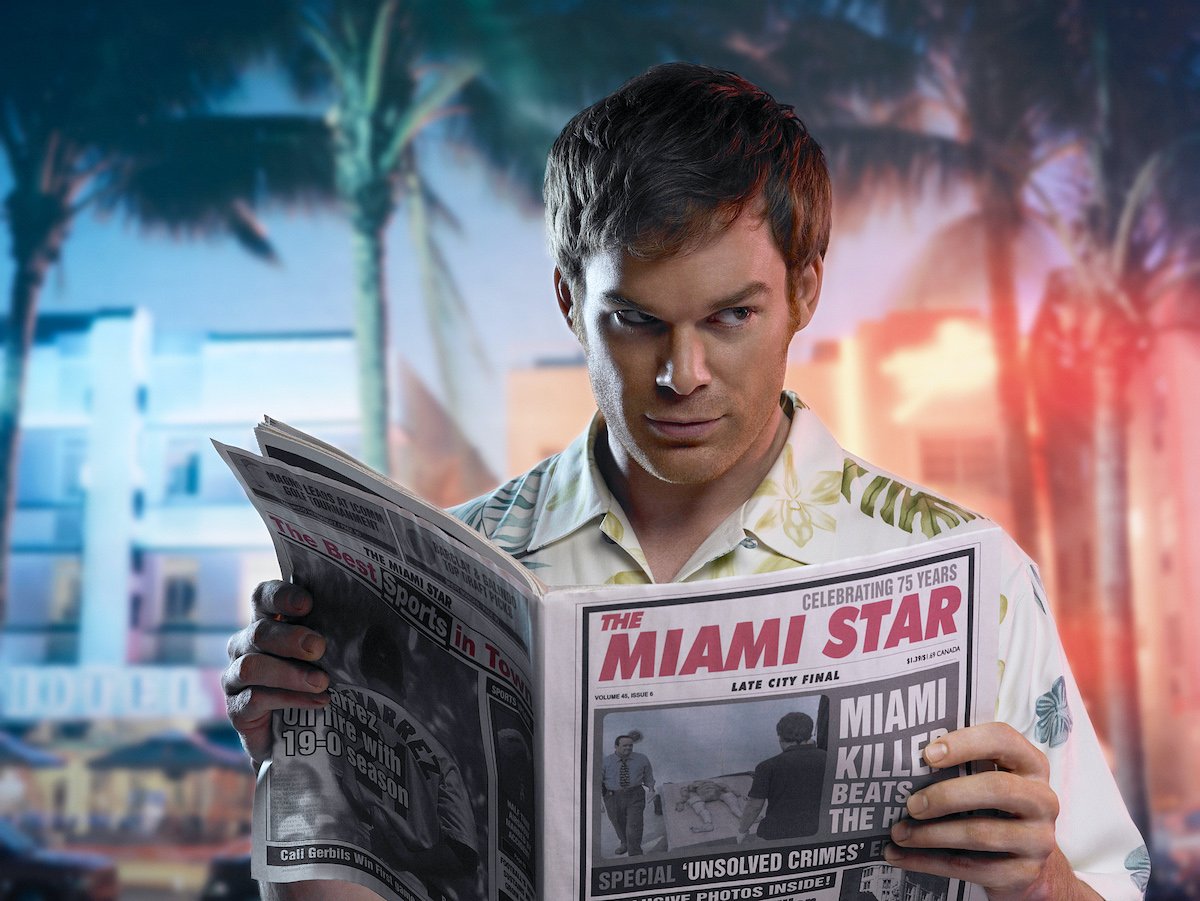 What we know about 'Dexter' Season 9
The revival will continue Dexter's story, but instead of beginning from where it left off, it'll jump ahead to the present.
"We want this to not be Dexter Season 9," showrunner Clyde Phillips previously told The Hollywood Reporter. "Ten years, or however many years, have passed by the time this will air, and the show will reflect that time passage. So far as the ending of the show, this will have no resemblance to how the original finale was. It's a great opportunity to write a second finale."
TVLine reports the revival will find Dexter in the fictional New York town Iron Lake, where he'll reportedly meet Caldwell, the town's "unofficial mayor."
Caldwell's character description says he "realized the American dream by going from driving big rigs, just like his father did, to now owning several trucks and the local truck stop. Powerful, generous, loved by everyone — he's a true man of the people. If he's got your back, consider yourself blessed. But should you cross Kurt, or hurt anyone that he cares for, God help you."
RELATED: 'Dexter' Fans Notice Something Disturbing in Background of Season 9 Teaser
See some of the 'Dexter' Season 9 set photos, here
During the week of May 2, the fan page Dexter Daily obtained and published photos allegedly from the set of the revival, which is reportedly being filmed in parts of Massachusetts.
The photos purportedly show Hall at Caldwell's business Truck Stop Diner. It's a small shop covered with what appears to be fake snow with a sign on it saying it's open 24 hours a day.
In the back is a "wooden warehouse," which was reportedly also staged, with writers speculating that it could be where Caldwell's "secrets" are and where he and Dexter will have "killer moments." See the pictures on the Dexter Daily website.
RELATED: 'Dexter': Michael C. Hall Reveals Details About Dexter's New Life: 'His Life Is Completely Recontextualized'
The revival, which is a limited series, is expected to air sometime in the fall of 2021. It'll consist of 10 episodes, but Hall has said there could be more episodes after that. "I'm reluctant to say 'definitely', you know?" he told NME when asked if the revival will conclude Dexter's story. "Let's see. What's plain now is that there's 10 new episodes."