'Dexter' Season 9 Teaser Photo Hints at His New Life After Becoming a Lumberjack
There's finally a look at Michael C. Hall's return to Dexter. Released in 2006, the show followed the life of Dexter Morgan, a blood-spatter analyst for the Miami Metro Police Department by day and a serial killer by night. Dexter was an instant hit that ran for eight seasons before ending in 2013 with one of the most contested finales in TV history.
In the last episode, Dexter fled Florida for Oregon, where he assumed a quiet life as a lumberjack. However, it seems he's gone through yet another transformation as his next chapter in the upcoming revival series begins.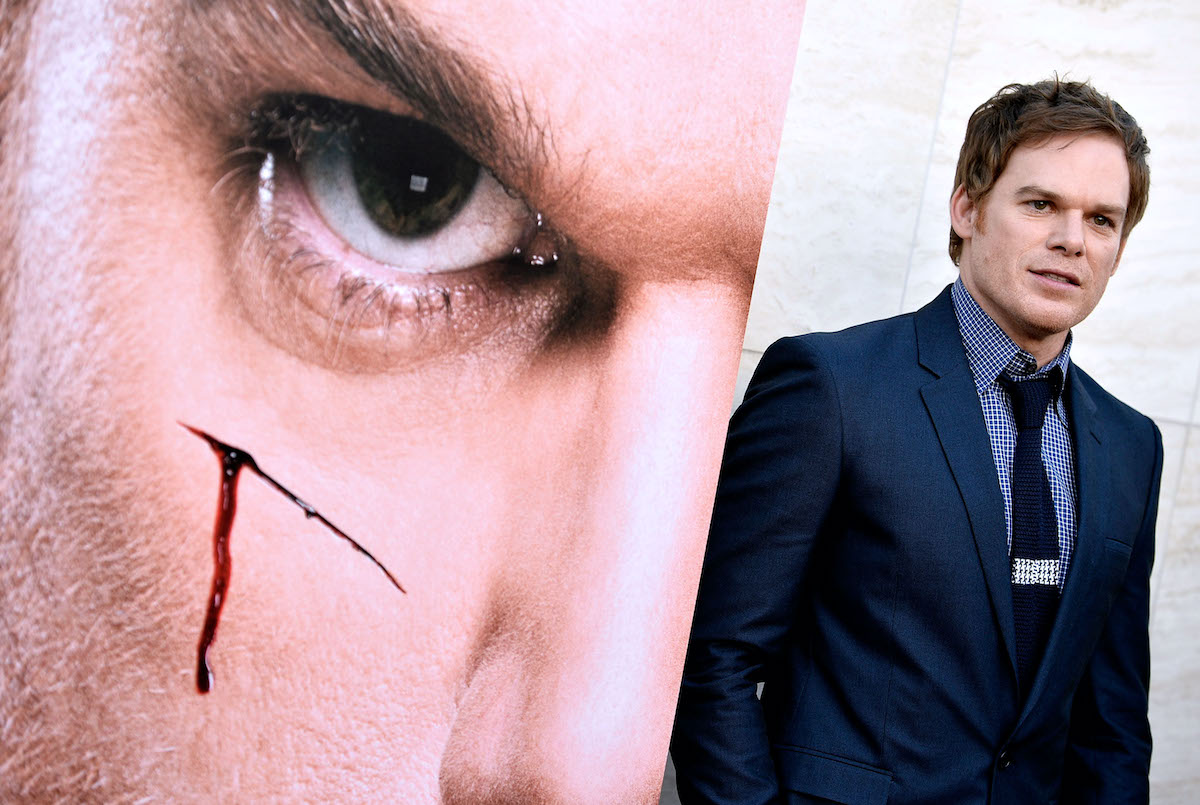 'Dexter' is returning to Showtime
After a seven-year wait, Showtime announced in October 2020 that it had approved a 10-episode limited series revival of Dexter. The reboot aims to make up for the finale episode but, to clarify, it's not a do-over. The official logline says it's set "10 years after Dexter Morgan went missing in the eye of Hurricane Laura" and "sees the character now living under an assumed name in a world away from Miami."
Here's a first look at the 'Dexter' revival
A photo obtained and published by Pop Culture reveals Dexter has since abandoned his lumberjack look. He now has a clean-shaven face with his orange hair cut low and neat. TV Line adds that Dexter has moved away from Oregon for the fictional small New York town Iron Lake, where he'll, unfortunately, fall back into old habits.
Speaking to TV Insider, showrunner and executive producer Clyde Phillips said that while Dexter seemed to put his murdering days behind him in the original series, he won't be able to sustain that. "Dexter always has what we call 'the dark passenger' living inside him," Phillips explained. "He is more grounded than he's ever been, but that dark passenger is a voice he cannot deny. This is Dexter. People are going to die."
Plot details remain limited, but the cast additions offer up some insight into what could happen. Clancy Brown of The Crown will play the main antagonist, Kurt Caldwell, a businessman deeply invested in his community. "Powerful, generous, loved by everyone – he's a true man of the people. If he's got your back, consider yourself blessed. But should you cross Kurt, or hurt anyone that he cares for, God help you," his character description says in part.
When does 'Dexter' return?
According to The Telegram & Gazette, production on the Dexter revival started in February, with plans to begin airing episodes later in 2021. The exact premiere date is not yet known, but we'll be sure to update you when that information becomes available. In the meantime, check out more of our Dexter coverage below.