What Is 'Dexter' Star Michael C. Hall's Net Worth?
A decade ago, viewers became drawn to the series Dexter, which starred celebrity Michael C. Hall. The actor took his role seriously and did plenty of research on killers, which showed onscreen. Now, fans get to enjoy seeing him portray his character once again. 
The show drew in millions of viewers, and its popularity led to Hall getting large paychecks. As a result, the star's net worth grew during that time. He is still worth a lot of money today. 
Michael C. Hall is an award-winning actor
At the start of his career, Hall was a successful stage performer in New York. He performed in William Shakespeare's Cymbeline and starred in The Realistic Joneses on Broadway. In 2001, Hall began working for television when he appeared in the HBO show Six Feet Under. 
Hall played a closeted funeral director named David Fisher, and the role would help raise the star's popularity. According to Biography, his performance earned the actor an Emmy nomination. Hall shared two Screen Actors Guild Awards with the other cast members. 
The highlight of Hall's career would have to be his starring role in Dexter. The star portrayed the main character of the same name. Dexter is a Miami police blood splatter analyst in addition to being a serial killer vigilante. Hall won a few Golden Globe and SAG awards for his performance. 
In 2013, the series finished airing, but there will be a revival in 2021. So far, there will be 10 new episodes to continue the franchise. Hall returned to reprise his role. 
'Dexter' star Michael C. Hall's net worth is in the millions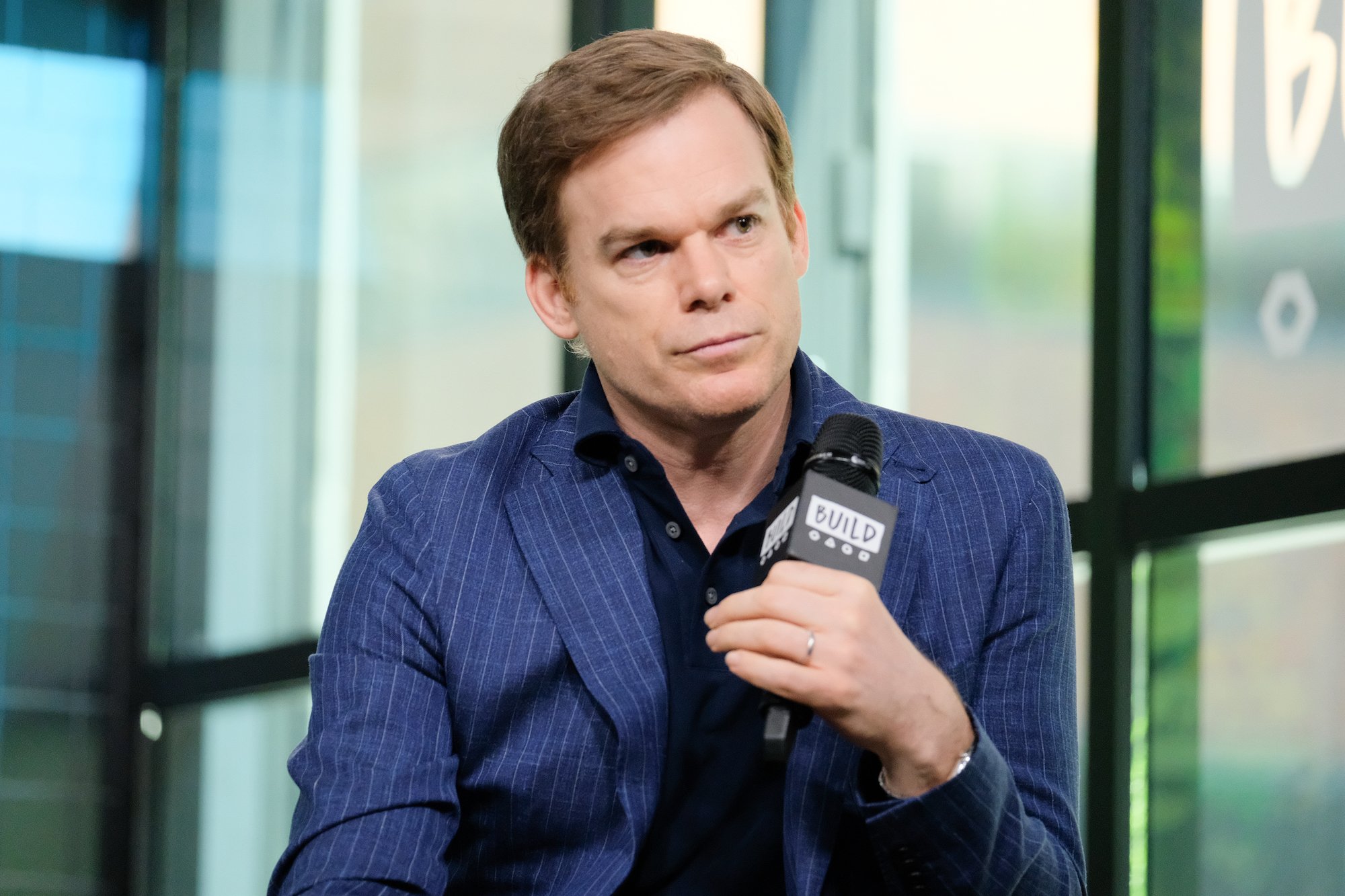 Since Dexter ended, Hall continued to get multiple acting credits under his belt. The actor guest-starred in an episode of The Crown. He also appeared in the films Christine, Game Night, and The Report. Of course, Hall continued to be active in theater. 
Hall accumulated a considerable amount of wealth during his career. According to Celebrity Net Worth, the star's net worth currently is $25 million. Besides working in films and commercials, he gained a lot of money while filming Dexter. 
The middle seasons of the show provided Hall with paychecks of around $150,000 per episode. In the last couple of seasons, the actor made $350,000 an episode. Hall received $4.5 million for the entirety of the final season. 
It is unknown how much the star is making for his role in the revival series. Hall also is working on other projects that will be a source of income. 
Michael C. Hall had cancer when he was younger
Born in 1971, Hall grew up in North Carolina as an only child. He has gotten married multiple times, with his first wife being actress Amy Spanger. For a while, the star was married to fellow cast member Jennifer Carpenter. Currently, Hall lives in New York City with his third wife, Morgan MacGregor. 
Like many other actors, Hall is no stranger to method acting. To prepare for the role of Dexter, the actor walked around New York to stalk a few pedestrians. He watched people who were alone, so he could get into the mindset of his character. 
When he was 38 years old, Hall had a form of cancer called Hodgkin's lymphoma. The celebrity was undergoing treatment and managed to keep his illness a secret until he finished with season four of Dexter. People noticed his physical changes, so he eventually made a public announcement. 
As a kid, Hall's father died of prostate cancer at the age of 39. Fortunately, Hall's treatment was a success, and he fully recovered in 2010. He explained he was glad to share his story since it could be a source of inspiration to fans.