'Dexter': Yvonne Strahovski Reveals Whether She's in the Revival
Dexter fans are getting more and more excited about the revival series. But there are still big questions in the air, like who's returning exactly. Of course, Michael C. Hall (Dexter Morgan) will reprise his role, but he's so far the only original actor confirmed for Dexter Season 9.
As viewers await the premiere of the show, one of his former co-stars has ruled out their involvement. Yvonne Strahovski, who spent the last two seasons on the series as Hannah McKay, revealed in an interview that the team never asked her to reprise her role.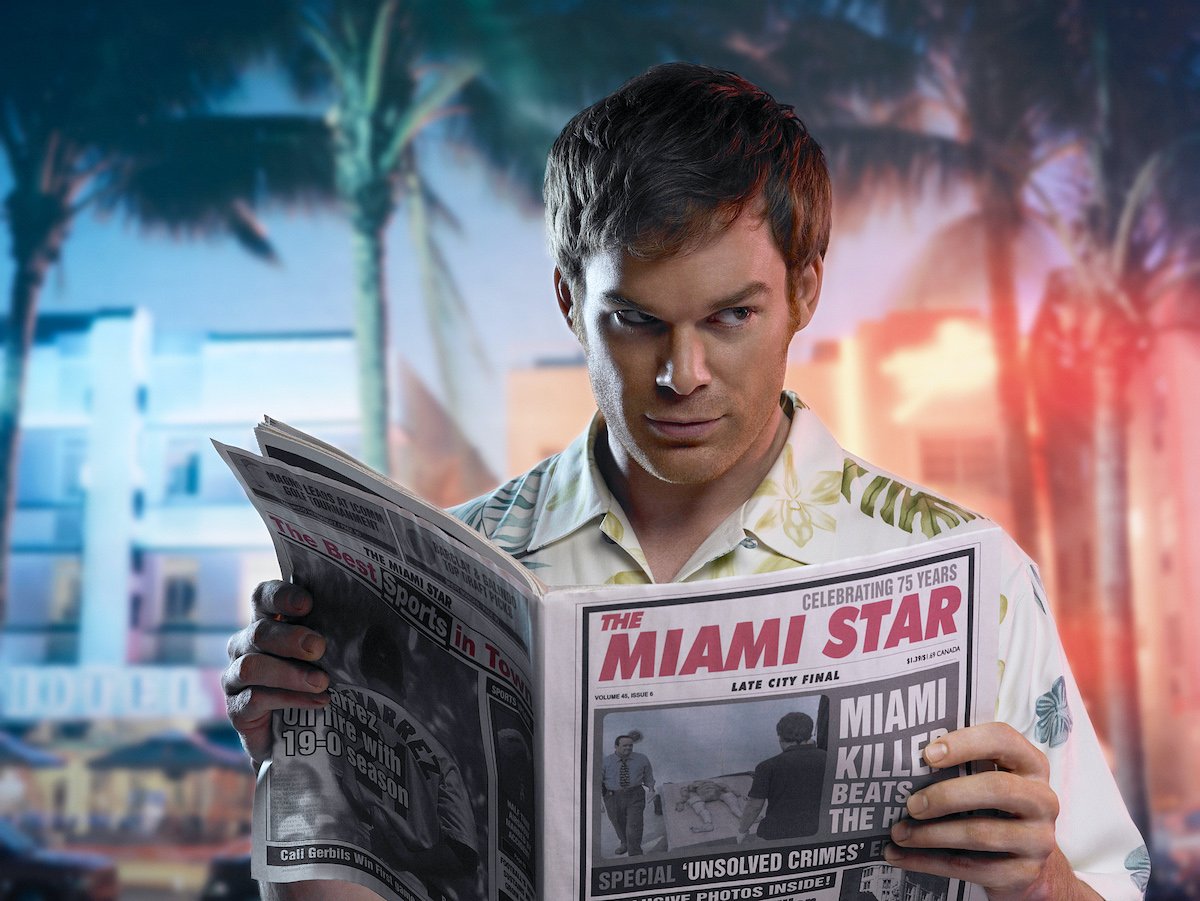 Yvonne Strahovski said she's not in the 'Dexter' reboot
Visiting Watch What Happens Live with Andy Cohen, Strahovski was asked whether she's working on the show, which has been taping for weeks in Massachusetts. She replied, "I'm so sorry to break it to everybody, but I haven't heard anything about the reboot."
"So it doesn't seem that Hannah McKay's making a return," she continued. "I have a theory that perhaps, um, perhaps uh Harrison has already murdered her and is following in the footsteps of his father. I don't know. I don't know anything."
Hannah was last seen in the series finale when Dexter left his son, Harrison, in her care. He planned on coming back to them but ultimately decided against it. Instead, he faked his death, moved to Oregon, and took on a new life as a lumberjack.
One would think Hannah would be among the likeliest characters to come back, given how the story ended. But from the sounds of it, it looks like Showtime and the Dexter team had other plans.
Strahovski's revelation comes after James Remar (Harry Morgan) revealed that he also hadn't been invited back. "They didn't ask any of the original cast back, so I don't know what they're doing…" he added in a May video message, which was re-posted to Reddit. "I really have no idea. It's too bad because all of us wanted to go back. But, you know, it's their show, so they're gonna do what they wanna do."
But Michael C. Hall will be around several new characters
The revival series, which is set 10 years after the events in the finale, will find Dexter in a new setting with new people, including Clancy Brown's Kurt Caldwell. According to TVLine, his character synopsis says Caldwell is the town's "unofficial mayor."
"He realized the American dream by going from driving big rigs, just like his father did, to now owning several trucks and the local truck stop," his character description reads. "Powerful, generous, loved by everyone — he's a true man of the people. If he's got your back, consider yourself blessed. But should you cross Kurt, or hurt anyone that he cares for, God help you."
There's also been speculation that Jennifer Carpenter (Debra Morgan) could show up, possibly as Dexter's conscious. The rumors have been fueled by certain social media posts from the actor, including a reported now-deleted post of her in Massachusetts at the time of filming. But Carpenter hasn't commented on the speculation.
We guess we'll see what happens when Dexter returns in the fall of 2021.