Diana Ross Allegedly Whacked an Airline Agent With a Hatbox 'Upside the Head'
Diana Ross made her childhood dreams come true as part of The Supremes and later, as a solo artist. With talent and a carefully crafted Motown image, she became a symbol of glamour, success, and an era in pop music.
Ross (and her former group) has influenced a number of singers since coming out in the 1950s, but not everything has been rosy. At times, she's courted controversy due to her behavior off stage, including an alleged incident involving an airline employee.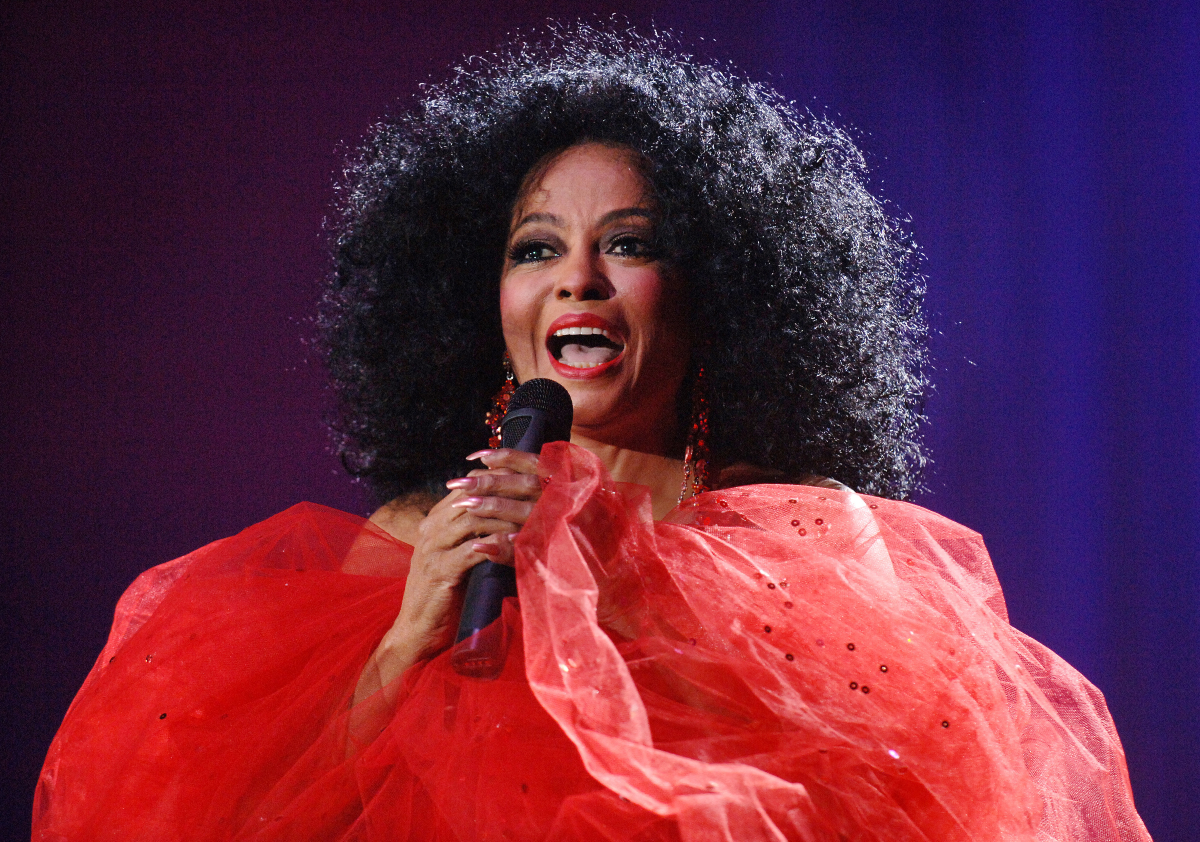 The Supremes scored a Las Vegas revue
By 1966, The Supremes were experiencing contention in their ranks between Florence Ballard and Diana Ross. Much of it was linked to Berry Gordy's treatment toward Ross and his tendency to favor her personal and professional needs. But that didn't stop the group from recording, performing, and booking shows.
They landed a major engagement at the Flamingo Hotel in Las Vegas, making their debut at the venue in September 1966. The group performed a medley of their hits through mid-October, and during their stay, Ross and Berry even spent some time gambling.
But Ross had to take a trip back home for a dental emergency, and that's when a problem arose.
Diana Ross allegedly hit an airline agent with a puppy and hatbox
According to J. Randy Taraborrelli's Diana Ross: A Biography, Berry arranged a trip for Ross to return to California for dental work. She had an appointment the morning following the Supremes' first night at the Flamingo.
So, Berry set up a plane, helicopter, and limousine to take her and her manager Joe Schaffner to Burbank, and then a return trip. Per Taraborrelli, when she arrived at the ticket desk for her flight back to Las Vegas, she "was still in pain and in a bad mood as a result."
The Western Airlines agent informed Ross she could not bring her dog on the flight. "What dog? Why this is hatbox with a hat in it," Ross allegedly replied.
Apparently, Ross had a Maltese tucked away in the box, and the agent heard barking. Ross denied any wrongdoing and asked the woman if she was accusing her of lying.
Schaffner attempted to diffuse the situation. He explained that they brought the dog on the first time and begged the representative to do it again.
When they refused again, Ross "lost her temper" and told the agent she was being rude, and it was the last thing she needed after having dental work. She brought up her stage show in Las Vegas, but then took it a step further, per Taraborrelli.
Schaffner chuckled as he shared the details. "Before I knew what was happening, Diane took the hatbox and started hitting the agent all upside the head with it — and the damn dog was still in the box!" he said.
Berry Gordy was upset with Ross
How'd they get around that debacle? Schaffner apologized and "slipped the agent some money for her trouble and the favor."
Once Ross and Schaffner arrived in Las Vegas, he let Gordy know about the airline mess. Gordy was not happy about it, and he gave Ross a lengthy reprimand about her behavior and reminded her about proper etiquette.