How Diana Ross' Daughter Knew Berry Gordy Was Her Biological Father Before Her Famous Parents Revealed the Truth
Music legend Diana Ross became a star through the iconic singing group, The Supremes. While living in Detroit with her friends Mary Wilson, Florence Ballard, and Barbara Martin formed The Primettes and performed across the city. Soon, Martin left the band, and Ross, Ballard, and Wilson inked a recording deal with Motown CEO Berry Gordy, Jr.
Throughout her early career, Ross and Gordy had an ongoing relationship. The "Ain't No Mountain High Enough" singer eventually became pregnant with her boss' child in the 1970s. However, the pair kept their lovechild, Rhonda Ross Kendrick's roots a secret from her until she was a teenager, even though she knew all along.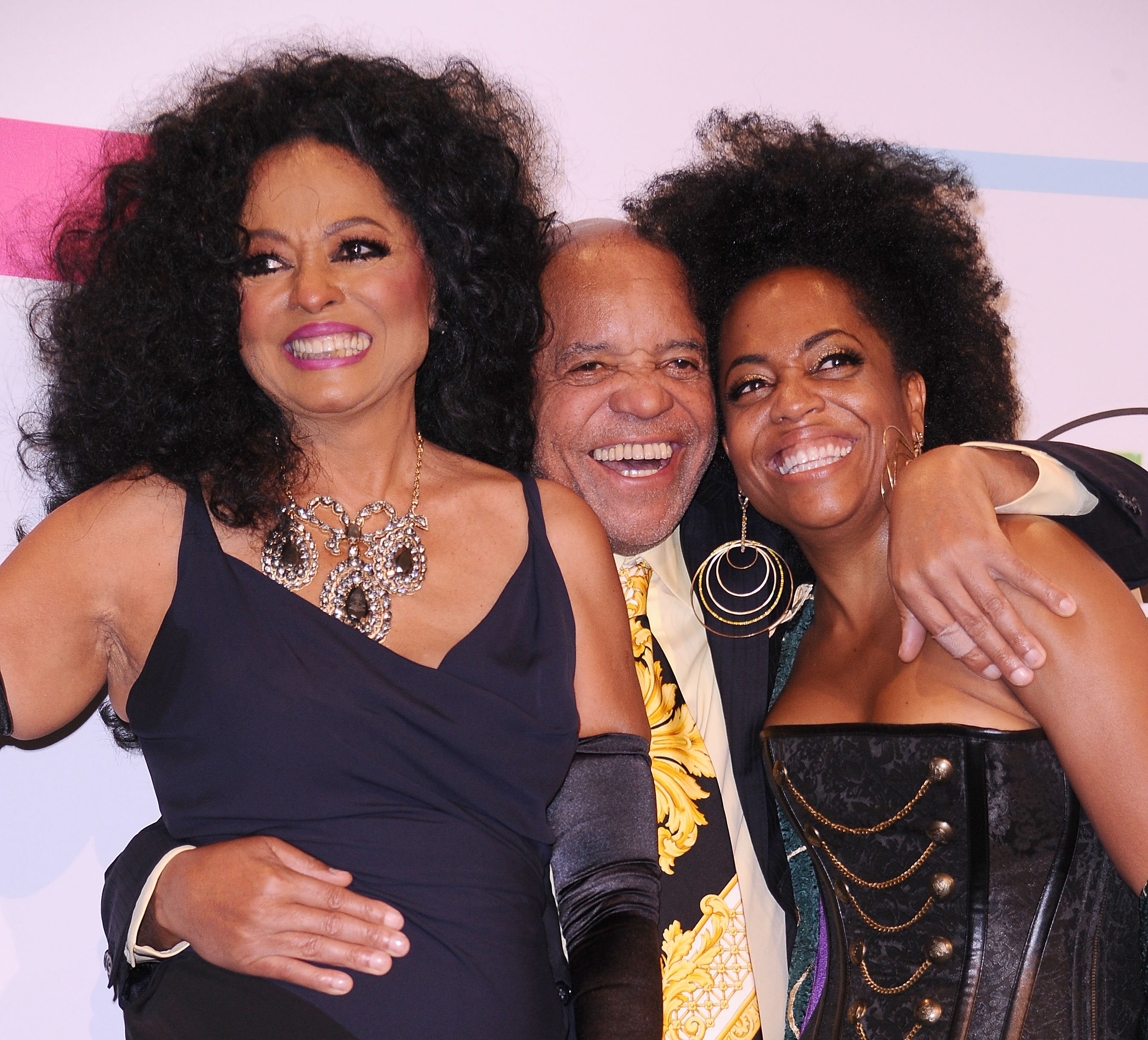 Diana Ross' daughter believed Berry Gordy was her 'uncle' until she was 13
During the 1960s and 1970s, Ross and Gordy had a secret on-again, off-again relationship. According to Redbook, the romance began around 1965. Although they were madly in love, the pair kept their affair private. In 1971, Ross left Gordy and married her manager, Robert Ellis Silberstein.
RELATED: Diana Ross Refused to Watch 'Dreamgirls' When It Came Out: 'It Is Not Our Story'
Amid her marriage to Silberstein, the "I'm Coming Out" singer continued to work with Motown and Gordy. Together, the duo launched Ross's film career through the biopic, Lady Sings the Blues. While preparing for her role as Billie Holiday, she found out she was pregnant with her first child. Although Ross and Silberstein were already married, they both knew that her daughter, Rhonda, was Gordy's biological child. 
Despite her true paternity, Silberstein raised Rhonda as his daughter. Before revealing the truth about their child's biological father, Rhonda told The New York Post that she referred to Gordy as her "uncle." 
The way Diana Ross' child knew Berry Gordy was her father
When Ross and Silberstein told Rhonda the truth about her biological father, the singer told NYP that she felt relieved. During her childhood, she explained that she always noticed that she didn't look exactly like her siblings. However, Rhonda couldn't shake the striking resemblance she had to Gordy.
RELATED: The Supremes' Diana Ross Got Called Out at the Rock and Roll Hall of Fame
"The bottom line was, I looked just like [Gordy], and my sisters looked just like their father, a 6-foot-tall Jewish American man," she explained, adding that Silberstein "knew I wasn't his when my mother was pregnant."
Why Rhonda Ross isn't upset with her parents today
After she learned the truth about Gordy, Rhonda and her family became closer than ever. The singer/actor remained close to Silberstein long after her parents divorced in 1977. Additionally, Rhonda praises her mother for raising five children while having a demanding career. Ross had four other children- Chudney Ross, Tracee Ellis Ross, Evan Ross, and Ross Naess after Rhonda was born.
RELATED: Diana Ross Allegedly Whacked an Airline Agent With a Hatbox 'Upside the Head'
"We were not raised by nannies," she said of her mother. "She'd do a gig in Atlantic City and helicopter back and forth to be there in the mornings to get us off to school. My grandmother was around till I was 13, so we had that support, but my mother didn't work on Christmas, New Year's, or any of our birthdays."
In 2009, Ross and Gordy became grandparents to Rhonda's child, Raif-Henok Emmanuel Kendrick.