Diana Ross on When She Feels Her Sexiest and Most Feminine
Music legend Diana Ross has been in the spotlight for over 60 years. After stepping onto the music scene with the Supremes, she created a lane for herself in 1970. Ross earned multiple accolades through her solo careers, including Grammy Awards and starring roles in feature films.
Although she's had several jobs, the "Ain't No Mountain High Enough" artist said one role makes her feel incredibly sensual.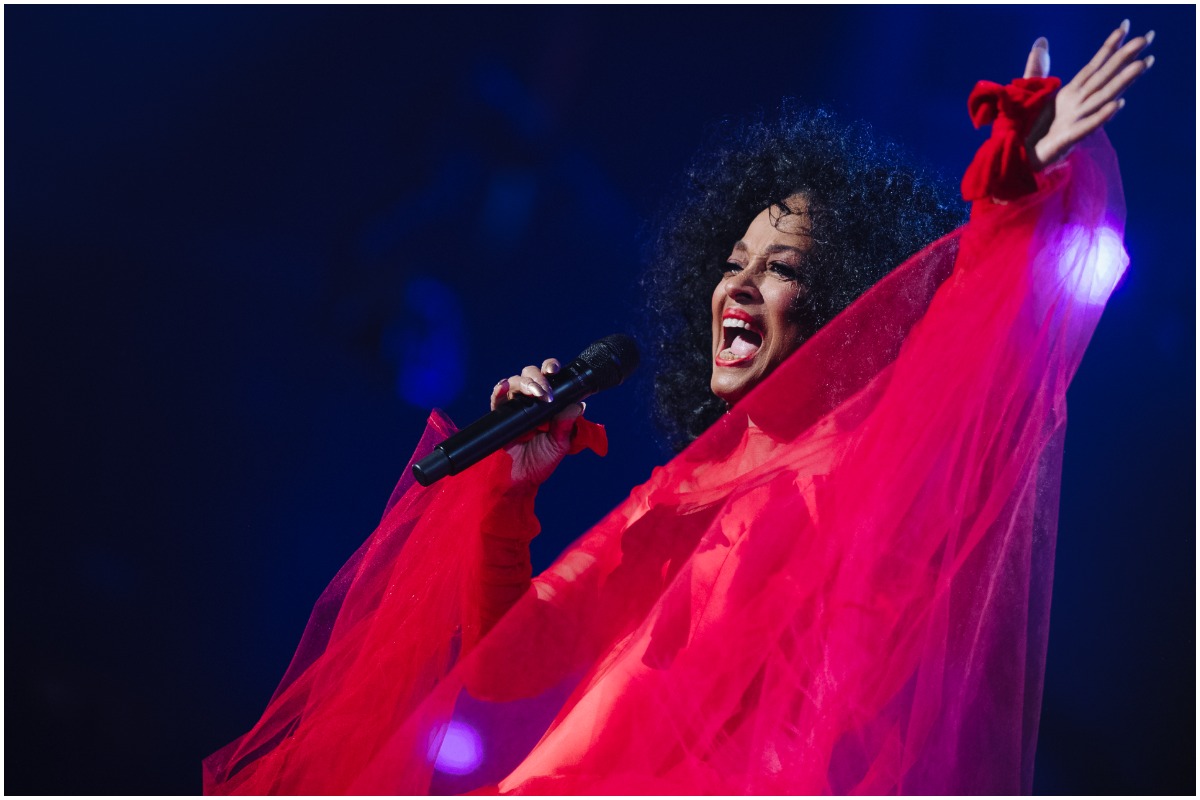 Diana Ross feels 'very sexy' while performing onstage
In 1970, Ross and Berry Gordy worked on creating her solo music takeover. Once she released her eponymous album that same year, she gained the attention of many music fans. With songs like "Something on My Mind," "I Wouldn't Change the Man He Is," and "Keep An Eye," Ross soon showed her supporters that she wanted a different sound than the Supremes.
RELATED: Diana Ross Was Childhood Neighbors With This Legendary Singer
After Diana Ross was released, Ross created over 20 more albums as a solo performer. Additionally, the singer became known for her onstage performances. In July 1983, she sang in front of a massive crowd for Diana Ross, Live in Central Park. She also headlined several concerts and sporadically reunited with Motown and the Supremes. 
During a 1997 interview with Rolling Stone, Ross shared that she didn't mind frequently performing and touring. The artist declared that being on stage was when she felt her sexiest. 
"I feel very sexy," Ross said of being onstage. "I've always been sexual. I haven't given up on sex yet – that's probably why I've got five kids. I like it a lot. It's my form of intimacy in my personal relationships. I feel my femininity when I'm working. When I walk through audiences, I like to touch them and hold them, and they like to touch and hold me."
The Supremes lead singer once said she 'walks with a rhythm'
Although she has cranked out several albums throughout six decades, Ross took a break from recording new music in the 1990s. Around the same time, she focused on acting and played Brandy's mom in Double Platinum. Additionally, Ross took some time away from the studio to raise her five children- Rhonda Ross Kendrick, Chudney Ross, Tracee Ellis Ross, Evan Ross, and Ross Naess.
RELATED: The Supremes: Why Diana Ross Had a Breakdown on Stage
Even though she took a break from recording, Ross performed her lengthy catalog on tour. When she wasn't performing, the singer told Rolling Stone that she took music with her wherever she went. 
"I sing all the time," Ross said. "Music is a part of my being. Like when I'm walking, I walk with a rhythm. I carry myself as if there's music inside. I can be on an elevator, and I might hum a song or sing something, and someone might get off the elevator and say, "Thanks for this concert." And I don't even realize I'm humming."
How much money is Diana Ross worth?
RELATED: Diana Ross Once Fired Her Entire Staff on a Whim
In June 2021, Ross announced her return to music after 22 years. The "Endless Love" singer stated on Twitter that she released a song called "Thank You." Additionally, the 77-year-old artist said she's working on an album with the same title. According to Ross' account, the project debuts in Sept. 2021. 

Ross' sales from Thank You will add to her already impressive net worth. Per Celebrity Net Worth, the legendary singer is worth $250 million.