Why Diana Ross Hates Sweets
Many popular music artists have shared their admiration for singer Diana Ross. From Mariah Carey to Beyoncé, the superstars of today credit the Supremes lead performer for her stunning performance looks and stage presence. The mother of five has also received praise for her youthful persona and small frame throughout the years.
Ross once explained why no one will ever see desserts in her pantry.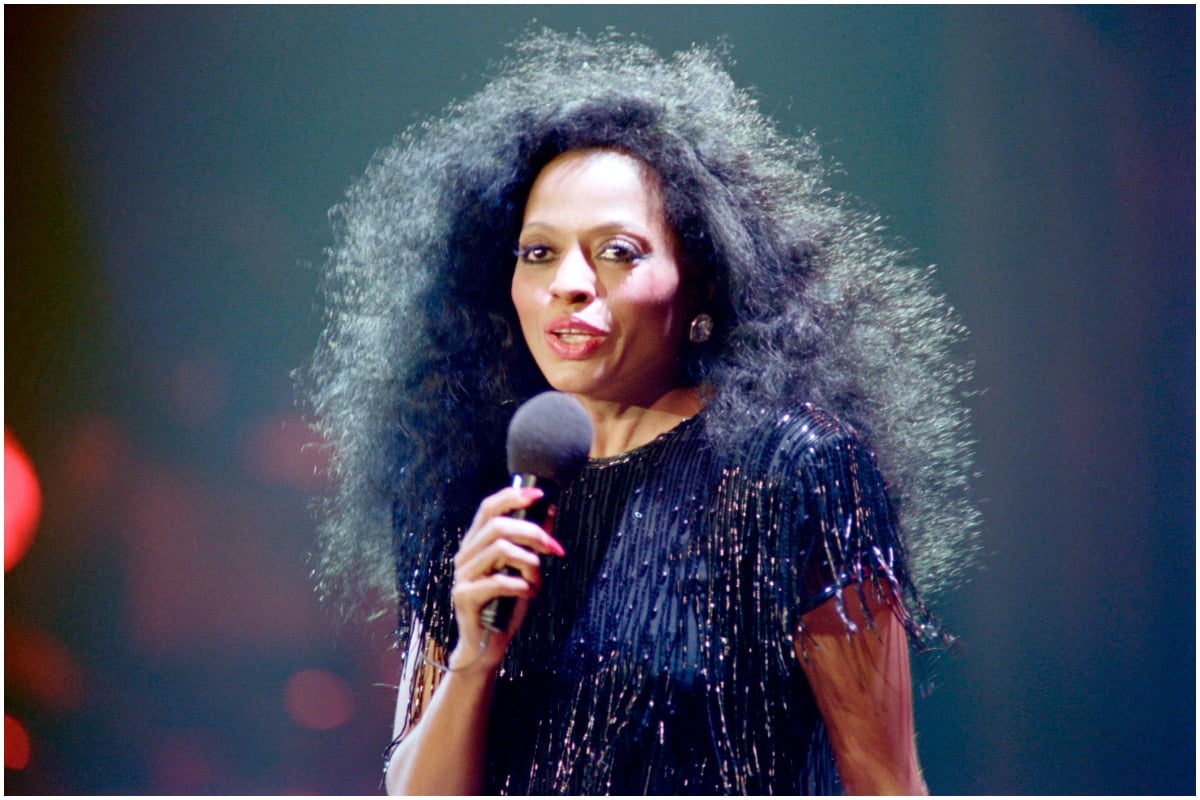 Diana Ross 'doesn't care about sweets'
In the 1970s, Ross started her solo career after leaving the Supremes. Soon, she and Berry Gordy worked on her first album, Diana Ross. Additionally, the singer began taking Hollywood by storm with films such as Lady Sings The Blues, Mahogany, and The Wiz. According to Discogs, the singer recorded over 10 albums during the '70s.
RELATED: Diana Ross Became Pregnant With Berry Gordy's Child While Filming 'Lady Sings the Blues'
Ross toured worldwide while her albums came out. However, she was ready for a new sound in the 1980s. While promoting Ross's 1981 single, "I'm Coming Out," she reflected on her career with pop artist Andy Warhol. In the interview, Warhol asked her how she maintained her physique after years of performing. One of her secrets was refusing to eat sweets such as cookies, cakes, or candy. The artist also doesn't eat much while she's being a boss. 
"When I'm working I actually forget to eat," Ross admitted to Interview Magazine. "I don't eat sweets because I don't care about them. I have no real secrets. I just realize that as I get older, I should stay strong, so I exercise more now. I use the Nautilus equipment whenever I can."

Diana Ross was in her 'best' body during the '80s
Although some of the "Endless Love" singer's fans might not share her willpower, Ross explained that her no "sweets" lifestyle made her confident about her body image. In the same Interview article, she told Warhol that her "body is the best it's ever been in my entire life." The then-37-year-old artist said the confidence came due to getting "curves" after her daughters' births.
RELATED: Diana Ross on When She Feels Her Sexiest and Most Feminine
"All of a sudden, I feel more womanly, I feel like I got a figure," Ross explained. "I was always really straight up and down, the skinny one in the middle."  
The 'Baby Love' artist loves to dance for exercise
In addition to using exercise equipment, Ross shared that she frequently dances at home for her workout. When her favorite club, Studio 54, closed, the Double Platinum star said she found other ways to get her groove on.
RELATED: The Supremes: Diana Ross Once Said the Group Spent Their First Royalty Checks to Buy Houses Next to Each Other
"We move all the furniture back and dance on the stage, too," Ross said of her home dance studio.  "It's not a choreographed kind of thing; it's much freer. It keeps you strong."
In 2021, the Grammy Winner decided to put on her dancing shoes once again. This past June, Ross released a single, "Thank You." The song teases her upcoming album of the following name, which will be her first project in 22 years.