Diana Ross Once Said She Was 'Very Proud' to Live Next to Smokey Robinson-Did They Ever Date?
Diana Ross and Smokey Robinson are two of Motown's most successful popular music artists. The musicians have multiple awards between them and are considered legends in the music industry. Additionally, Ross and Robinson's careers took them to many different places outside of their hometown, Detroit, Michigan.
In 1981, Ross shared that she was honored to call Robinson her friend and former neighbor. However, did the longtime label mates ever date each other?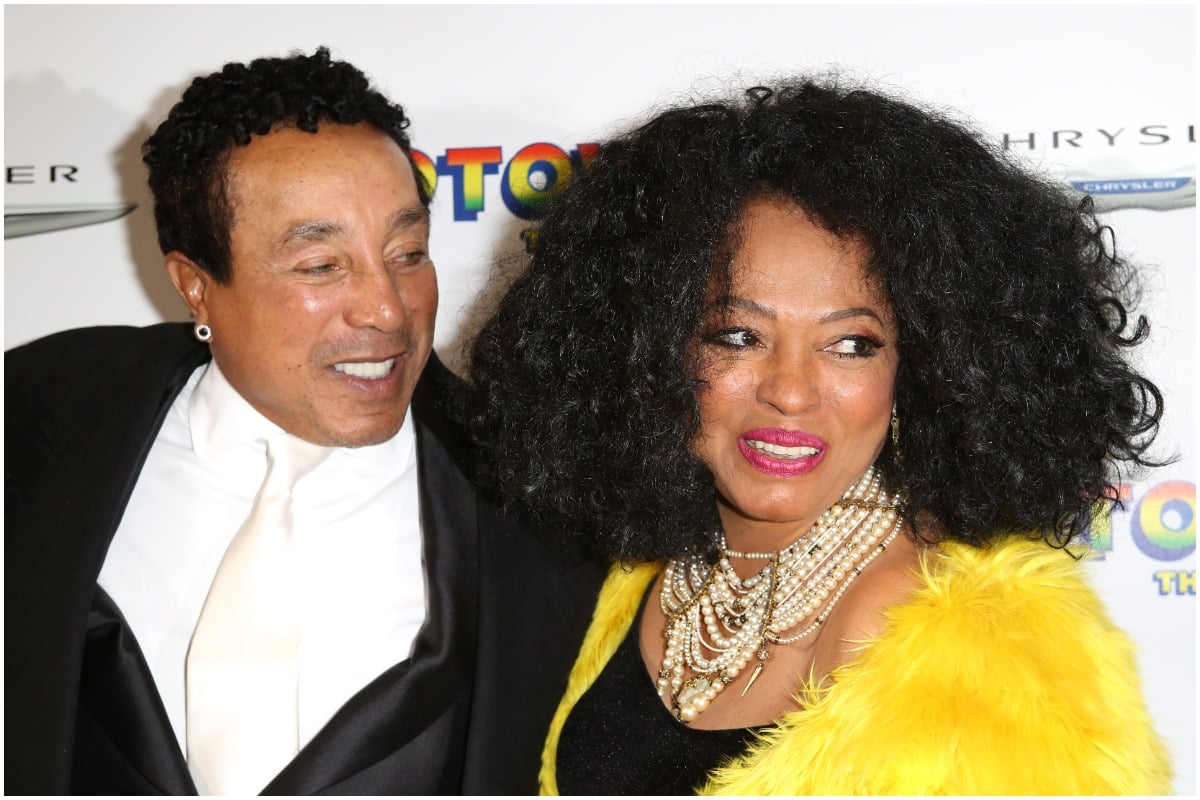 Why Diana Ross was 'proud' to live down the street from Smokey Robinson
RELATED: The Supremes: Diana Ross Once Said the Group Spent Their First Royalty Checks to Buy Houses Next to Each Other
Diane Ernestine Ross was born in Detroit, Michigan, on March 26, 1944. While growing up in Detroit, she fell in love with music. Although no one in her family was in the music industry, they sang all the time at church. 
In a 1981 interview with Andy Warhol for Interview Magazine, Ross explained that her parents exposed her to popular music during the 1950s and 1960s. Additionally, she said every kid on her block loved to sit outside and listen to music. During her childhood, one of Ross' neighbors was Robinson. Although the "Tears of a Clown" singer was only four years older than her, she looked up to him and his early influence on her city. 
"I lived on the north side of Detroit," Ross shared. "Right down the street from me, there was a young man by the name of Smokey Robinson. I was very proud to live down the street from him because he was our only celebrity in town. He was singing with the Miracles."
Diana Ross and Smokey Robinson never dated
In the same interview, Ross said Robinson played a significant role in changing her life. Although they never had a romantic relationship, the childhood friends remained close during Ross' teenage years. When she turned 16, she said that Robinson used his skills to get the Supremes a record deal with Motown. After they sang background for a while, the "Cruisin'" artist started working on the group's records.
RELATED: Diana Ross Became Pregnant With Berry Gordy's Child While Filming 'Lady Sings the Blues'
"Smokey was really the special part of making us get into the right door," Ross declared. "He wrote the first couple of songs that we released: one was 'Breathtaking Guy,' one was "Ask Any Girl." And Berry [Gordy] even wrote a couple of the songs that we released." 
Are Ross and Robinson still friends?
RELATED: Diana Ross on When She Feels Her Sexiest and Most Feminine
Throughout the years, Ross and Robinson continued to work together on music. In 1985, the singers released their single, "Missing You." Additionally, fans of the singers saw them reunite with Gordy for a tribute to their old label. The legendary singers attended the opening of Motown: The Musical together in April 2017. 
Ross and Robinson are still friends today. In an interview with Access Hollywood, the songwriter referred to his former neighbor as his "baby."
"We've always been close, and she's really good friend," Robinson said. "She's my baby. I love her."