Diane Keaton on What It Was Like to Kiss Keanu Reeves
Diane Keaton is definitely someone who kisses and tells — at least when it comes to her co-stars. With a career spanning over four decades, she's had plenty of onscreen romances with high-profile actors like Keanu Reeves in 2003's Something's Gotta Give. Looking back at some of her love scenes in a past interview, Keaton spoke gleefully about her experience with The Matrix actor.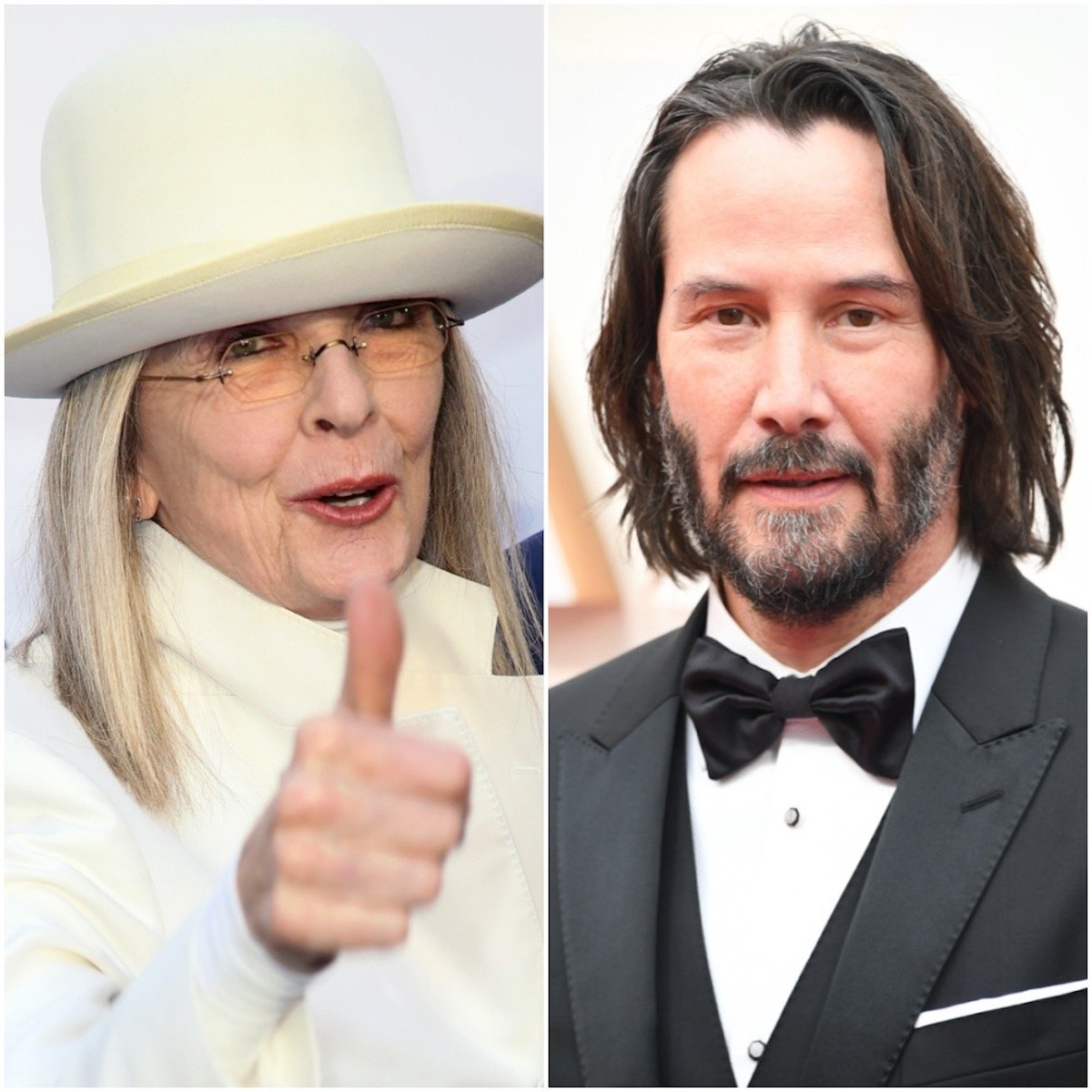 What is 'Something's Gotta Give'?
For those unaware, Something's Gotta Give is a romantic comedy film that follows aging womanizer Harry Sanborn (Jack Nicholson) and his current fling Marin (Amanda Peet) as they travel to The Hamptons for a getaway. The two plan on being alone at a beach house belonging to Marin's mom, Erica Barry (Keaton), but unbeknownst to them, Barry's at the house.
At first glance, it seems Sanborn and Barry don't have anything in common. But after he suffers a medical emergency that forces him to extend the trip, the two grow closer. The thing is, though, Sanborn's doctor Julian Mercer (Reeves) also begins to develop feelings for Barry.
The role required Keaton, 75, to lock lips with Reeves, 56, — an experience she detailed in a later interview.
What Diane Keaton said about kissing Keanu Reeves
Stopping by The Ellen DeGeneres Show in 2012, Keaton listed off some of the actors she's kissed throughout her film career. Richard Gere, Mel Gibson, Jack Nicholson, Liam Neeson, Tom Cruise, and Woody Allen were among the people she named.
Around the 2:00 mark, Keaton mentioned how she and Reeves had to kiss in Something's Gotta Give. "He was a little young, but it doesn't matter," she said. "I don't mind kissing a younger man."
Keaton also joked in a later episode of the show that her goal is to be "the woman in films who has had the most kisses with men on film." At that point in time, she said she'd smooched 18 co-stars, many of whom she also gave high ratings.
Did Diane Keaton and Keanu Reeves ever date in real life?
Two years after the release of the movie, The Daily Mail reported Keaton and Reeves were allegedly dating in real life.
When The New York Times prodded her later in 2005 about the rumors, Keaton reportedly replied with "a disbelieving yelp." However, she would later admit to InStyle that hadn't been romantically involved with anyone for a long time. "I haven't been on a date in, I would say, 35 years. No dates," she said when asked about her dating life.
Either way, Keaton and Reeves still seem to be on good terms. They even reunited at the 2020 Oscars where they showered one another with praise for the past work on the movie. "You're amazing," Reeves said at a point to which Keaton replied, "You're amazing."